While residents enjoyed every bit of their time during Inorbit's Christmas celebrations at Vashi, children were simply enchanted by Santa's Village, among other things.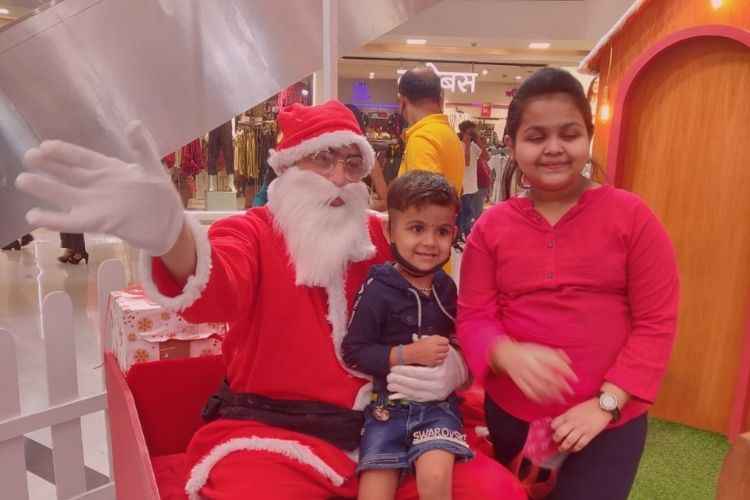 Vashi / Navi Mumbai: The Christmas celebrations at Inorbit Vashi were magical, to say the least, for the hundreds of families who had visited the mall on Christmas. There was something for every person, irrespective of age or choice.
For children, it was nothing less than a real life experience of the North Pole, or as they called it Santa's Village!Although Santa's Village was a small setting inside the mall, it weaved it's magic all around. Anyone who had been there would have told that it looked like one huge village of Santa, with all the magic of Christmas.
"I loved Santa's Village a lot. It was very beautiful and looked like a chapter out of a Christmas story," said one of the excited kids during the event.
"The entire mall was Santa's Village on Christmas," said another excited kid.
People could see the excitement in the children around them who were simply moving around in joy.
Amit S, a Vashi resident, shared, "the Christmas decorations at Inorbit was kind of magical in a way, especially Santa's village. There were elves welcoming you at the gate, huge candies, an igloo, snowmen, a sledge, snow, Christmas trees and a wishing well. It was really magical for children."
Children were very excited throughout the evening, especially when they got to meet Santa one on one.
"We sat of Santa's lap, on his sledge, and he gave us candies and wished us Merry Christmas. It was so exciting," a highly excited bunch of Santa-loving kids shared.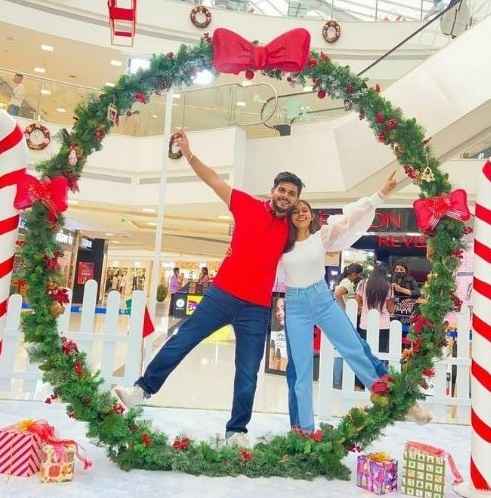 While it was a magical treat for children, it was equally magical for adults who were also captivated.
Namrata Gaikwad, a Ghansoli resident, who had visited the mall along with her husband, shared, "It was a really wonderful experience on Christmas for both of us. There was a magical vibe going around with all the festive decorations and happy faces around. We even clicked a lot of photos in front of many installations. It was a happy ecperience, well planned and executed by the management of the mall."
Shoppers were not left out of the excitement and were equally happy to be there on such a festive day.
Harsha Shah, a Kharghar resident who had went shopping, shared, "We always shop at Inorbit but this Christmas was very different. With all the decorations around, festively illuminated shops, children playing around happily, and people smiling at each other, there was a very positive vibe going around. We shopped a lot and that too on very attractive discounts crafted specially for the event. It was like shopping in a magical land."
Even for the silent spectators there were magnificent eye-catching installations and equally mesmerising décors.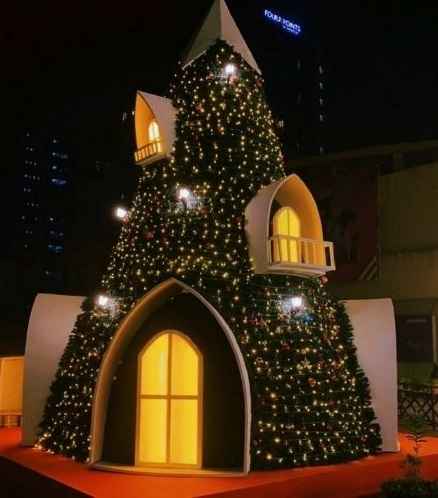 Sunny Pandey, an Ulwe resident, shared, "I had just been to the mall for a short meeting with someone but could not stop marvelling at decorations and all the excitement of children and youngsters. I simply sat and watched children playing happily around and couples busy clicking pictures with the beautifully crafted installations and decoration in the backdrops. It was a visual treat for me, and for many like me, I believe."
Readers must be aware that the Inorbit Malls had organised exciting events as part of their Christmas celebrations at Inorbit Vashi and Inorbit Malad. Read the story here: Santa's Village and Winter Magic: Inorbit Malls beckon all for their Christmas celebrations
Needless to say, for all who visited Inorbit Vashi on Christmas, it was one BIG SANTA's VILLAGE with people being part of a grand and magical CHRISTMAS!
Last Updated on December 30, 2021 by lp@admin