Thanks to Anushka Sharma's experimentation, Anvita Dutt's creative visualization, Tripti Dimri's captivating acting and some marvellous cinematography by Siddharth Diwan, we finally get to see a reinvented 'Chudail' with a purpose beyond just gory mindless killings.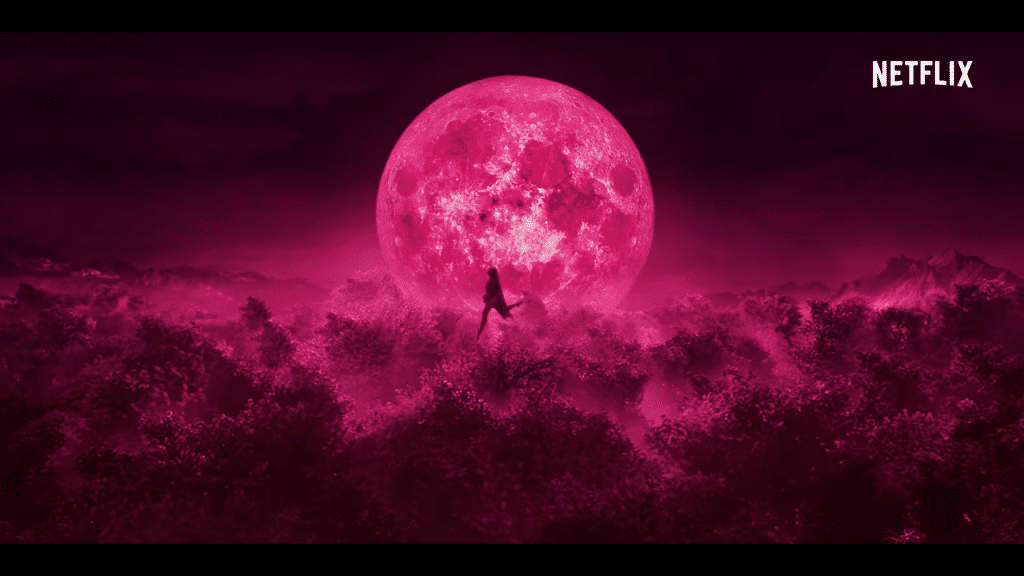 We have to give it to Anushka Sharma – she and her bother Karnesh Sharma are trying their best to produce some different content in the horror genre. They gave us Phillauri, Pari (it was good, come on!) and now 'Bulbbul', a first of a kind movie that has managed to show us how mysteriously captivating our homegrown evil entity, 'Chudail', can look like.
So finally, we can boast before Hollywood fanatics – you got ghouls, death eaters, boogey man and their likes, and we got the 'Chudail'. And guess what? Ours is the most beautiful kind of evil you could think of.
Anushka's girl with the inverted legs can give the girls with the fish tails and sharp fangs, a run for their money!
No matter what the critics say or review, no one can deny the fact that for the first time in Indian film history, we have been able to see a creative portrayal of an Indian evil entity that we have all grown up hearing about, in Indian folklore and bedtime stories.
Nobody has shown us the 'Chudail' like Bulbbul does in a plot that revolves around child marriage, a long existent patriarchal society, self or women-empowerment, revenge and justice. The 'Chudail' in Bulbbul is portrayed from different angels that even go on to compare her with the virtues of Durga and Kaali, fighting injustice in an extreme manner.
Ansuhka's 'Chudail' is a Vigilante Every Woman Needs!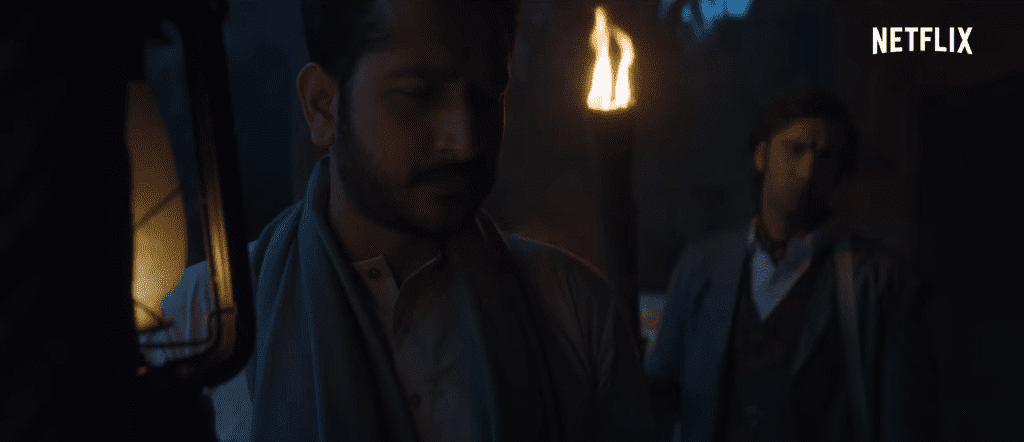 Bulbbul Film Synopsis/Plot Summary
Set in pre-independence Bengal Presidency, 1881, Bulbbul tells the story of a 5-yearold free spirited girl Bulbbul (Tripti Dimri), who is married off to rich man, Indranil (Rahul Bose) almost her father's age or even more. She bonds closely with Satya (Avinash Tiwary), the youngest brother of her husband, and the one she thinks she's being married to. Indranil has a twin brother called Mahendra, who's mentally challenged but married to Binodini (Paoli Dam). Bulbbul and Satya strike a chord and become good friends with Satya narrating her a story about a 'Chudail' who used to wander around in the jungle flying from tree to tree. A story that captivates little Bulbbul beyond imagination.
The story goes back and forth in time explaining how Bulbbul and Satya had drawn close as they grew up together in a plutonic kind of way, how Binodini had filled up Indranil's mind with doubt and insecurity concerning his wife and bother, and how Satya was sent away to London for further studies only to keep him away from Bulbbul.
It further shows how Indranil gives in to his inner demons and vents out his anger on Bulbbul almost crippling her and had then left the village forever. But the predicament of Bulbbul doesn't end there and she gets brutally raped by Mahendra and dies after the assault, only to come back to life as a completely changed person.
Back in present times Satya is intrigued by his sister in law's changed personality, that of a confident an assertive being. He is also very much concerned by her closeness to her doctor Sudip (Parambrata Chattopadhyay).
Adding suspense and thrill to the story are the mysterious killings of men in the village by a 'Chudail' or a witch, with turned legs. Satya gets busy finding the killer, who he thinks, is a man.
Satya's growing concern for his sister in law and his anger and suspicion on Sudip for the killings bring the movie to a subtle climax, one filled with an overwhelming sense of realization and remorse.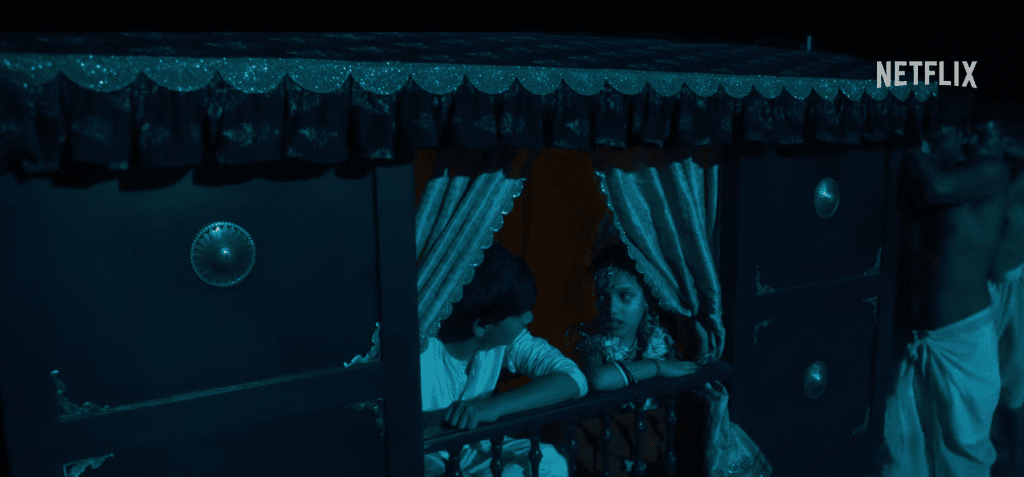 What's different in Bulbbul
Well, the most distinct feature of Bulbbul is the portrayal of a 'Chudail', in a never seen before manner. Unlike what we, as Indians, have grown up hearing about the beautiful evil woman who goes around killing people, especially men, Bulbbul shows us a beautiful, mysterious, justice seeking entity that doesn't kill just for fun.
You will be able to relate the story to the Radha-Krishna love saga, the evil-destroying anger of Kali Mata and the suppression of women since mythological era and to some extent, the dark era of witch hunting (in Europe).
Apart from the fresh plot, the cinematography by Siddharth Diwan, stands out in every sense and manages to mesmerize the audience by the visuals alone, at times.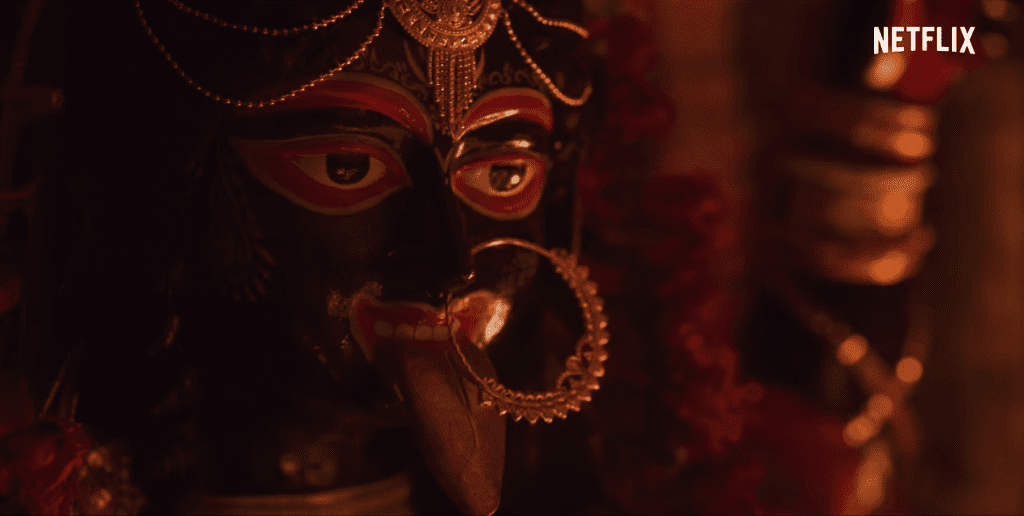 Bulbbul reinvents the 'Chudail' just like how Hollywood reinvented the character of 'Maleficent'!
(Now, we can expect some cheap rip-offs of Bulbbul coming soon).
Though Bulbbul is not a spooky horror movie, it is the kind of movie that will engage you for many reasons, and also bring a new realization that evil too can have a purpose.
Best acting in Bulbbul:
Well, while Rahul Bose, Avinash Tiwary, Parambrata Chattopadhyay and Paoli Dam play their parts well enough, Tripti Dimri does a good job at portraying a character who is aware and guilty of everything that transpires in the main plot concerning the killings happening around.
She is self-occupied, constantly in some sort of mental struggle, keeps giggling and smiling for reasons known to her and at the mention of the predicament of the men around her.
We don't know if she acted that way or it comes naturally to her as we did not see her other movies – Poster Boys and Laila Majnu.
To sum it up, Tripti was born to play the role!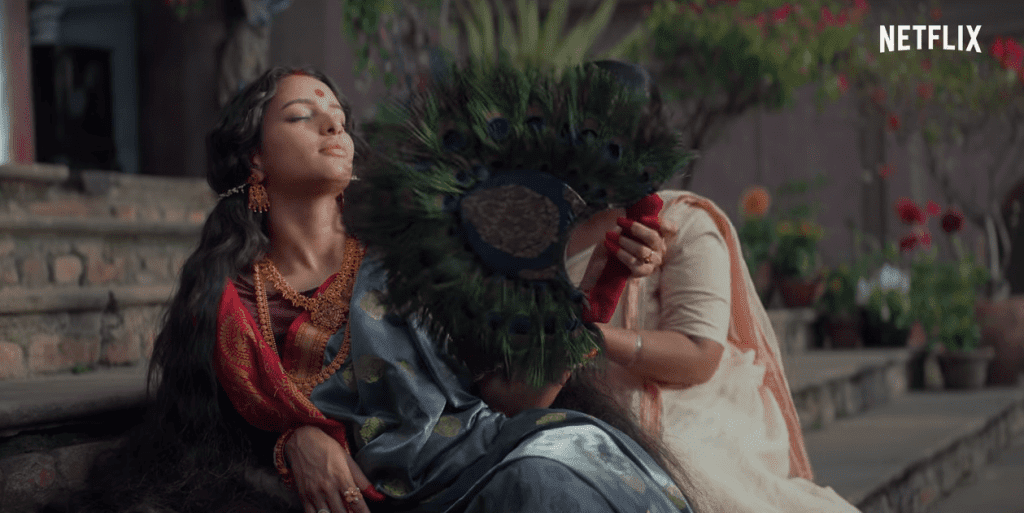 Best Dialogue/s in Bulbbul:
There's one when Bulbbul's sister-in-law slowly whispers to her 'Badi Haveliyon mein bade raaz hote hai' and that lingers in your mind throughout the movie and even after that.
Best Scene/s in Bulbbul:
Visually, the scene in the beginning of the movie attempting to establish the character of a 'Chudail' is one of the best scenes. It is visually so good that it has also been used in the official trailer of Bulbbul. In fact, that was the scene that actually made us watch the movie!
The climax scene, just before the credits roll up, is the best scene in the movie.
Also, the scene where the 'Chudail' is shown for the first time swinging from tree to tree, can pass for one of the best scenes too.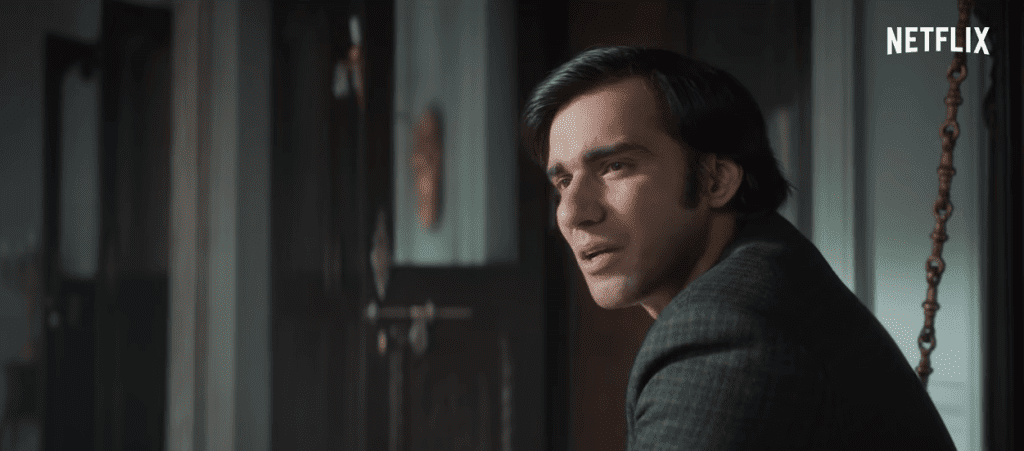 Adult scenes / suggestive language in Bulbbul:
Well, there is one rape scene in the movie which is a bit graphic and brutal in a way.
Expletives, bad language (foul mouthed actors), graphic content in Bulbbul:
Though there are no expletives except for one or two M….F….rs… here and there, some killing scenes and the rape scene can be a bit too graphic for some.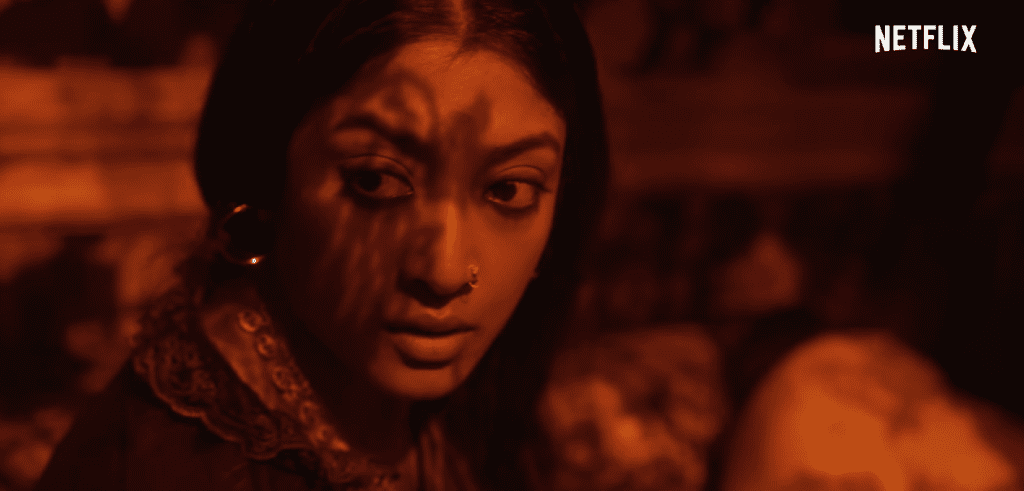 Bulbbul, one line review: What you can take home:
Well, if nothing else, then you will definitely take home an improved image of a 'Chudail' and maybe even fall in love with her.
Should you watch Bulbbul
Don't miss the movie for anything. It is worth your time and money. Some of you would still not like it for being a slow and predictable script, but you will definitely like the way the age old 'Chudail' has been reinvented to give her a new sense of purpose.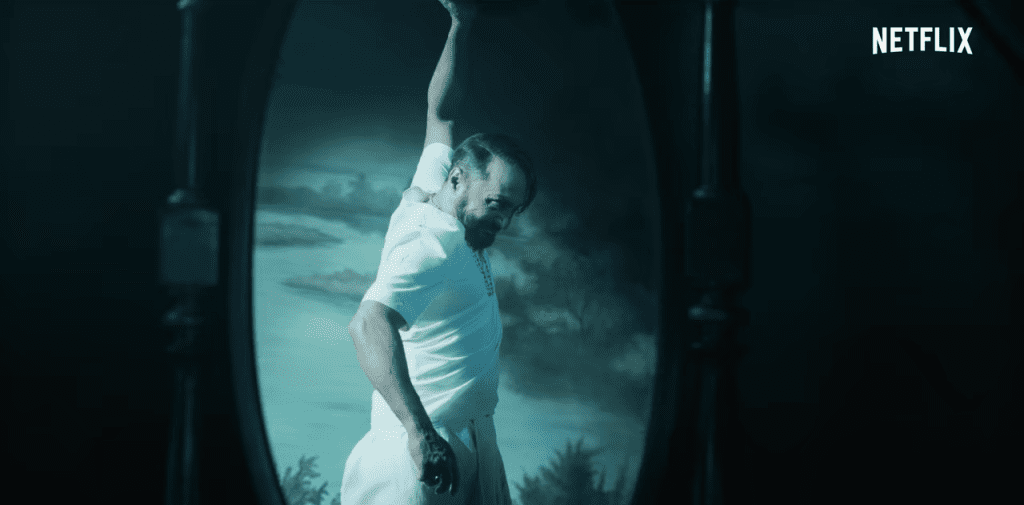 Where to watch Bulbbul online:
Watch Bulbbul online on Netflix
Bulbbul: Things to look out for
Without giving spoilers, watch for the climax scene in the movie and you will know what to lookout for.
Stop Piracy, Watch Movies in Theatres and on Genuine Streaming Platforms – Unless, the movie looks like a complete waste of your money and time!
Last Updated on July 1, 2020 by lp@admin