Residents are set to celebrate the festivals with newfound freedom, post lockdown phase.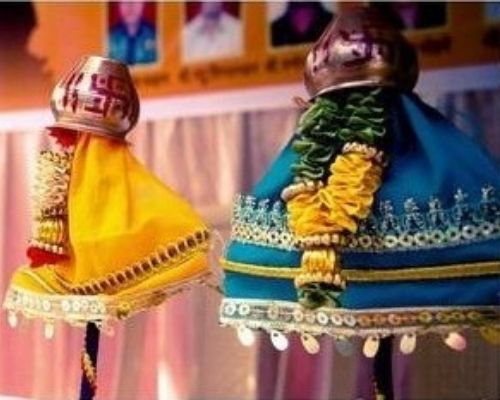 Navi Mumbai residents are very excited to be celebrating Gudi Padwa tomorrow, 2 April 2022, as this would be the first time in two years that the city would be free of covid-19 restrictions. Needles to say the there will be a festive vibe not seen in the past two years.
The state government has already lifted all covid-19 restrictions, surprisingly the wearing of masks too, which we hope, doesn't turn out to be a hasty decision in future.
Nevertheless, residents couldn't have asked for more, as they are readying themselves to celebrate Gudi Padwa in Navi Mumbai in a grand way.
Sohan Kulkarni, a Kharghar resident, shares, "We will be having a grand celebration this time as there won't be any restrictions. Last year, we could not meet our relatives and friends on Gudi Padwa, but this time around it will be a huge get-together."
The nine day celebrations of Chaitra Navratri will also start from tomorrow and people are all the more excited to be celebrating it this year. The nine days of fasting and visiting the Durga temples will be as vibrant as before.
Chhaya Sharma, a Vashi resident, shares, "We are so excited by the thought that we would be able to freely visit the temples this Navratri just like we used to do. It will be a nostalgic festival for all."
The Muslim community of Navi Mumbai will be observing Ramadan, which is likely to commence from 3 April. The month long fasting rituals and the evening iftars will be different this time.
Asma Shaikh, a Kharghar resident, shares, "Our iftars had been only family affairs since the last two years so we are looking forward to some great ones this year with our relatives, friends and neighbours."
Navi Mumbai will be giving out a vibrant festive vibe from tomorrow and we just hope that people take it slow and maintain the purity of the festivities by not going overboard in any manner.
LocalPress.In wishes all the residents of Navi Mumbai a Very Happy Gudi Padwa, Chaitra Navratri and Ramadan!
Last Updated on April 1, 2022 by lp@admin