Children are enjoying the many rides, games and treats available at the fair held as part of the Agri-Koli Mahotsav 2022 at Kharghar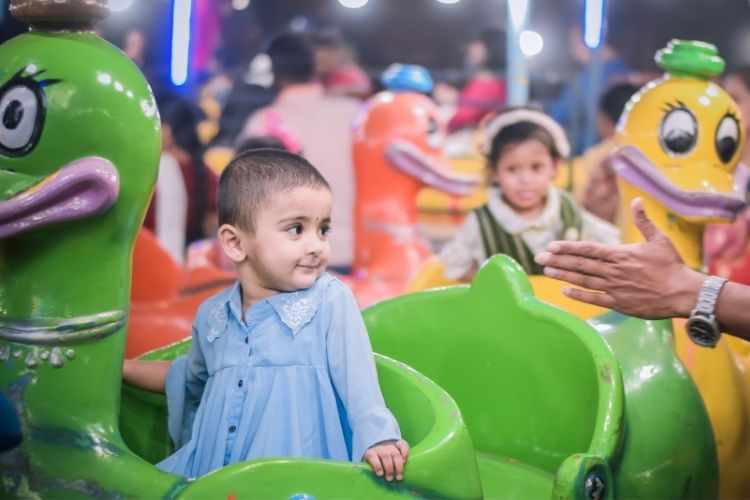 Kharghar / Navi Mumbai: Since almost a week, families living in Kharghar have been visiting the fun fair being held at the open ground near Utsav Chowk. The fair is a part of the ongoing Agri-Koli Mahotsav 2022, being held in Kharghar.
The fair has been able to entertain children in many ways for all the exciting rides and games it has to offer. There are toy trains themed on animals, birds, Chhota Bheem and and others. There is also a paddle-push boating section.
Also read: Fun rides at Kharghar Agri-Koli Mahotsav 2022
A bouncy-castle has been keeping children excited all the time and a toy section has been attracting many of them.
The Kharghar Agri-Koli Mahotsav 2022 will conclude on 20 March 2022, so do visit it with your family and have a lot of fun!
P.S. Do wear masks and keep safe distance if possible (sadly very few are doing that at the fair).
Last Updated on March 17, 2022 by lp@admin