Navi Mumbai / Kharghar: The Sikh community of Kharghar came together on Sunday, 21 June, at the Kharghar Gurudwara to pay homage to the 20 brave Indian soldiers who were martyred at Galwan as a result of the India-China border clashes.
Sikh members of the Gurudwara Shri Guru Singh Sabha, Kharghar, attended the event in huge numbers offering prayers and lighting candles as a mark of respect and homage.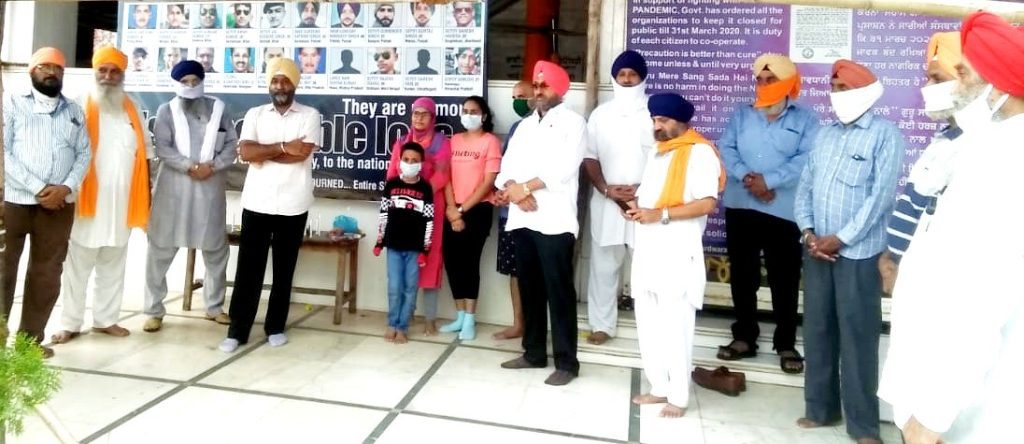 The event was attended by President Jaswinder Singh Saini, Secretary Gurubachan Singh Khera, Vice President Harbansh Singh Sandhu, Members Kashmir Singh Kaliar, Dharmraj Singh, Surendra Singh Saini, Narendra Singh Mali, Sukhdev Singh Aulakh, Hardeep Singh Randhawa, Sringhar Singh, Sarmukh Singh, Gyan Singh, Tarlochan Singh , Balbir Singh, Jaspal Singh Naol and others.
Those present at the event expressed their appreciation of the sacrifice of the brave soldiers while also pledged their support to the country in every possible manner.
Last Updated on June 28, 2020 by lp@admin