Birds of Prey is the first ever emancipation of a female comic-book character in a first of a kind movie written and directed by women and centering upon women. Harley Quinn, comes full force on the oppressing world of male villains!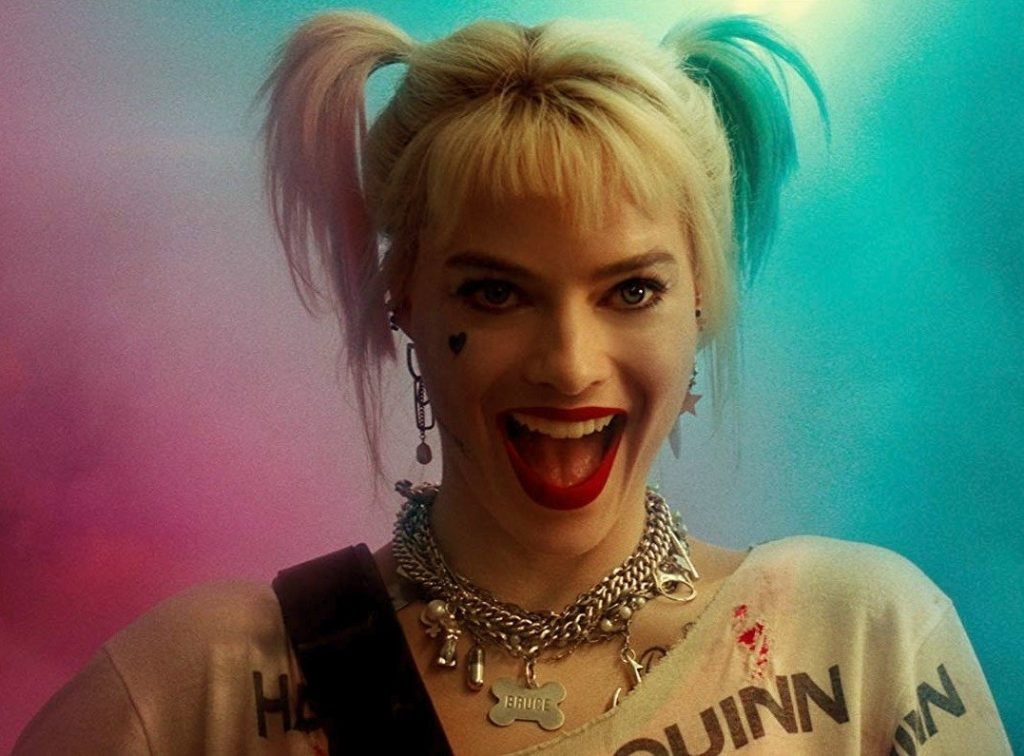 Like we said earlier, there are a lot of 'women' in 'Birds of Prey', so much that we could have actually called it a 'super heroine' movie. In a way, it was! Written by a woman, directed by a woman, centering upon the transformation of a lovesick woman into one independent ass-kicking woman, being helped by another couple of women along the way! Ahh! An ode to (ass-kicking) womanhood! Men (super heroes), beware!
So what is the plot of Birds of Prey in short?
In the very beginning of the movie it is established that Harley Quinn and her beloved Joker have had a mutual separation and Harley has to fend off all the evil that will be coming her way, on her own. She is chased throughout the city by her adversaries who just want to kill her at any cost. Now here is the interesting part – being hunted down doesn't mean she is the damsel in distress. In fact, Harley doesn't look like she is ever in distress, a little dejected at times though, but never distressed. On the contrary, she is the one causing all the distress to her adversaries, always coming out unscathed of every deadly encounter she has during the movie. And she has a funny and maniacal way of dealing with such incidents to keep things interested. It is as if we are inside a comical world where the main character can never be killed or defeated. Harley Quinn is almost invincible!
Who's the villain in Birds of Prey?
Like you must have guessed, there is no Joker in the movie. Well, he couldn't have been here for obvious reasons – DC can't play two jokers, now that one has won back their dominance in Hollywood. So we can say goodbye to Jared Leto's Joker forever! So instead of 'J', we have Ewan McGregor as Roman or the Black Mask (although he wears it just once in the movie), a crime lord who, at times, looks more desperate to establish himself as the baddest guy in Gotham. Nevertheless, he is the one who still manages to scare his adversaries including Harley, who, for some reason is scared too.
Who, apart from Harley, are the Birds of Prey?
There are four other women who assist Harley in her quest against 'men'.
Cassandra Cain
An orphan called Cassandra Cain, played by Ella Jay Basco, living with quarrelsome foster parents, and having a knack for pickpocketing (it is nothing less than magic seeing her pick pockets, bracelets and other things with such dexterity). Now her pickpocketing habits are never justified and when she pockets a 'priceless diamond' from the main antagonist's partner and henchman, you will feel like giving her a scolding of a lifetime (and beating too).
Dinah Lance
Moving forward, the other bird is Dinah Lance, played by Jurnee Smollett-Bell, a singer in Roman's (Black Mask) club, and is also called the Black Canary. Now she has a sweet spot for Cassandra for being a little damsel in distress and so has to jump in when she realizes what the ignorant bird has done and the danger that awaits her.
Renee Montoya
An angry police detective called Renee Montoya played by Rosie Perez, who is dejected looke down upon by her department, doesn't get recognition, is Hulk-angry, wants a piece of Roman and is a friend (for her part) of Dinah.
Helena Bertinelli
Coming next we have Helena Bertinelli or the 'Huntress', a self-proclaimed hitman, who is on a killing spree after her family gets murdered by another crime lord who also happens to be connected to Roman in a way. So we have these four, along with Harley, who has brought the chaos to the front door leaving no other choice but to team up. They name themselves the Birds of Prey at the end of the movie!
So, did Birds of Prey come close to kicking some real ass?
Well, as 'Birds of Prey' is all about the emancipation of 'Harley Quinn', the plot is all about 'Harley Quinn'. To add some weight to it, the story begins with a post-breakup prologue by Harley and how she deserves and intends to get over it and make space for her own dreams (or psychopathic fancies). Also, post breakup, she finds herself at the mercy of those who are now determined to get rid of her for a whole lot of reasons, one being out of the league of the maniacal "J" as we call him. So there is utter chaos around with people coming in from just about anywhere and Harley trying to keep herself safe. While doing so, she also brings together another bunch of badass women who feel just about as exploited, discriminated and despised (for being women) like Harley. The result – a killer team. All that follows is a sadistic homicidal quest of power, with Harley leading the way, for the maniac she is.
How engaging is the plot of Birds of Prey?
For most of the part, the movie has nothing like an engaging plot and everything just goes about in a sort of chaotic and unorganized manner, just like the lives of those portrayed in the movie. However, it is justified in the realization that it is a movie about 'One Harley Quinn', and remains true to it throughout the movie. All the characters, the tiny sub-plots (if we can call them so), the action scenes, the thrills and the comical gimmicks are all aimed at leveraging a single character alone and it does that satisfactorily – all you will remember from this movie will be Harley Quinn! Job done well for DC by the director, Cathy Yan, and screenwriter, Christina Hodson. In every way possible, the movie manages to look like a comic book – captions, voice-overs, flashbacks, animated interludes and not to forget the musical fight sequences that make them worth watching.
Is Birds of Prey: And the Fantabulous Emancipation of One Harley Quinn a superhero movie?
To be frank, there are no characters having actual super powers in Birds of Prey, except for the supersonic scream by Black Canary once in the movie. Else than that, it is only a movie with women having super heroine abilities. It is more of a comical real time action with a lot of madness as compared to the fictitious clash of super powers and non-human abilities.
Why should you watch Birds of Prey?
You should watch Birds of Prey if you are a DC fan, if you like Margot Robbie or fancy seeing Harley Quinn from Suicide Squad in action again, if you fancy the thought of watching empowered women characters hitting back at their adversaries or becoming one yourself, are tired after endlessly watching caped superheroes fight off Thanos or like to see somewhat humanly possible action with a dose of craziness. For those who enjoy the wild side watch it for the comical violence and swearing, classy outfits (Harley's) and the rising of a 'bad' character who will fight off all the 'bad' characters in Gotham and beyond in the movies that will follow.
What do we have to say about Birds of Prey?
We have already said a lot, but still, we would like to add that it is one of the best movies by DC recently after disasters like Justice League. Birds of Prey, attempts to follow in the success of Joker by appealing to the emotions and characteristics of the masses – everyone is crazy in a way, feminism is the 'buzzword' since some time, the afflicted seek retribution in one way or another and above all Harley Quinn is fantabulous!
P.S. We have written this article months after the movie actually came out but who cares, read it nevertheless and watch the movie if you still haven't or watch it again!
Last Updated on March 20, 2020 by lp@admin