Putting an abrupt end to all the 'save the wetlands' campaign that Navi Mumbai citizens and environmentalists have been rallying since years, CIDCO has simply refused to accept those sites as wetlands, saying they were once salt pans and farm lands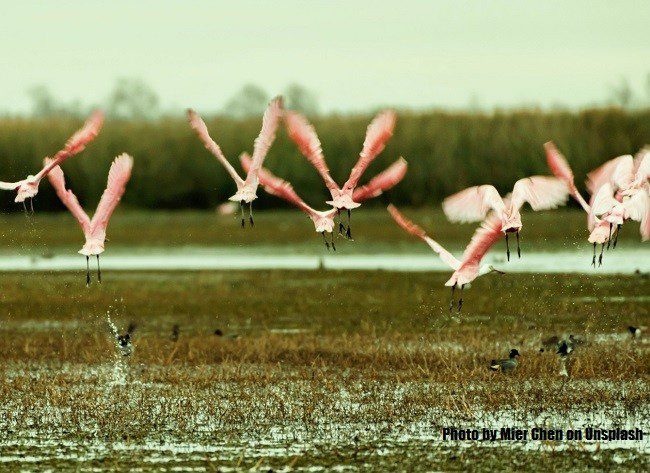 Navi Mumbai: The City and Industrial Development Corporation of Maharashtra Limited (CIDCO) recently wrote to the Maharashtra state mangrove cell, officially stating that the organization did not recognize or entitle the five sites at Uran and Seawoods, being portrayed as Navi Mumbai wetlands.
Needless to say, the news has disappointed and irked a majority of Navi Mumbai citizens, environmentalists and nature lovers as they believe that CIDCO never intended to save the wetlands in the first place.
Amit S, an angry bird lover, expresses his anger, "We have been running around like idiots since years and now we have officially come to know that the money minded development authority never actually cared for or even considered the preservation of Navi Mumbai's wetlands, and the natural beauty of the city, on a whole."
In the letter, CIDCO made it clear that the sites it refused to accept as wetlands were TS Chanakya and NRI Complex at Seawoods, Panje in Uran, Bhendkal, and Belpada.
Be it noted here that these sites are the ones that are regularly visited by hundreds of thousands of migratory birds.
Only recently, during the lockdown, the citizens of Navi Mumbai had been witness to the beauty of nature when thousands of flamingos had come down to the creek in Navi Mumbai from the Rann of Kutch in Gujarat and Sambhar Lake in Rajasthan and even countries like Pakistan, Afghanistan, Iran and Israel.
The arrival of flamigos in Navi Mumbai had increased by 25 per cent, increasing the number of yearly visits from 1.2 lakhs to 1.5 lakhs this year according to the Bombay Natural History Society.
Social handles of not just the citizens but political personalities and even celebrities like Dia Mirza, Twinkle Khanna and Raveena Tandon were abuzz with videos, photos and talks of the 'pink spectacle' that had taken everyone by surprise.
CIDCO asserts that the so-called wetland sites were salt pans or farmlands
According to CIDCO, their revenue records and a scientific survey carried out by their organization in 2016, mentions and clarifies that the five sites that Navi Mumbai citizens and environmentalists have been rooting for as wetlands, are in actuality 'developable land parcels'.
Similarly, the ones at Uran were marked as special economic zones (SEZs).
CIDCO asserts that these sites were salt pans and farmlands and not wetlands in actuality and that they have now submitted a letter detailing everything to the mangrove cell.
Apparently, CIDCO had constructed bunds along the coastline of Navi Mumbai as a future development strategy. However, as time elapsed, local villagers, especially fishermen, broke the said bunds for creating several fishing routes along the coast, allowing the sea water to flow further into the land, creating several ponds and 'wetlands' as the citizens call them.
Navi Mumbai citizens and environmentalists are devastated
The official statement of CIDCO has disappointed citizens and environmentalists alike as they are clueless about how things would proceed, now that CIDCO has revealed their intentions.
As a desperate act, various environmentalists, NGOs and even citizens have been writing to the Maharashtra state authorities in an attempt to stop CIDCO from carrying out development activities on all the sites.
The Golf Couse at Nerul-Seawoods is not required at all, at least not by the citizens
Navi Mumbai citizens have already expressed their disagreement over the development of another golf course in Navi Mumbai at the Nerul-Seawoods site, which covers a major part of one of the wetlands.
Vijay Borade, an angered nature lover, says, "Whoever told them to develop another golf course in the city whenthey already have one failed gold course project in Kharghar, Navi Mumbai.  The Kharghar Golf Course has been a failure in all terms and simply sits empty as an infrastructural asset of the city. So now they are developing another one for the same purpose – waste money, land and nature."
The wetland are being destroyed only to please the builders' lobby
Many citizens and nature lovers believe that it is nothing but an obvious real estate oriented activity to monetize as much land as possible to please builders interested in the potential of the wetlands as ideal sea facing land parcels to lure in potential property buyers.
Kishore Biswas, an artist and environmentalist, says "I feel it is useless to talk on this matter as everyone knows that CIDCO wants the land for developing residential and commercial projects for money alone.
It is pure business and CIDCO has never been a transparent or environment concerned organization. They are a business organization and they care for nothing but money."
All this comes at a time when there already is a case in the apex court against the proposed 35.5 hectare golf course at Nerul-Seawoods wetlands.
Destroying Navi Mumbai wetlands will drive migratory birds towards the Navi Mumbai International Airport
Surprisingly, an earlier survey report by the Bombay National History Society (BNHS) had made a clear statement that if the Navi Mumbai wetlands were to be destroyed any further, then it would lead to the flocking of migratiory birds and the regular birds too, towards the upcoming Navi Mumbai Airport area, causing accidents, damages to property and even endangering the lives of passengers.
Destroying Navi Mumbai wetlands will lead to flooding issues in future
It is but obvious that apart from natural conserves, the wetlands are also the natural barriers against floods. Destroying the wetlands and reclaiming the land will lead to flooding issues in the city as the efficiency of the existing drainage system in the city is not a secret.
CIDCO will be destroying the livelihood of fishermen too by destroying the wetlands
Local fishermen share that the wetlands are a source of their livelihood many homes depend on them. They say that CIDCO is not giving any thought to the livelihood of the many local fishermen as they intend to snatch it away for their vested interests.
Bombay National History Society to comment on CIDCO's official letter soon
The Additional Chief Conservator of Forests (Mangroves) Virendra Tiwari, has called for a comment and opinion of the Bombay National History Society (BNHS) on the matter. Based on the opinion of the BNHS, they will be communicating further with the Mangrove Cell and Environment Department.
Environmentalists hope that Maharashtra CM Uddhav Thackeray will declare the Panje and Talawe (Seawoods) wetlands as bird sanctuaries
Even now, environmentalists, NGOs and citizens are hoping that the Chief Minister of Maharashtra, Uddhav Thackeray, will consider the gravity of the situation and declare the sites as wetlands and protected bird sanctuaries to end the debate once and for all.
Environmentalists assert that CM Uddhav Thackeray should now hasten his decision and declare the wetlands as bird sanctuaries if her really intends to. Delaying the decision further is only allowing CIDCO to make such bold statements and carry out work without any hindrance.
Also read: Maharashtra CM Uddhav Thackeray puts forest department on Panje wetland mangroves hacking case
"The government of Maharashtra has to show that intends to save the natural treasures of the city and is not a puppet of sorts of organisations like CIDCO that deal in money alone," he adds.
Our (LocalPress.In) Opinion

Development and preservation should go hand in hand and not simply be driven by greed for money and other vested interests.

In our opinion, preservation comes first when developing any city as you cannot go on destroying the environment and claim to be developing progressively.

You can't build cities on the tombs of the flora and fauna!

Keeping all that aside, paper work is paper work, right? So, if the papers say that they were salt pans or farmlands, then they must be one of those. And who can come in the way of development of a concrete city that the people desire so much!
Last Updated on September 10, 2020 by lp@admin