Although malls in Navi Mumbai reopened on Wednesday, sending a wave of joy amongst mall owners and retailers, concerns about safety against COVID-19 still remain among citizens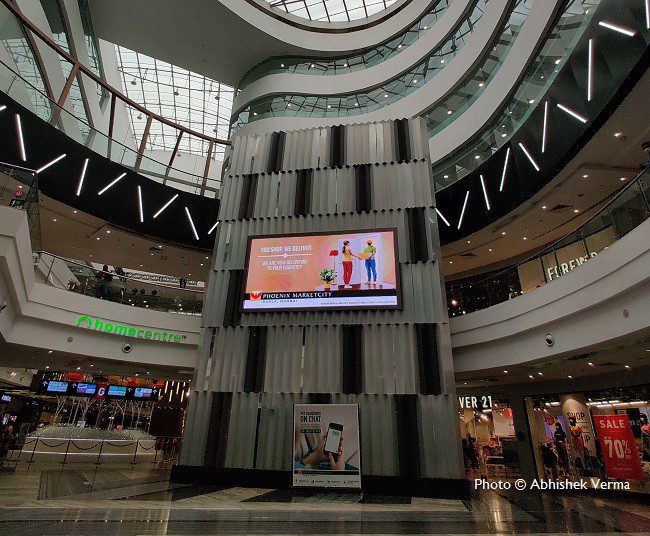 Navi Mumbai: Finally, malls in Navi Mumbai were thrown open on Wednesday, 2nd September, 2020. The decision came after months of deliberation and the recent failed reopening stint in the month of August. The Navi Mumbai Municipal Corporation (NMMC) has taken this step pledging it's support to the state government's Mission Begin Again and Unlock-4. Malls and hotels have now been allowed to resume business under new guidelines.
The NMMC has been trying to get city life back on track since some time and hence it has been taking baby steps at reopening of major places and institutions. It is because of such consideration that schools, colleges, theatres etc. still remain closed in Navi Mumbai, even when a majority of cities around the world have reopened such places, to mixed reactions and results.
However, given the growing unrest among businesses in Navi Mumbai, including mall owners and retailers running shops within malls, the NMMC had to reopen such place earlier than they would have been advisable, as many believe.
The newly appointed NMMC Commissioner, Abhijit Bangar, has been keeping busy since his appointment as the civic chief of Navi Mumbai and has been very cautious about taking such important decisions regarding the containment of existing cases and helping reduce further spread of covid-19 in the city.
The NMMC is gearing up to bring Navi Mumbai back to normalcy in order to revive the economy of the city and helping both businesses and office goers to support their regular lives like pre-covid-19 days.
Coming back to the reopening of malls and hotels, the NMMC has laid down some necessary and strict guidelines to be followed at all times. The rules set by them are binding on all, mall and business owners and people visiting them.
They have made it clear that any ignorance of the norms will lead to the revoking of the decision like it had been done once very recently in August when malls in Navi Mumbai had been allowed to reopen, only to be told to shut down again for apparent violation of rules at several places around the city.  Read the story here: NMMC asks malls in Navi Mumbai to close down again
Mall and hotels in Navi Mumbai will have to strictly abide by guidelines issued by the state government and the local bodies and always be wary of the various Do's and Don'ts for as long as the Covid-19 crisis remains.
Social distancing, thorough sanitization and wearing of masks at all times have been made compulsory and a top priority for people visiting malls, retail outlets and hotels.
Malls and retail outlets have been gladdened by the decision taken by the NMMC to allow resuming of business and are positive that all guidelines will be followed properly by staff and customers alike. In fact, all mall managements have ensured that they don't take any unnecessary risks and hence, have made regulations of their own. All the malls in Navi Mumbai are not allowing visitors without masks, thermal scanning and sanitizing their hands at the entrance itself.
Hotels and restaurant owners in Navi Mumbai are happy too for being allowed to conduct business even if it means giving away food parcels. Many hope that the pandemic will pass soon and the NMMC will consider allowing customers to eat inside the restaurants.
Even as business are welcoming the move to reopen malls and hotels, many local residents are still wary about the decision.
Sachin K., a regular shopper, shares, "We understand the NMMC's take on the situation as they have to consider the well-being of business owners who have been out of business since March. However, there still remains the matter of ensuring the safety of one and all. It remains to be seen if the corporation has laid down plans to monitor such activities as people are going to ignore all norms sooner than thought."
For now, businesses in Navi Mumbai are hopeful of bouncing back in a few months and the people are happy to be able to throng the malls for a much needed relief and distraction from the ongoing crisis.
Our (LocalPress.in) Opinion on opening of malls and hotels in Navi Mumbai

We believe things have to start somewhere and hence we cannot vote for things to remain shut for a longer time now. As the government and local administration eases restrictions around cities, there should be strict adherence to government guidelines with no scope of exception or lapses at any level.

The most important aspect of the entire Mission Begin Again and Unlock episodes should be an extensive planning done in consultation with all local authorities, businesses and citizens to ensure that the health and well-being of every individual remains top priority.

A strict, and most importantly, active monitoring system should be set in motion to ensure that there are no lapses in the entire programme. We cannot deny the fact that some people have been ignoring social distancing norms, though not on an extensive manner. However, as more and more things start reopening and further relaxations come into place, more and more people will be joining in the 'nothing happens' band wagon and pose a threat to others, if not to themselves. Needless to say, offenders should not be let off easily.

The point here is that people have to be considerate of the general well-being of the city on a whole and authorities should ensure that they do so.

To be precise, the authorities should be wary of people, especially youngsters who are paying little or no heed at all to the need for social distancing. These are the ones who will be posing a threat to others as they go around undeterred and unconcerned, meeting friends and partying like nothing's happened. A short look at the social handles of youngsters will tell that they are going about socializing, ignoring social distancing norms at many levels.

Finally, it is a request to unfailingly adhere to the government's guidance on social distancing norms and limit physical social interaction to help put a stop to the transmission of Coronavirus (COVID-19) within the community to yet another levels.
Last Updated on September 7, 2020 by lp@admin