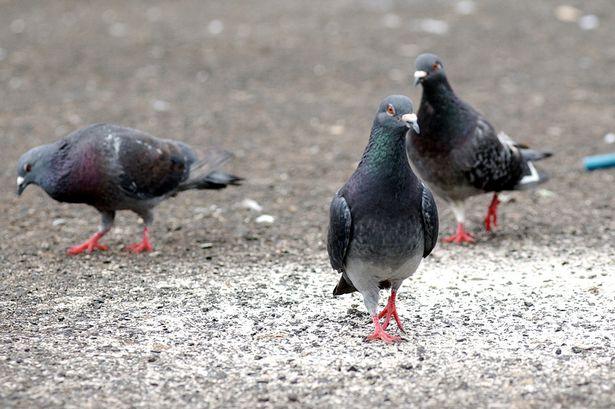 Panvel / Navi Mumbai: Pigeon lovers in the area were in for a surprise as the Panvel civic commissioner, Ganesh Deshmukh, recently issued a notice telling them not to feed pigeons in public and residential areas, failing which, they would be penalized under section 294 of Maharashtra Municipal Corporation Act.
The notice came after raised concerns of residents about increase in filth in the feeding areas, which were usually in residential and public areas.
Many complain that pigeon are being openly fed on pavements, society premises, bus stops, gardens and other such public places creating unnecessary filth and clutter. The culprits in most of the cases are shopkeepers, followed by bird lovers.
The penalty ranges between rupees 500 for a first timer and rupees 1000 for the second time. (Nothing has been told about the third time though.)
Also read: PCMC plans drive to confine stray pigs
The issue has been more visible in Kharghar and residents have been highlighting it through various mediums in recent times. A group of people affiliated to Swach Kharghar Foundation, have been highlighting the issue through whatsapp.
Authorities plan to send notices to shop owners telling them not to feed pigeons and believe that it will discourage them from doing so.
There are others who are rooting for designated spots for feeding birds, an idea many approve of.
Last Updated on March 31, 2019 by lp@admin