Deshmukh also inaugurated several developer kisosks at the first day of the 20th mega property exhibition at Vashi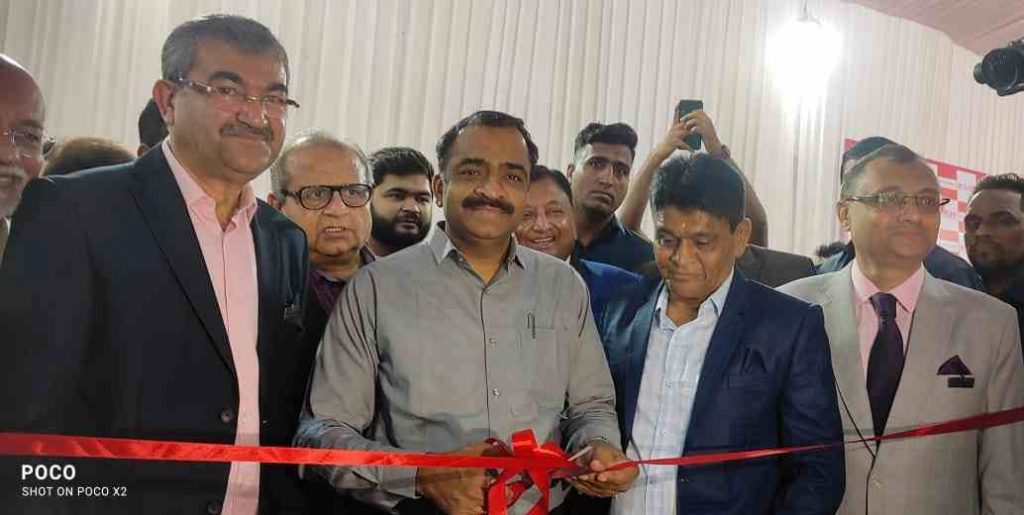 Vashi / Navi Mumbai: The PCMC commissioner Ganesh Deshmukh, enthusiastically inaugurated the 20th edition of the CREDAI-BANM Mega Property Exhibition at the CIDCO exhibition centre ground at Vashi, early in the day.
Deshmukh wished success to both the developers and the buyers to make the most out of this mega event which was being held after a hiatus of three long years.
The entire lobby of enthusiastic member and partner developers of the Builders Association of Navi Mumbai (BANM), and also several banking partners could be seen actively running around the venue, preparing for the long and fruitful four days of the event from 13 May to 16 May, from 10:00 am to 8:30 pm.
Bhupendra Shah, Chairman, Trustee Board of BANM, exclaimed, "We are taking a calculated and well researched step by holding this event out of the blue and are confident that it will help reestablish the connection with home seekers who have been wondering about the ongoing real estate scenario in and around the city."
For readers who are unaware of the CREDAI-BANM 20th mega property exhibition, also read the following story: CREDAI-BANM 20th Mega Property Exhibition starts tomorrow
Last Updated on May 29, 2022 by lp@admin