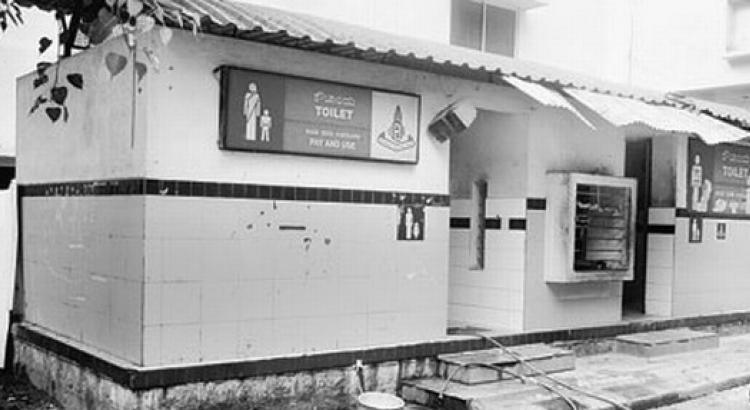 Navi Mumbai / Turbhe: The Navi Mumbai Municipal Corporation (NMMC) has taken a great leap in sanitation by introducing high-pressure jet sprays to clean public toilets. The corporation recently directed the civic contractor in charge of the cleanliness and maintenance of public toilets in the city to implement it immediately.
As a result, a mobile toilet cleaning van containing a water tank and other related equipment was inaugurated recently in a function attended by the municipal commissioner, Ramswami N and ward officer, Angai Salunkhe, along with other senior officials.
Officials informed that the initiative came under the ongoing swachhata cleanliness drive, under which, the corporation decided to use the innovative water jet spray system to clean public toilets. Around 67 such toilets have been regularly cleaned with the help of the new spray system.
Talking about the feasibility of using such a system, officials shared that the jet spray took lesser amount of water for cleaning as compared to traditional way of cleaning.
Also, the NMMC officials recently held a mass awareness programmes for over 2,000 homes in Indiranagar area in Turbhe, as part of the swachhata drive. Through such programmes, the masses were made aware about the benefits of segregating wet and dry wastes to do their part in the city's solid waste management.
The corporation intends to conduct many such mass awareness programmes in Ghansoli, Rabale, Airoli, and Dighe. And if all goes well, the het spray system will be introduced in other wards too.
Last Updated on May 1, 2019 by lp@admin