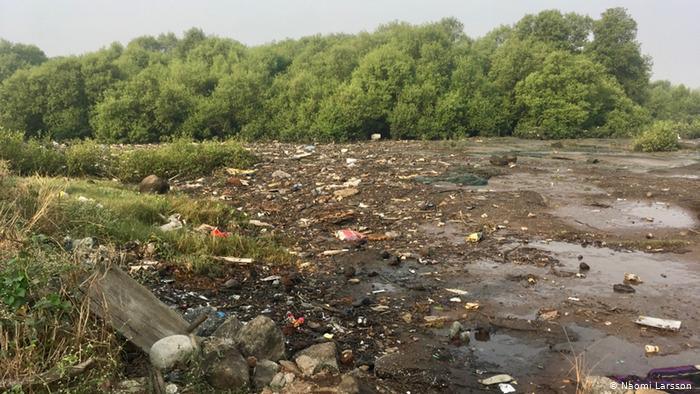 Navi Mumbai / Kamothe / PCMC: Mangroves along the Kamothe creek are being killed every passing day by both, the debris mafia and private contractors alike. Moreover, there have been evidences of what residents believe, a sly effort to turn the area into a huge dumping yard. The surprising part – authorities don't know anything yet, or do they?
For those who are new to the topic (we would hardly believe somebody would be), construction waste is being systematically dumped along the vast mangrove stretch running between sector 35 in Kamothe, and the Mansarovar station road. The environment-crime (as we would like to call it) is being in progress since long under the nose of the authorities. While some residents believe that the authority is too careless, others believe they might be working hand in glove with the culprits. Why else, they question, the authority never knows about such incidents unless told?
Environmentalists inform that the agencies entrusted with the job of safeguarding the area, namely the forest department, CIDCO and PCMC have been ignoring the issue since long. The debris is being dumped by private contractors without any authority even raising a finger. On top of that, they even claim to be unaware of the fact that such a sort of crime is even happening. Really?
Officals from the forest department assured that they will first ensure that it falls well under their jurisdiction as they believe that it is CIDCO who is entrusted with the protection of the mangroves in the area. Officlas from CIDCO were surprised when notifed about such an incident and assured that they will look into the matter at the earliest.
Last Updated on May 3, 2019 by lp@admin