Ramadan 2021 is the second time when the Muslim community of Navi Mumbai, just like the rest of the world, have been celebrating the Holy Month under strict restrictions in the wake of the ongoing coronavirus pandemic.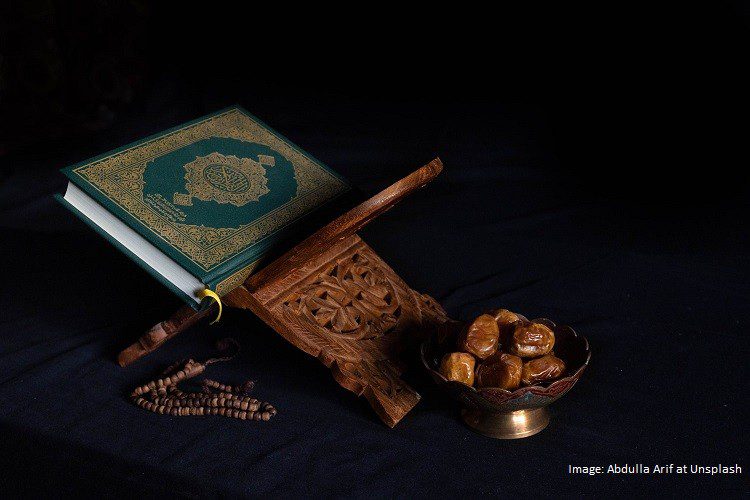 Navi Mumbai: It has been three weeks since Ramadan started on 14th April, 2021, that the Muslim community in Navi Mumbai have been observing it in just about the same manner that they had been during Ramadan 2020; amid the threat and restrictions of covid-19, which has hit the country with a second wave, worse than the first.
There are more coronavirus case in Navi Mumbai than in 2020, and the Navi Mumbai Municipal Corporation (NMMC) and the Panvel Municipal Corporation (PMC) are trying their best to contain the spread of the deadly virus. New norms and restrictions have been brought into effect.
Amid such gloom, the Navi Mumbai Muslim Community has been observing the Holy Month of Ramadan 2021, with newfound faith and determination. Their prayers, this year, are for the well-being of people all around the world, irrespective of caste and creed.
No access to mosques for offering namaz, especially the Taraweeh
Ramadan is about being immersed in prayers among other things and many observant Muslims in the city offer namaz, or prayers, five times a day. Praying with the brotherhood in mosques forms a very significant part of the Holy Month, especially for the night prayers known as Taraweeh.
However, mosques in Navi Mumbai are no longer accessible for offering namaz this Ramadan owing to the restrictions imposed to contain the growing numbers of covid-19 cases in the city.
So the essence of coming together in prayer, as a community, has been lost this year.
Hazib Nazir, Kharghar resident, says, "Offering namaz (prayers) in a mosque as a community is no longer possible due to the coronavirus restrictions in Navi Mumbai."
"We are already missing the good old days of Ramadan when the Muslim community could come together as one in devotion. However, we are letting it push our morale down as it is all about observing Ramadan and not just about gathering together. We are offering namaz in our homes and it is just as blessed as that in a mosque."
No roadside food stalls selling Ramadan delight this year
There are no food stalls offering lip-smacking Ramadan delights this year. Every year, people used to throng stalls around mosques in Navi Mumbai to feast on kebabs, tikkas, tandooris, baida (egg) rotis, sherbat, falooda, badam shakes, jalebis and a lot many things.
Shali Shaikh, a Vashi resident, shares, "It was such a delight to gather around food stalls during Ramadan. The food and the vibe was incomparable to any other outdoor eating experience that we could ever have during regular days."
"People hurrying up to buy food for iftari or those gathering just to gobble down their favourite items after breaking their fasts, was such a happy and satisfying experience."
"Now, there are no food stalls at all and though it feel bad, we do know that it is for the good of all under the present circumstances."
No fasting for those under home quarantine and medication for covid-19
Sadly, some of the Muslims in Navi Mumbai have been tested positive for covid-19 and are currently under home quarantine and taking medication. Having said that, they are not in a position to observe Ramadan in entirety as fasting is ruled out completely.
In such cases, people have been offering namaz as much as possible to observe Ramadan, even if they are not being able to fast.
Asma Shaikh, a Kharghar resident who has been in isolation at home, along with her family, shares, "We had been in isolation for treating covid-19 symptoms since the start of Ramadan 2021, and have been taking a bunch of medicines prescribed by doctors. It is obvious that we cannot observe fasting this Ramadan. It is a very odd feeling as we are not able to observe the holy month this year."
Ramadan treats from neighbours are strictly out of question
For those who patiently waited for the iftaris that their neighbours invited them for every Ramadan, there are next to none this year. As most of the Muslim families are keeping it a family affair and neighbours also being wary of ongoing pandemic, sharing of iftari delicacies has decreased to almost none.
Shubham Vishwakarma, a lover of iftari delights, shares, "Every year we would join our neighbour during iftari to enjoy the delicacies spread out generously on the dastarkhan. It used to be such an even every day, where we used to eat and talk about many good things as a family. This year, however, has taken away the liberty of enjoying the iftaris for most of us as everyone is being a little more precautious than ever before."
Light and healthy food items dominate iftaris in major Muslim households this year
The fried and spicy food items that once dominated iftaris have been replaced by light and healthy food items this year owing to many reasons, one being the ongoing pandemic. Many Muslim families in Navi Mumbai have been having nutritious iftaris, with fruits rich in vitamin c and food items that don't strain the digestive system.
Shaista Khandagale, a homemaker and mother of two, shares, "This Ramadan we are not eating anything that can take a toll on the stomach and drain us out of energy. We are simply opting for fruits and light food items like dal and rice, khichdi, not so spicy biryani, and things that are easy to digest."
No matter what the situation, the devout Navi Mumbai Muslim community is spending Ramadan in all humility and devotion and are hopeful and are praying that the coronavirus pandemic ends soon.
Last Updated on May 4, 2021 by lp@admin