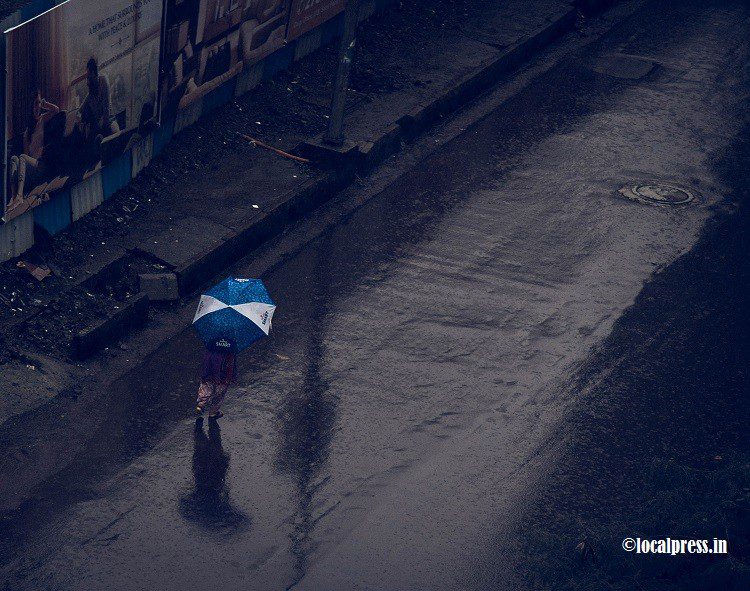 Navi Mumbai: In the last two days, Navi Mumbai has had a much needed spell of rain, accompanied by thunder and lightning. It was the same scenario in several parts of Thane and Mumbai where intense spells indulged the citizens.
The city is still reeling under the grip of the pandemic and most of the citizens are at home. On top of that, the hot weather has been a cause of discomfort for many. Hence, the rains in Navi Mumbai came in as a pleasant surprise cooling down the atmosphere.
In Kharghar, it rained for quite some time accompanied by the thundering of the clouds and blowing of winds.   
Also read: Kharghar receives a new spell of rains
As per the India Meteorogical Department (IMD), the rains were to continue till Wednesday, and it did. Light to moderate rains are expected in Navi Mumbai, Thane, Palghar and Mumbai in the remaining days of the week.
As for now, citizens of Navi Mumbai are enjoying every bit of the atmosphere from within the comforts of their homes.
Last Updated on September 23, 2020 by lp@admin