Thunder and lightning continued overnight with cloudy skies in the morning followed by a fair amount of rain during the evening on Wednesday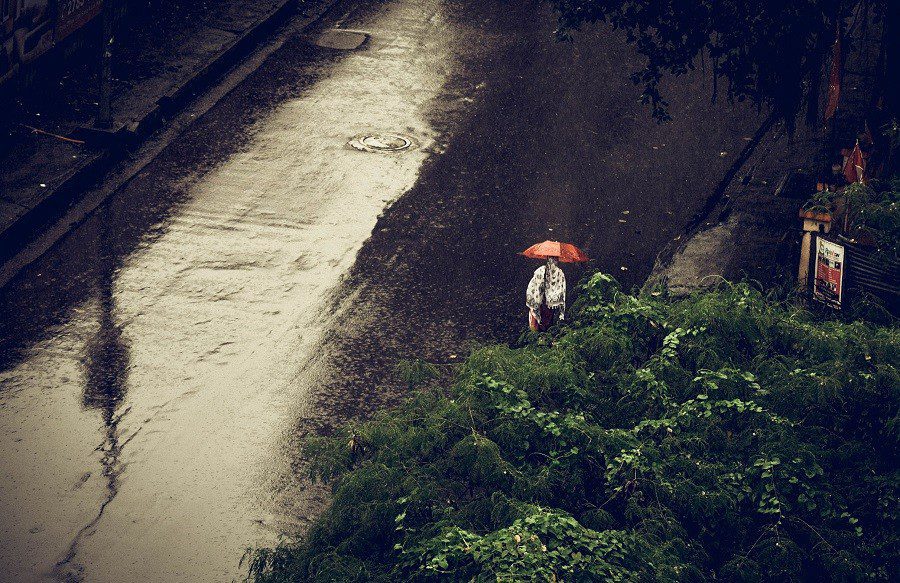 Navi Mumbai / Kharghar / PMC: The weather of Kharghar turned cool as dark clouds covered the skies and rains, accompanied by lightning and thunder, visited the entire Panvel region during the wee hours of Wednesday morning. It had been cloudy earlier too with IMD already predicting light to moderate rains till Wednesday.
Several parts in the PMC area including, Panvel, Kalamboli and Kamothe receive a fair share of intermittent rains in the last two days.
The skies were filled with lightening, a little bit of thunder and moderate rain around at 3.00 am (Wee hours of Wednesday morning).
Wednesday morning saw dark clouds hovering over Kharghar with light showers here and there but during the evening the rains came in good flow and continued for a long time.
Though the streets were empty and all the picnic spots like Kharghar waterfalls and driving range waterfalls enjoyed their own company, the pleasant weather came in as a pleasant surprise to residents who have been indoors owing to the ongoing pandemic.
Also read: Navi Mumbai gets another spell of rains and thunder
Some people could be seen going out for a quick walk and a much needed change as it poured.
The India Meteorogical Department (IMD) had informed earlier that light to moderate rains are expected in Navi Mumbai, Thane, Palghar and Mumbai in the remaining days of the week after Wednesday's spell.
Last Updated on September 23, 2020 by lp@admin