India celebrates National Sports Day to commemorate the birthday of Major Dhyan Chanda, India's star hockey player.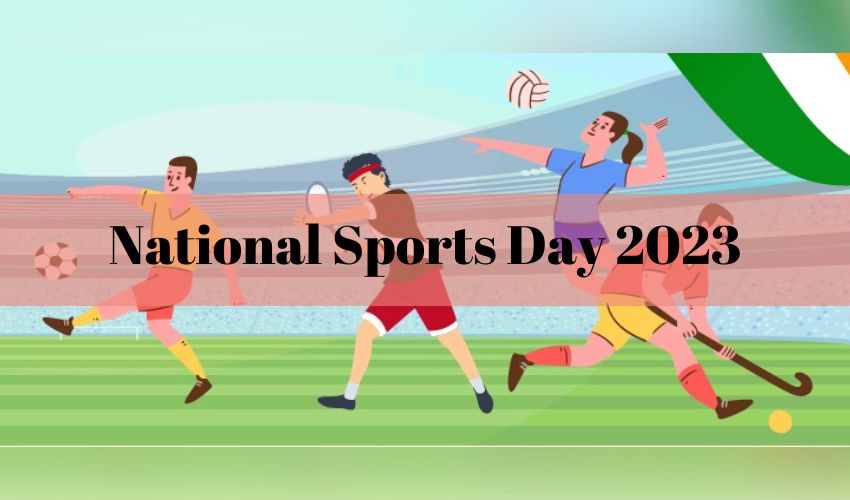 India unites every year on August 29th to celebrate National Sports Day, to pay a tribute to athletes, promote the importance of sports, unity and fitness. With history and a commitment to success, National Sports Day is a cherished day in India.
Origin and Significance:
National Sports Day is named after Major Dhyan Chand, born on August 29, 1905. He was nicknamed 'The Wizard', for his hockey skills which had led India to three Olympic gold medals. The Government of India officially designated this day in his honor in 2012 to recognize his contributions and athletes' dedication.
A Day to Celebrate Sportsmanship:
National Sports Day celebrates sportsmanship and unity. It acknowledges atheletes from diverse backgrounds celebrating their dedication to the world of sports.
The Role of Fit India Movement:
National Sports Day aligns with the Fit India Movement, promoting an active lifestyle, laying emphasis on the importance of physical activity and wellness.
Celebrations and Activities:
Across the country, events and activities are organized, inspiring the younger generation to take up sports. Sports events and several tournaments are held at schools and institutions in celebration.
Recognizing Sporting Excellence:
National Sports Awards, including the Rajiv Gandhi Khel Ratna and Arjuna Award, honor exceptional athletes and coaches, serving as inspiration for aspiring athletes.
Promoting Olympic Aspirations:
In Olympic years, National Sports Day becomes a countdown marker, reminding the nation of athletes' dedication and the pursuit of excellence on the global stage.
A Vision for the Future:
National Sports Day envisions a healthier, fitter, and more united India, where sports inspire individuals to push limits and embrace a disciplined lifestyle.
National Sports Day 2023 celebrations and events
The celebrations of the National Sports Day 2023, began on 21 August and conclude on 29 August. The 'Ministry of Youth Affairs & Sports' and 'Fit India Mission' are fostering the FIT India movement in Schools, Colleges, Ministries, Govt & Pvt Organizations. They're urged to engage in sports/fitness activities for at least 1 hour. The sports activities include football, badminton, running, volleyball, Kho-Kho, Handball, Tennis, Basketball, Hockey, and Table-Tennis. Participants can register on the Fit India website and upload event photos/videos for an e-certificate.
| | |
| --- | --- |
| Date of celebration every year | 29 August |
| Year when first celebrated | 29 August 2012 |
| Why is it celebrated? | To honor the legendary Indian hockey player Major Dhyan Chand and promote sportsmanship, unity, and fitness. |
Last Updated on August 28, 2023 by lp@admin