The Navi Mumbai Civic Body is the first one in the country to get such ratings for seven consecutive years.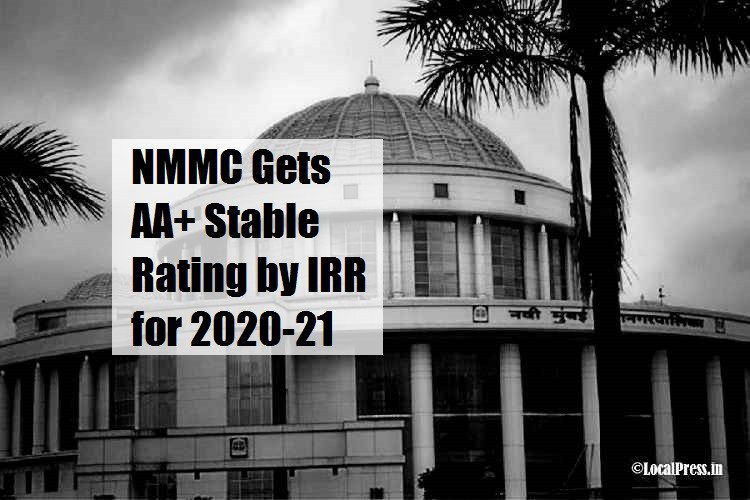 Navi Mumbai: The Navi Mumbai Municipal Corporation (NMMC) has been awarded with a high "AA+ Stable Rating" by India Ratings and Research (IRR), a highly esteemed credit rating and research agency of India, which grades organisations according to their finance management and loan repayment capabilities.
The ratings were given based on NMMC's high financial capability during the year 2020-21, wherein the civic body displayed their result oriented administrative and fund management capabilities, just like the last six years.
Significance of the high AA+ Stable Rating of NMMC:
The rating highlights NMMC's ability to prepare realistic budgets and implementing them year on year, with a high success rate.
It acknowledges NMMC's financial strength and capability of repaying loans to all borrowers on time.
The trust factor of lenders on NMMC, is also a key takeaway from the ratings.
NMMC's target and result oriented tax collection strategies have been appreciated.
Such credible ratings will help NMMC source funds for present and future mega infrastructure projects
Given a complete display of financial transparency, the NMMC would also be able to issue bonds in future
Abhijit Bangar, NMMC Commissioner, is elated by the ratings and expressed his appreciation for the all departments of the NMMC for working so meticulously throughout the pandemic, ensuring that all financial targets were met and liabilities fulfilled in stipulated time.
The NMMC claims to have achieved this proud feat by ensuring timely payment to all suppliers, contractors and other lenders, through a smooth digitized payment process. This also emphasises on the corporations successful strides in digitization.
Talking about finances, the NMMC informed that they don't have any outstanding loan or interest to be paid to the state government.
The rating has boosted the morale of the NMMC as they gear to take further progressive strides.
Last Updated on October 13, 2021 by lp@admin