Navi Mumbai's Durga pandals have simple decorations this Navratri – 2021, with themes like "Nari Shakti" to "Saluting the Corona Warriors".
Navi Mumbai: Though Navratri celebrations in the city have been a low key affair under the directives of the NMMC and PCMC in the wake of the covid-19 pandemic, there was plenty to be seen at several Durga pandals in Navi Mumbai. With sensitising themes revolving around crimes against women to awareness about the covid-19 pandemic, there was some variety to it.
Following are photos of Durga Pandals across several nodes of Navi Mumbai: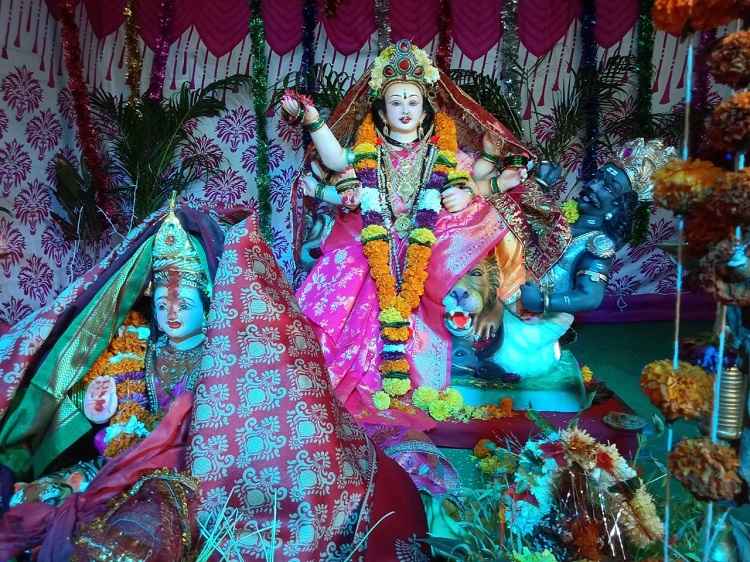 Ganesh Mandir, Sector 35 I, Kharghar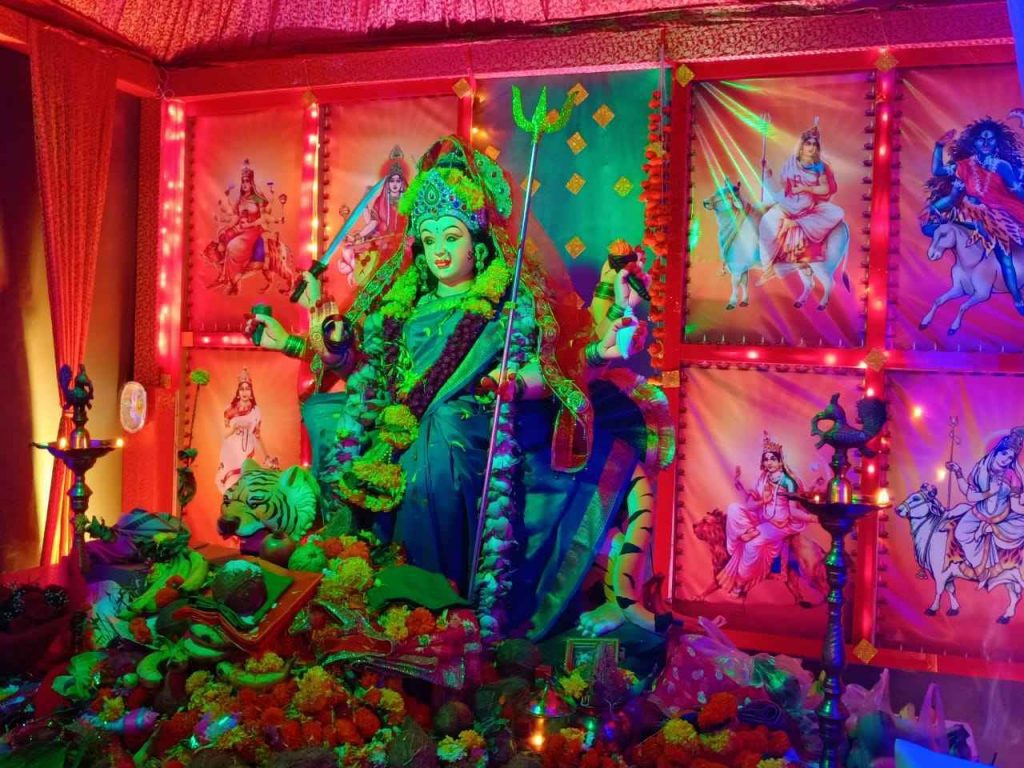 Shiv Sangharsh Pratishthan, Ulwe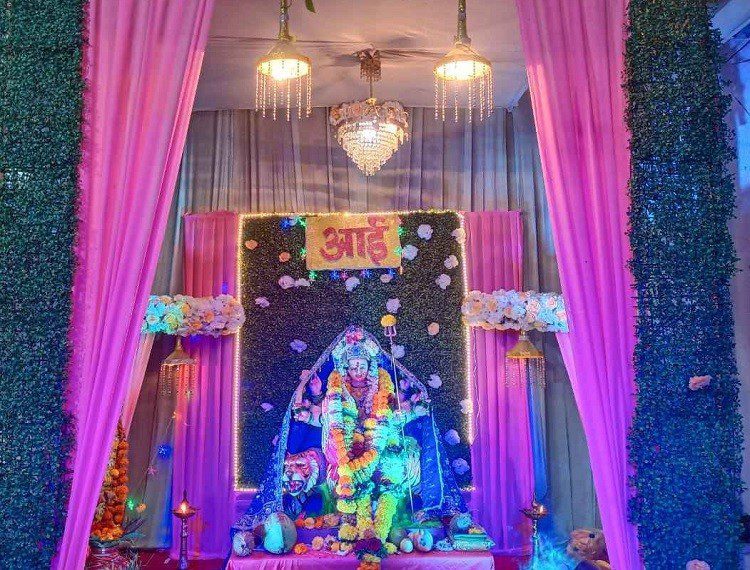 Shetkari Kamgar Paksh & Aamhi Ulwekar, Sector 17, Ulwe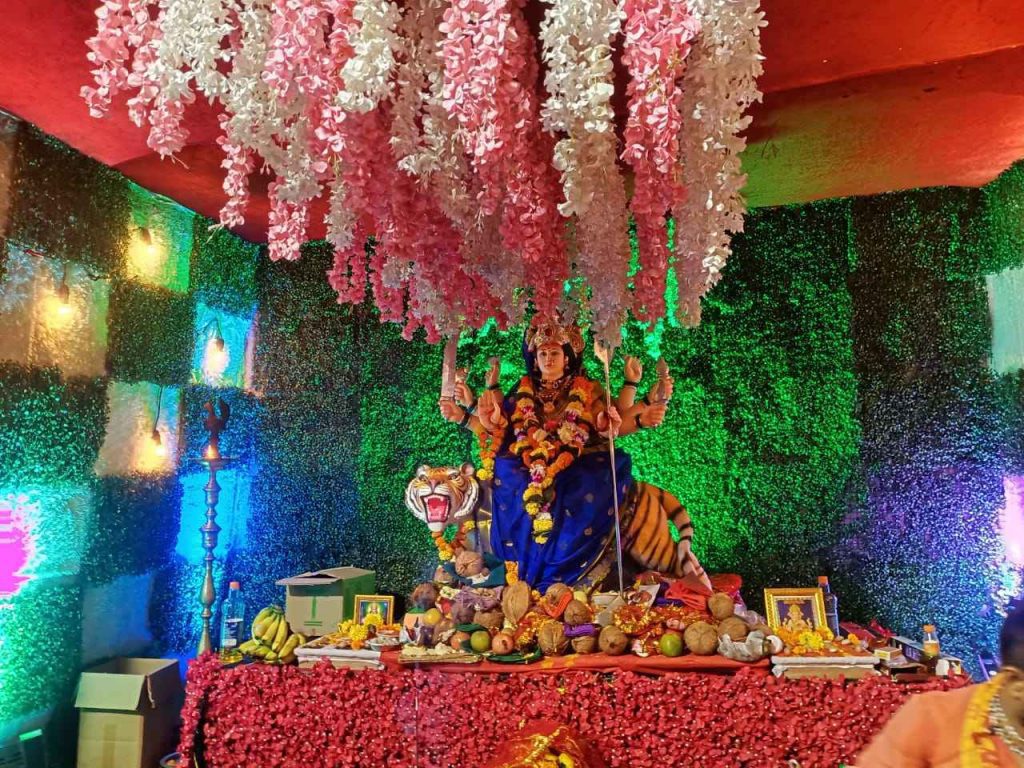 Shree Ram Mitra Mandal, Ulwe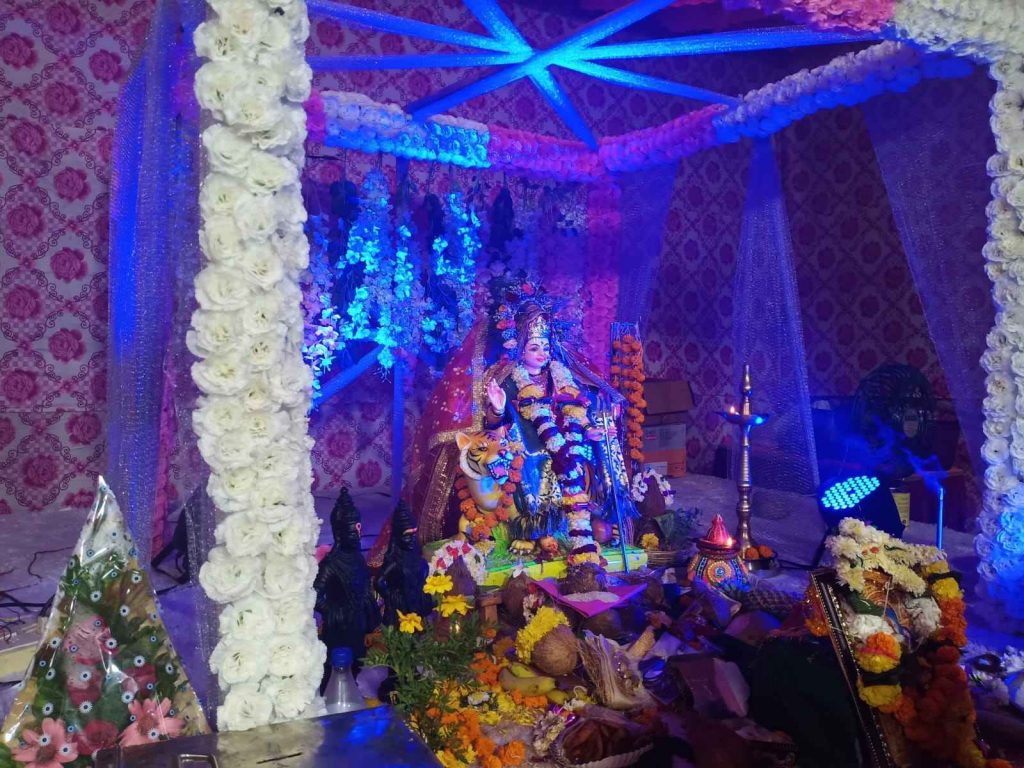 Sarsole Durga Pandal, Nerul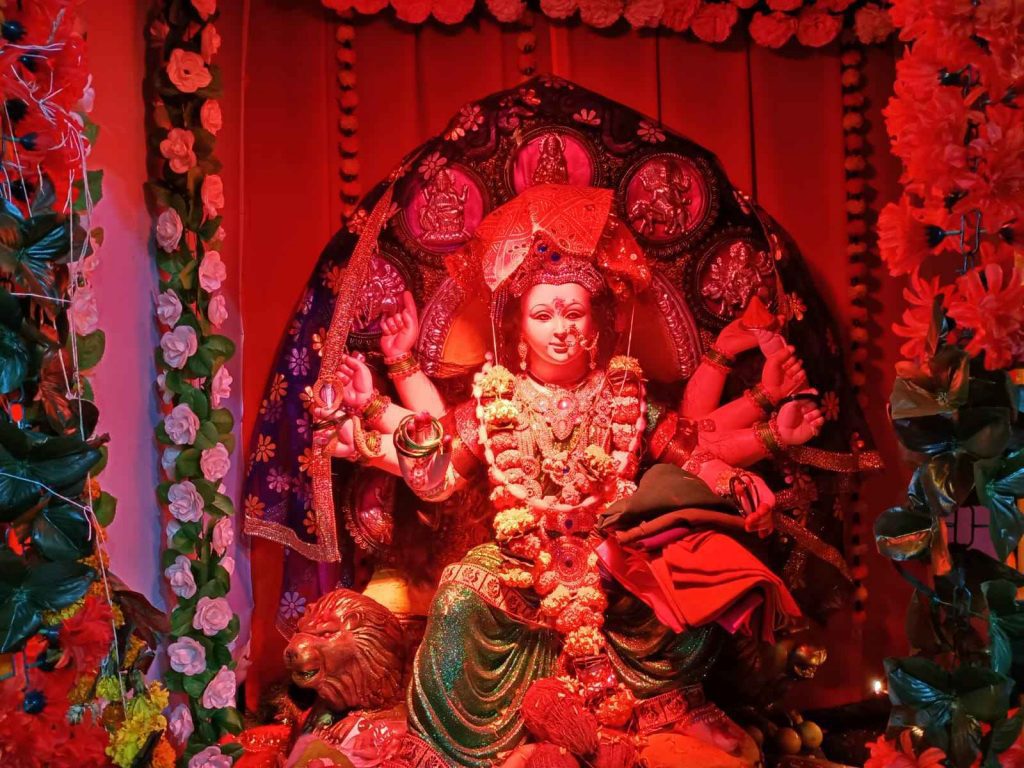 Kranti Jyoti Mahila Mandal and Omkar Mitr Mandal, Turbhe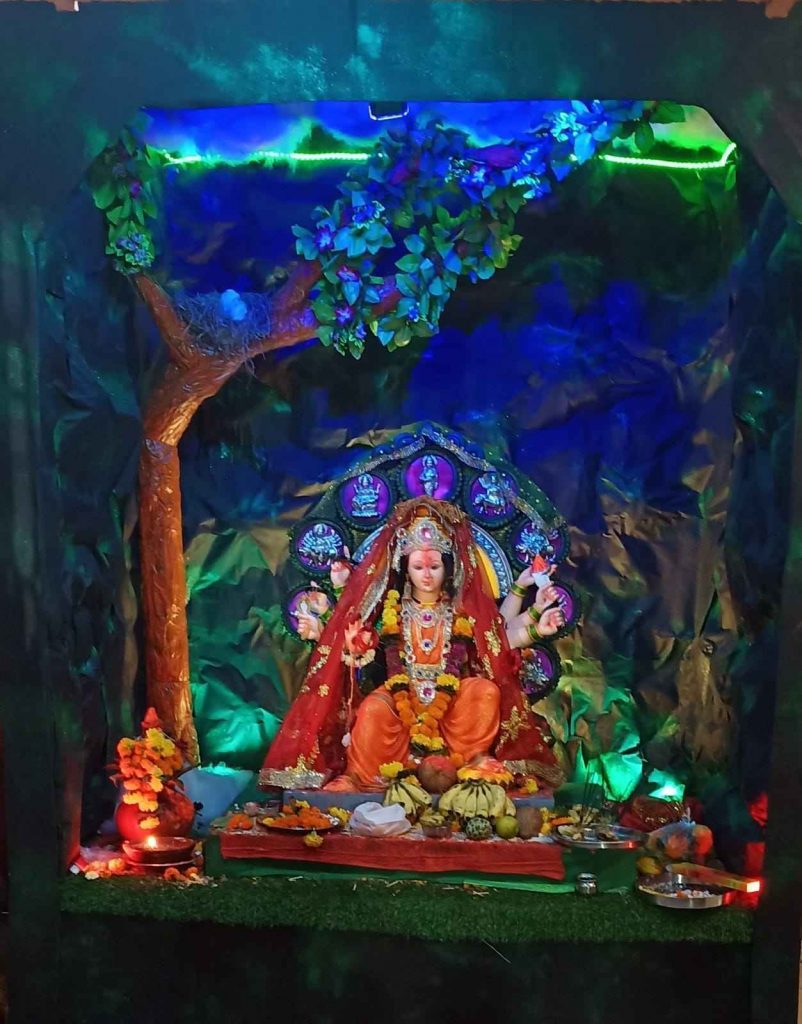 Jay Ambe Mitra Mandal, Turbhe Store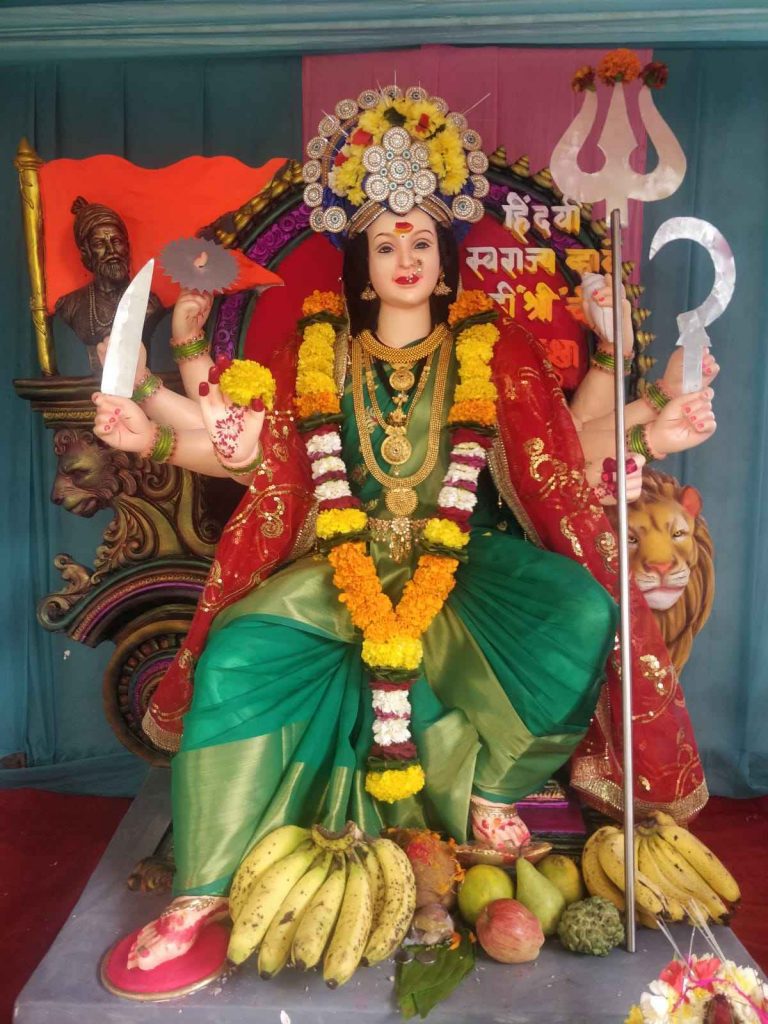 Sarmai Mitra Mandal, Turbhe Store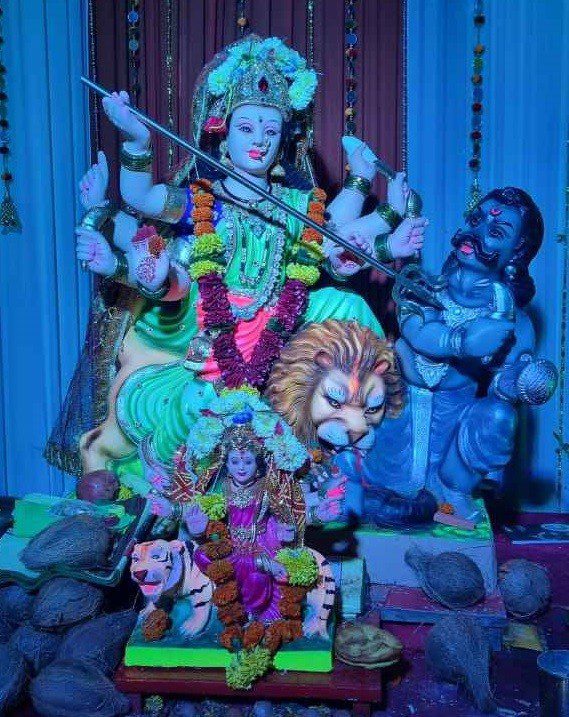 Shri Mata Lakshmi Mandal Seva Trust, Turbhe Store
All the Durga pandals in Navi Mumbai have been decorated simply, presenting humble yet sensitising themes themes. However, the good thing is, that even thought there has been no grand celebrations like dandiya and garba, the festive fervour has not been any less.
(All photos by Reporter Sunny Pandey)
Last Updated on October 14, 2021 by lp@admin