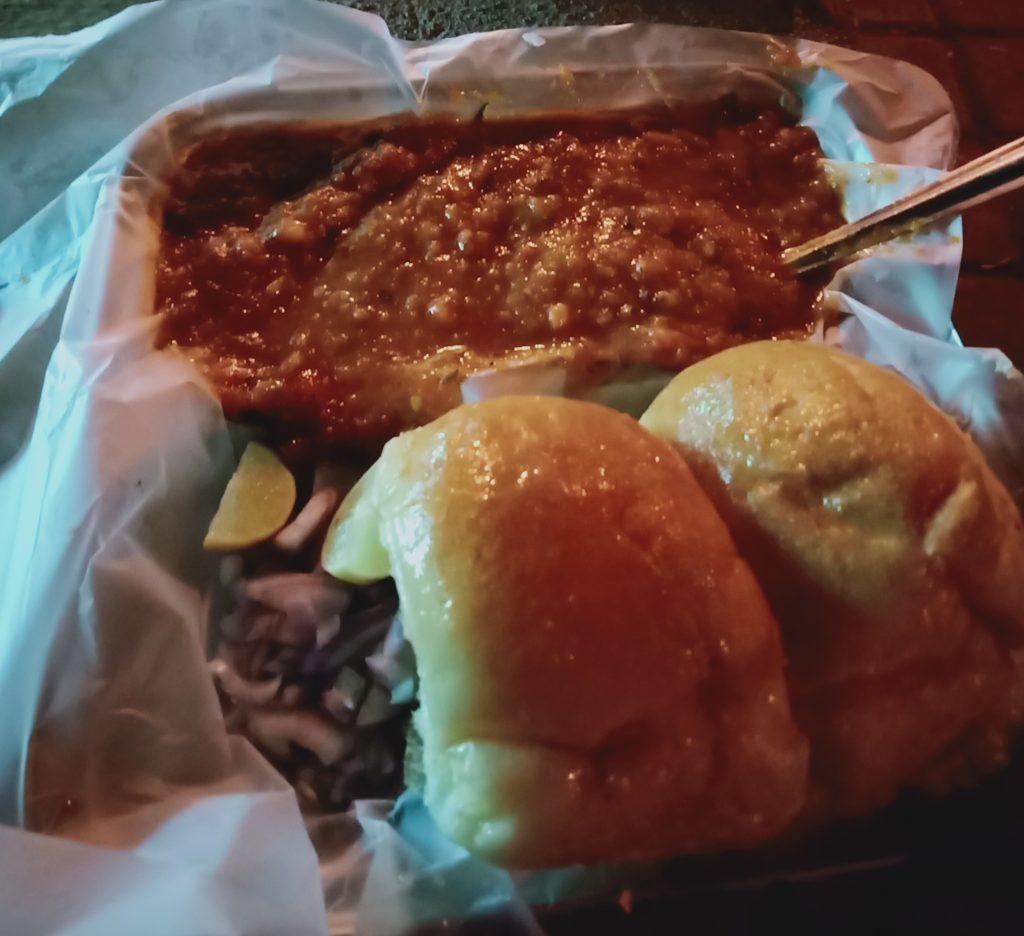 Well, before you start searching it on the internet let us tell you – it is not on food ordering apps and there are no paid reviews too. So you won't find any information online (aren't you glad that we did it for you guys?).
So where is it?
It was a roadside "thela" (now don't say that you don't know what a thela is. Still if you insist – it was a roadside food cart) right outside the open market located at Valley Shilp society, and opposite Swapnapurti society in sector 36, Kharghar, that has now shifted to a tidy small shop in Valley Shilp (that's progress!).
How old is it?
Well, we started eating here since two months back and they seem to be here three of four months before that.
Who runs it?
Well, a lovely Maharashtrian couple along with their two kids (Okay, all you child labour advocates, the kids go to school and help their parents in their business too.) is running it in the best possible manner.
Strong points…
The staff's behaviour:
Well, as said earlier, it is managed by the couple and so they are all we have for staff. Talking about their behavior – they make every customer feel at home, greeting them the moment they visit the cart. And they never fail to take reviews from the customers at least twice, once when they are half way through and when they pay up. Now how many do that at restaurants? (We hope they continue doing that in the coming years too when they expand – we know they will!)
The ambience…
Well, given the fact that it is a food cart out in the open, you have a natural ambience to look at with daily life going around you. As it is open during the evenings, you get to see a variety of people around you going around for a stroll, sitting and chatting around the stall, kids playing around and other such things.
The food:
Now, the pav bhaji that they serve is tasty like we have said with a different taste to it and also cheap (costing Rs 55 per plate and Rs 60 if you want a takeaway).
We have been eating around a lot but have not found such taste in some of the restaurants in the vicinity too. So that should say it all. You will have to taste it to believe it.
Location:             Valley Shilp CHS, Sector 36, Kharghar
Timing:                5pm to 10.00pm
Rates: Rs 55 for a plate | 60 for a takeaway
Last Updated on March 1, 2020 by lp@admin