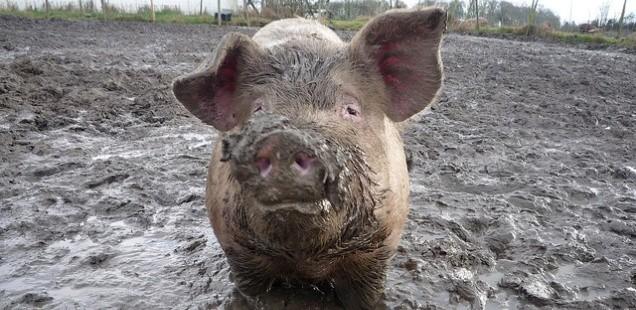 Panvel / Navi Mumbai / PCMC: The Panvel City Municipal Corporation (PCMC) has pulled up their sleeves to tackle all stray problems affecting the residents in their region. Recently, they initiated a drive against the feeding of pigeons at public places and now they are coming up with a plan to confine all stray pigs roaming the streets of the city, spreading filth as they go about on their daily exploits for food.
They have issued a notice under section 294 of the Maharashtra Municipal Corporation Act, which clearly mentions that birds and animals cannot be fed in public areas as they create sanitation issues for all the filth and clutter they tend to create.
The PCMC chief, Ganesh Deshmukh's orders have been supported by the Supreme Court's order that upheld the lower court order against feeding birds within residential societies.
The drive now extends from just prohibiting residents from feeding pigeons in public places to letting pigs loiter in the open in search for food.
Also read: PCMC tells residents to stop feeding pigeons in public and residential areas
Officials informed that a census of pigs is round the corner and once done, owners will be made aware of the public notice. Any owner who is found in violation of the notice will be fined Rs 500 as a first time offender and Rs 1000 for the second time. Although the notice simply prohibits feeding animals and birds in public the civic body will also be prohibiting pig owners from letting them out to look for food.
In recent times, there has been increased problems in several civic areas, especially in Kharghar, owing to the feeding of pigeons in public places and stray pigs doing the rounds of the public areas.
Kharghar ward officer, Bhagwan Patil, informed that they had included yet another spot in sector 20 for daily vigil, besides Hiranandani and sector 12. He further informed that the campaign had been giving good results and so far no offenders had been spotted.
Last Updated on April 28, 2019 by lp@admin