Tata Realty will mark their entry into the development of data centre projects and collaborate with Actis to jointly invest over Rs 5,000 crore.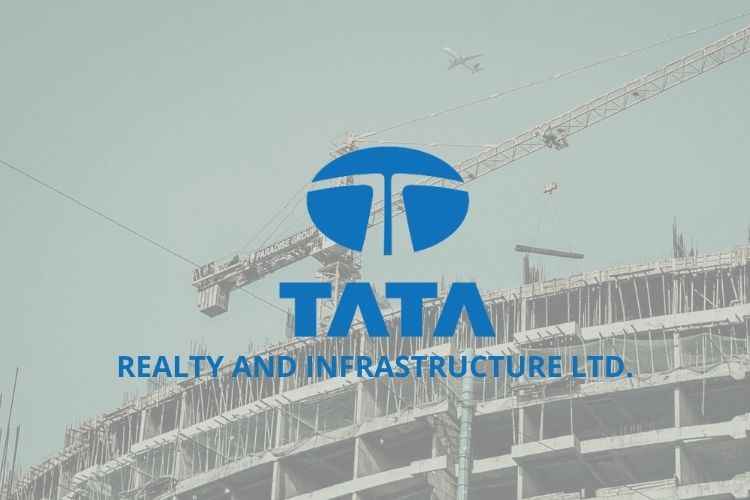 Ghansoli / Navi Mumbai:  Tata Realty and Infrastructure Ltd., the real estate subsidiary of Tata Sons, is coming up with their first, and one of their largest single development projects ever; an IT Park in Ghansoli.
The grand commercial development will be carried out in collaboration with Actis India and will cost over Rs. 5000 crore.
Maharashtra's Cabinet Minister for Industries, Subhash Desai, laid the foundation of the project, on Saturday, 18th December 2021.
The project, named Intellion Park, will be a 'Grade A' IT park and will be developed on a 47.1-acre land, costing more than Rs. 5000 crore and 7-8 years of development.
For those who are unaware, Actis is a UK based global investment firm with ventures in private equity, energy, infrastructure, and real estate asset classes. Its portfolio spans across Asia, Africa, and Latin America with around 12 billion US dollars in assets under their management.
Tata Sons is very positive about their partnership with Actis and are confident of developing a project that will stand out from the rest.
The Intellion Park, once developed, will be one of the most ambitious and largest development projects by Tata Sons, heralding their foray into the development of data centres in the country.
The park will have a total leasable development potential of 7 million sq ft, and will include an information technology (IT) park, a data center, commercial offices, and high-street retail properties.
A huge IT park spread over 0.5 sqft. park to begin with
The work will be carried out in meticulously planned 3-4 phases and will initially see the development of an IT building spread over 0.5 million sqft. of work space. As per information, the company has already processed the pre-leasing process.
Sanjay Dutt, MD & CEO, Tata Realty and Infrastructure Ltd., shared, "With Intellion Park, we aim to provide better working experiences to office goers, prioritising their overall wellness."
Intellion Park to create 70000 job opportunities
Tata Realty and Infrastructure is confident of creating ample job opportunities through the development of the Intellion Park in a time span of 7-8 years.
Through a collective portfolio of all accomplished projects so far, the company has already created and in the process of creating ample employment opportunities for over 2 lakh people.
Intellion Park to be Navi Mumbai's campus-style corporate project
The IT park will be a one of a kind and Navi Mumbai's largest IT Park with flexible office spaces, integrated with world-class amenities and green open spaces.
Intellion Park will be offering the flexibility to build custom workspaces representing individual businesses and the work and social cultures of those working for them.
Highly accessible and well-connected office spaces at the Intellion Park
On the connectivity front, the Intellion Park is strategically situated at a 5-minute drive from the Ghansoli railway station and is connected to the Thane-Belapur Road, which makes the project, easily accessible by both road and railway.
To add to it, the park will be located in one of the busiest and highly populated commercial hubs in the city.
The Intellion Park will be an out of the box work and social place
Ashish Singh, Partner, Actis India, shared, "We are proud of thisstate-of-the-art project, and are confident of providing an office destination that will also be teeming with an active and vibrant social life, helping companies attract and retain a competitive talent pool."
Customer-centric development is the USP of Intellion Park
Tata Realty boasts is confident of creating new benchmarks for what they claim to be 'design-led' integrated developments, with a high level of customer-centricity.
Abhijeet Maheshwari, Senior VP and Business Head, Tata Realty and Infrastructure, said, "We successfully strive to bring together IT, commercial, data centre and high street retail to provide an integrated facility for both tenants and employees."
Last Updated on December 22, 2021 by lp@admin