Visit Inorbit Vashi and Malad for mesmerising décors, eye-catching installations, Christmas parades and meets, gifts, vouchers and a lot more, this holiday season.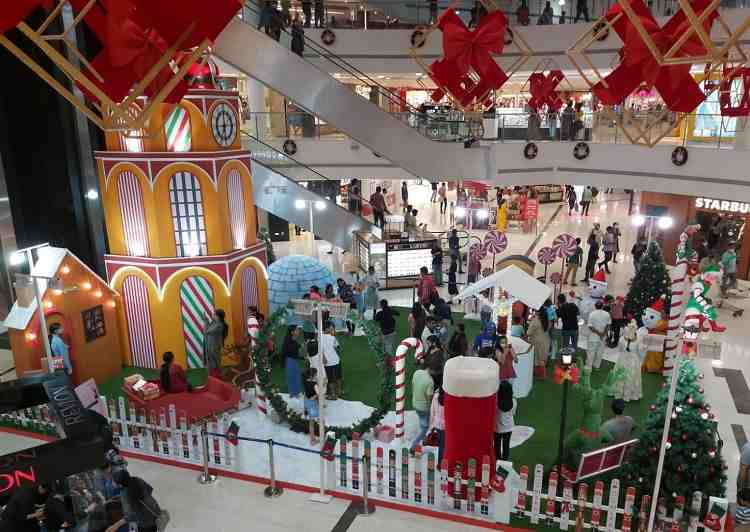 Vashi / Navi Mumbai: Inorbit Malls at Vashi and Malad have prepped up for Christmas 2021 in style. While festive celebrations have always been special for them, this one is all the more special as it brings with it hope for a safe future, as the world prays for the pandemic to slowly drift away.
To make Christmas special this year, the Inorbit malls have been decked up to woo customers of every age, with some mesmerizing décor and unmatched offers on festive shopping.
For the social birds, there are some fascinating and spell bounding installations in the presmises promising them some amazing clicks for their social handles.
While they are at it, the safety of shoppers has been prioritised more than ever, to provide them with a safe and joyful shopping experience.
A spectacular theme "Santa's Village" for Christmas
Inorbit Vashi has wittingly come up with a spectacular themed ambience for Christmas this year called "Santa's Village". So, all visitors will be treated to a captivating décor depicting the village of Santa – North Pole, to be precise.
A grand Christmas Tree has been placed in the main atrium and might we add, it provides with the perfect backdrop to click some mesmerizing photos to woo your social followers.
The gate arch, which is around 280 feet high, has several characters hailing from Santa's village – so you get to see Santa's people too!
Make your wishes come true at the "Wishing Well"
For those who want to believe in making festive wishes, there is a "Wishing Well" to make all your cherished wishes come true- and who knows, some might even come true this Christmas!
Join the Christmas Parade and Meet Santa!
On 25th December 2021, Christmas Day, visitors will be able to participate in the special Christmas parade and also meet Santa personally – Well, now that would be a great Christmas experience for children wanting to see Santa in Action!
Win exciting gifts and vouchers
All shoppers who buy for a minimum of Rs. 3000, can win some very exciting gifts and vouchers on some selected brands – This would be like dual benefit – you buy something and also get rewarded for it!
Inorbit Malad Christmas Celebration Offerings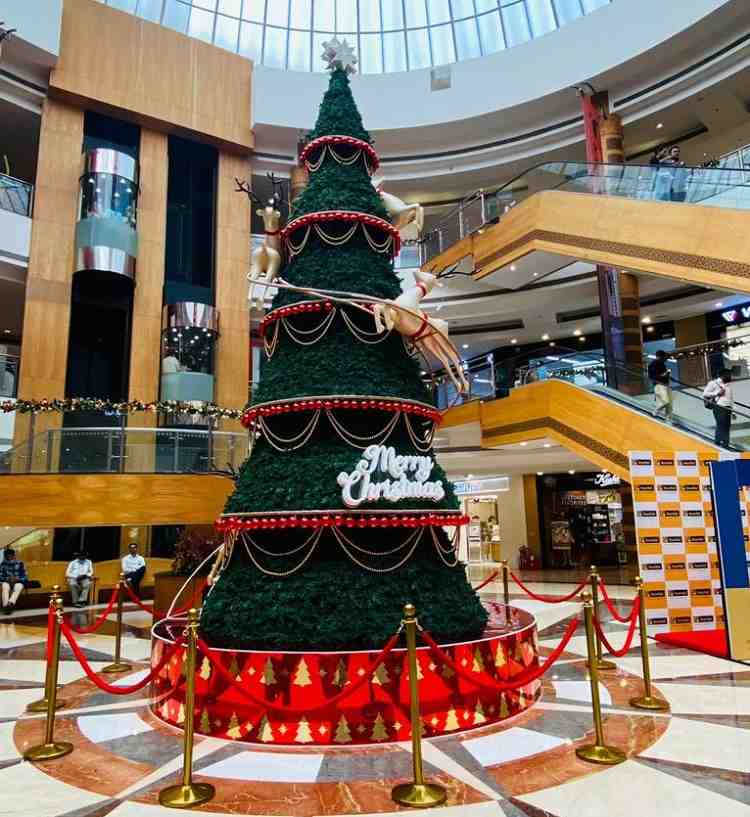 In a similar fashion, Inorbit Malad has set up an equally fascinating and might we add, unique theme called 'Winter Magic', that is slated to thrill Christmas shoppers for sure.
A "drive through" shopping concept
Christmas shoppers at Inorbit Malad will witness a one of a kind shopping concept – "A drive through experience in a Toy Train"! Well, it is bound to entice every kid and adult, for that matter.
The drive-through toy train will take them through tunnels filled with Christmas spirit décor and fill them up with the festive vibe, experiencing actual snowflakes, soap bubbles and amazing lighting effects!
The ride will mesmerise everyone with the visual treat it promises to deliver.
Santa Parade and Santa Meet and Greet
Inorbit Malad will also be organising a Santa Parade and Santa meet and greet 25th and 26th December 2021.
Shoppers will be rewarded with gifts and vouchers at Inorbit Malad too just like those at the Vashi Inorbit.
So, what are you waiting for? This Christmas, visit Inorbit Vashi for "Santa's Village" or drive to Inorbit Malad to experience the "Winter Magic" in full swing!
Last Updated on December 24, 2021 by lp@admin