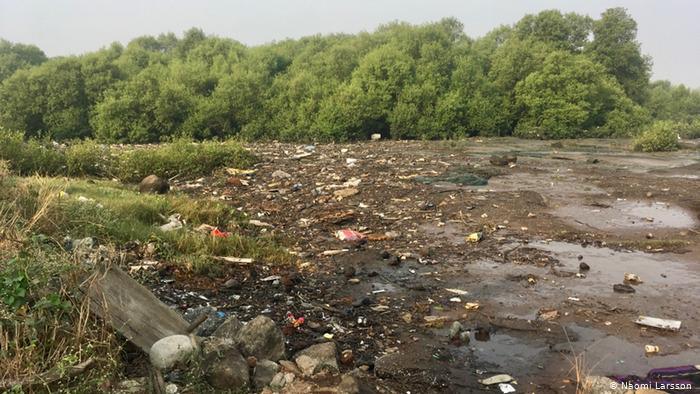 Navi Mumbai / Vashi: A team comprising officials from the revenue and forest department inspected the mangroves running along the Sion-Panvel highway near the Vashi toll plaza. This comes after continuous complaints from environment activists and residents about the destruction of mangroves in the area. The inspection was carried out Monday 13, 2019.
A complaint filed by local organisations stated ing that the activities being carried out on a stretch from the Vashi toll plaza to Vashi gaon bus stop was causing tremendous damage to the mangroves in the area. The construction being carried out in the area and the resulting piles of debris had already damaged the mangroves to a great extent.
The Maharashtra Coastal Zone Management Authority (MCZMA), mangrove monitoring committee, the forest department and Cidco had been notified about the ongoing activity.
The highway construction is also severely damaging the mangroves as can be seen. They have been extending their work to almost into the mangroves. The dumping of debris along the stretch to facilitate expansion of the highway is causing the depletion of the mangroves in the area.
The Thane district revenue team, Turbhe mandal and forest officials visited the area and examined the destruction. They have assured of taking up the matter with the PWD and NMMC. Also, the MCZMA has asked the Konkan divisional commissioner and the state chief conservator of forest to look into the issue immediately.
In the meanwhile, residents have pointed out that the municipal commissioner, Ramaswami N had promised to build a protective wall along the highway but has fenced the area with a low-level railing.
Last Updated on May 15, 2019 by lp@admin