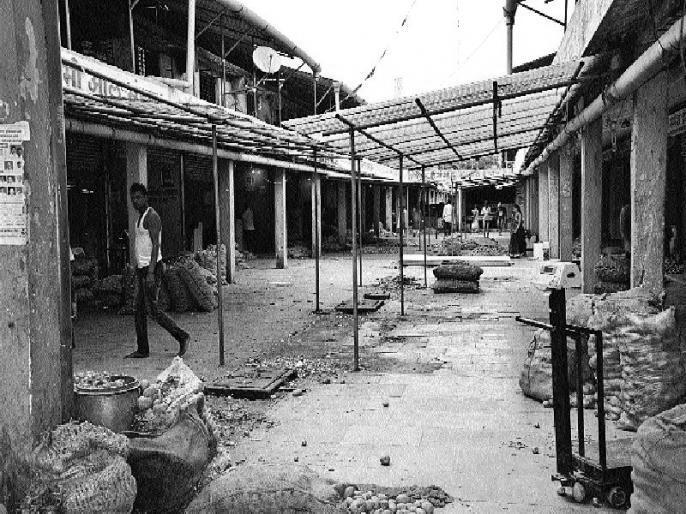 Navi Mumbai / Vashi: The APMC committee has served notices to nearly 250 traders in the onion, potato and garlic traders market to make way for redevelopment work. The traders have been aked to vacate their galas by the end of May, 2019.
The APMC market was built in the 1980s and is in bad condition. The onion, potato and garlic market comprises of seven wings and houses around 250 traders. The NMMC had declared the buildings as dangerous since 2003. There have been slab collapse incidents in the past in the market continues to operate even though it poses grave threat to traders and visitors alike.
Officials at APMC informed that though notices had been to 234 traders, they had not vacated their premises. As per the notice given now, the Onion and Potato market will be shut from June 1, 2019.
As a temporary accommodation for the traders, a 200 sq ft transit camp gala has been offered. However, traders have refused to occupy it. Some of them have even moved HC against the notice.
Traders complain that the gala measuring just 200 sq ft is not sufficient to house all of even let trucks to load or unload their materials.
Some of the traders wondered if the building could be repaired rather than redeveloped.
Last Updated on May 13, 2019 by lp@admin