India Domestic Flights will resume from Monday with only one-third of the original capacity and a whole new set of mandatory rules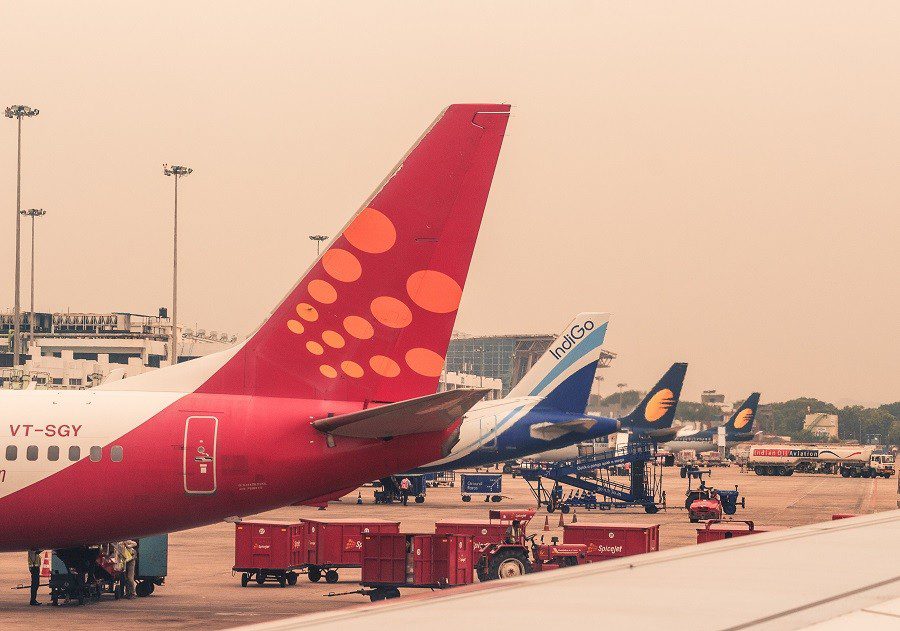 As airlines prepare to commence flights from Monday, 25 May, 2020, we sum up just about every rule and regulation that has been made mandatory for airports, airlines and passengers.
Domestic flights: New Guidelines by the DGCA
Passengers residing in 'red zones' or containment zones, will not be allowed to travel at all
Elderly people, pregnant women, and people with health issues will be advised not to travel much as a preventive measure for their own sake.
Web check-in will be the only way to enter airport premises
All passengers will be screened thermally at the entry gate of the airport
Airlines to provide a safety kit including three-layered surgical masks, a face shield and sanitisers to all their passengers at the boarding gates.
Passengers will not be allowed to make use of chairs marked 'not for use' in any way
Only one check-in bag will be allowed in with a passenger
All airports will be required to make announcements, constantly reminding passengers and staff to follow the guidelines
Aarogya Setu app and 'green status check' is mandatory for all passengers.
Those marked 'red' won't on the app be allowed to travel
Children below 14 years won't need to be marked on the app
All passengers will be required to board planes in batches, always maintaining the required social distance.
As once debated, the middle seats in aeroplanes will not be kept vacant
The cabin crew will have to be covered up in full protective suits
Though Food/beverages outlets will remain open inside the airport terminal building passengers will have to follow social distancing and other protocols
No in-flight food will be provided by the airlines. However, water bottles will have to be made available by the airlines, preferably on the seats
Passengers will not be allowed to eat anything that they carry along with them inside the aircraft
The use of the lavatory and moving around in the aisles will have to be minimized
Cabin crew will have to ensure that they clean and sanitise the lavatories every one hour during the flight and clear all seat pockets of all unnecessary items except the safety card, which will have to either sanitised or replaced after the flight ends
No newspaper or magazine will be provided by the airlines
The use of trolleys will be limited or allowed only if necessary
After landing, the baggage will be released in batches and in a staggered order on the arrival carousel
Social distance markings shaped as circles or squares will be marked around the baggage collection carousel
Passenger will have to leave the airport in airport-authorised taxis/vehicles
Also read: 7 Domestic Flight sectors and Govt-fixed airfare rates
Also read: Is it a good idea to resume domestic flights as infections keep rising?
The above mentioned rules sum up just about everything that will be an integral part of air travel for a long time.
Last Updated on May 23, 2020 by lp@admin