India is letting domestic flights to resume on 383 routes from Monday even as many states and even passengers contemplate if that's a wise move.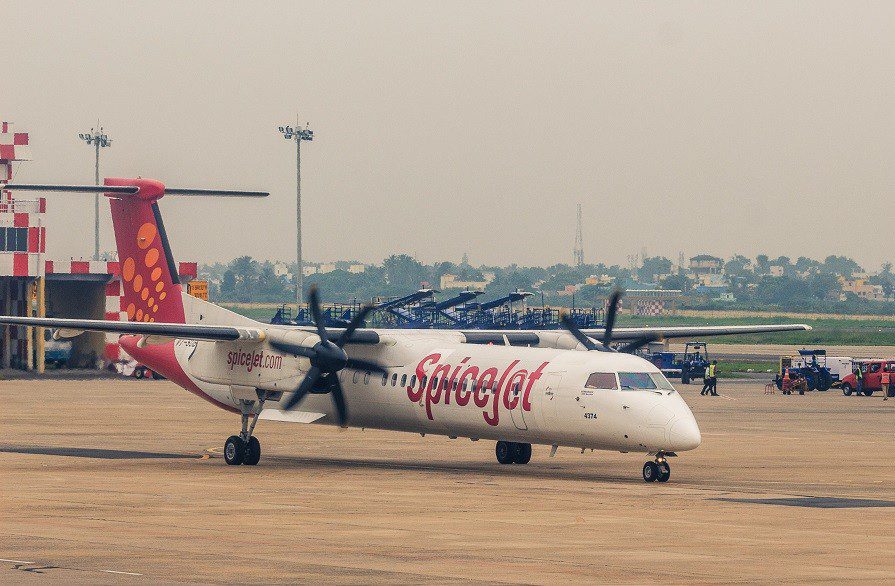 The Civil Aviation Ministry has allowed domestic flights to resume on 383 routes across Inida but has also set capacity limits and a whole new set of guidelines to be followed from 2th May, 2020, when the flights will take off for the first time after a 2-month hiatus.
As the country prepares to fly again, there still remain many apprehensions in the minds of frequent flyers as well as staff that will be handling the travelers. Then, there are those who are still not convinced that resuming flights is a good idea at all given the circumstances.
What was the initial decision of MHA regarding domestic flights resumption?
The government's initial decision was to prohibit commercial air travel at least till the 31st of May, 2020, even when man airlines were continuously pursuing them to allow domestic flights. To top it up, there was no clarity on the guidelines set by MHA and whether there was any plan to resume domestic flights at all.
What made the government decide to allow domestic flights to resume?
Considering the bleak future if airlines owing to the indecisiveness of the government to rovide some form of assurance or assistance, many airline representatives met the civil aviation ministry officials expressing their disappointment and the fact that the jobs of many who worked with them were are stake. In a way, they informed them about the mass scale job sacking that would follow in the coming months. Selling off the fleet of airbuses to pay debts was also on the cards. They also questioned why trains could operate between 'red zones' and aeroplanes couldn't even when they were in a better position to follow safety norms.
Apparently, one of the airlines had already sent an email to it's employees informing them of impending closure given present circumstances.
3 million airline jobs were at risk
A report by the International Air Transport Association (IATA), revealed that the ongoing crisis in the aviation sector was putting around 3 million jobs at risk. The fact that the revenues had slumped to zero since March, sacking of employees, selling off fleets and permanent closures were imminent actions that airline carriers were forced to contemplate.
The government was made aware of the situation very recently as airlines once again pleaded to allow domestic flights to resume.
The civil aviation ministry's concern for the impending job losses made them discuss the matter further with the PMO. What followed was an appeal by the ministry to the states to allow domestic flights to resume. Following next was the decision to allow domestic flights to resume from 25th May, 2020. However, the decision to participate was left in the hands of individual states.
Airlines not entirely happy about the conditions domestic flights are resuming under
Though airlines are relieved by the fact that the government has at least given a push to the sector in a manner of saying, they are not entirely happy about the conditions that have been made compulsory.
To be precise, domestic flights are resuming under highly conditional measures. To top it up, the airfare rates and routes decided by the government has not gone down so well with many of the airlines. Then they have been burdened with upgrading their systems to make provisions like SMS receipts to passengers upon checking in of their baggage.
Feasibility of flights between 'Green Zones' and 'Red Zones'
Even as major cities like Mumbai, Delhi, Bengaluru and Ahmedabad remain hot spots or 'Red Zones', flights may operate between these and the "Green Zones' considering the economic prospects among other reasons. The pressing matter is that several state governments had been concerned about resuming flights owing to the rising numbers of coronavirus cases in the country.
To be precise, the 'Green Zones' are apprehensive of letting people to fly into their territories from the 'Red Zones' and increase the possibility of spreading the infection in any manner.
Frequent flyers are wary of the situation and are still questioning the feasibility of the plan to resume flights
Subham Sharma, a frequent flyer, who often travels to different states is still not convinced.
"It is understood that the government wants to ease down flying restrictions and is trying to bring things back to normal but the fact remains – the coronavirus crisis is still ongoing and there seems to be no respite. I am not sure if I would like to travel to any areas marked as 'red zones' or share a flight with passengers flying in from 'red zones' at any given moment. It is just not advisable at the moment."
Also read: 7 Domestic Flight sectors and Govt-fixed airfare rates
Also read: Domestic flights to resume with these set of rules
Following guidelines at airports and in the flight is a tricky task
Flyers believe that even though the government is geared up to make people follow a strict set of guidelines, there will be many instances where they won't be able to do so.
Nitin Jadhav, another frequent flyer who travels for business, shares, "It is good that there are new rules to be followed, but who will ensure that they are being followed at the airport and within the flights. There can be technical glitches, manual errors, sheer ignorance of passengers or even staff, and many such things that the authority will have to deal with. They will have to ensure that nothing of that sort happens. The thermal machine could break down or gives out false readings. Much will be at risk in such a scenarios many travelling could be asymptomatic and that could expose others to a high risk."
Even as the debate continues, many airlines are gearing up to open bookings, with Air India already having started the booking process. Other airlines are joining in with carriers like IndiGo, Vistara and SpiceJet already in the process of accepting bookings on their official websites.
Last Updated on May 23, 2020 by lp@admin