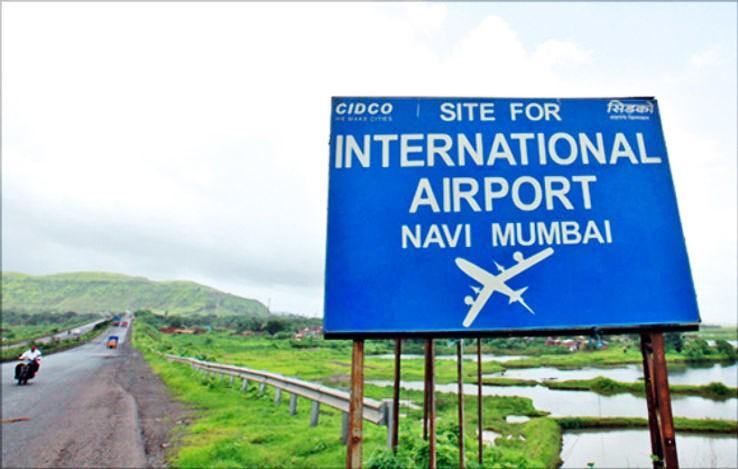 Navi Mumbai / Panvel: The City and Industrial Development Corporation of Maharashtra's (CIDCO) anti-encroachment department cleared a 32 acre land marked as a core airport area. The land in Chinchpada, Panvel, had been encroached upon and illegal chawls had been built on it.
The land had first been allotted to the Panvel Municipal Corporation (PMC) by the revenue department almost 5 decades ago and had been in an unused state ever since. It was late transferred to CIDCO in 2012 and had been marked a core area for the airport and had been unused until recently when squatters started building houses made of brick walls and asbestos sheet rooftops.
Almost a fortnight ago, the demolition squad had to return empty handed from the site owing to some stiff resistance and protests by villagers claiming right on the land. Officials had had returned after allowing the villagers three weeks' time to produce the 7/12 extract or ownership rights of the land, to substantiate their claims.
Also read: Angry encroachers stop CIDCO's anti-encroachment drive
However, the villagers failed to produce any such document and the anti-encroachment department sprang into action.
In all, 25 illegally houses were razed amid upon stiff resistance and stone pelting. The squad was able to carry out the demolition owing to the 150 police personnel who were deployed for security cover.
Though the work is just about done, villagers have been expressing their resentment saying that they never got the compensation that they were promised or supposed to receive from the authorities.
Officials informed that the compensation claim was being examined by a committee.
Last Updated on May 22, 2019 by lp@admin