Young boys and girls have been sneaking in during the early hours of the day, when there is no supervision.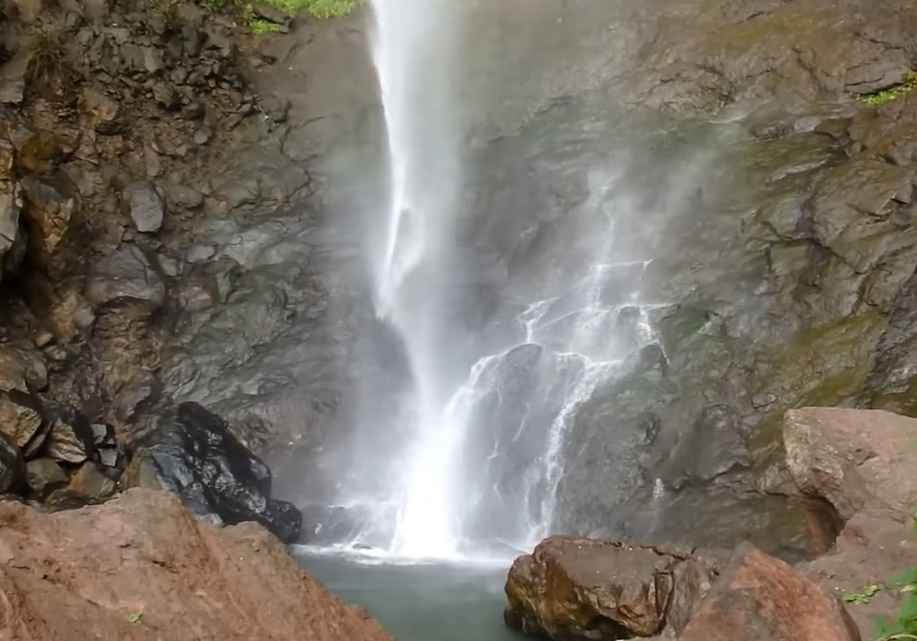 Kharghar / Navi Mumbai / Panvel: Even when the Kharghar police has warned monsoon revellers from visiting the Pandavkada Waterfalls, young boys and girls continue to visit the falls in the absence of supervision during early morning hours, between 7am to 9am.
The Pandavkadkada Waterfalls have been off limits since last year owing to the series of incidents that have followed over the years, resulting in the unfortunate deaths of many youngsters who had slipped and drowned in the rough streams of water flowing down the waterfalls. Some had even died in the pond near the Taloja jail.
The Kharghar police and the Forest Department have both have been firm on their decision not to allow picknickers to enter the Pandavkada Waterfalls area.
Also read: Don't visit Pandavkada waterfalls: Kharghar police warns monsoon revellers
Since last year, a sentry, mostly a forest officer, remains posted at the entry point of the falls, right next to the Kharghar Gurudwara, prohibiting all without exceptions.
However, the problem is that there is more than just one entry point to the Pandavkada Waterfalls. A minimum of two other trails lead up to the falls, one from the Owe Camp hills area and another from the Driving Range area, though a lot more tedious.
The police do the rounds of both the entry points – Gurudwara and Owe, but there remains ample time to sneak in during the early hours, before 10 am and sometimes even during the afternoons.
On top of that, there are no sentries posted on the actual spot of the Kharghar Waterfalls, tempting youngsters to take a long and tricky path through the hillocks, exposing them to even more danger.
The same goes for most of the water bodies in Kharghar that remain unmanned owing to the impossible terrains and the impracticality of the entire exercise of posting sentries at all such sites.
Also read: Owe Hills and Taloja Jail Pond turn into picnic spots
For instance the pond at Taloja Jail, which is also a dangerous spot visitied by children as young as 14.
So while the local police is trying their best to keep people away from the Pandavkada falls, trusting them to act responsibly, there are many who simply have no regard for the authority or even their own safety.
Last Updated on July 3, 2021 by lp@admin