With CM Uddhav Thackeray deciding not to ban firecrackers in the state of Maharashtra, and trusting the people to behave responsibly instead, there may be a surge in covid-19 infections post Diwali, as people have already started bursting crackers.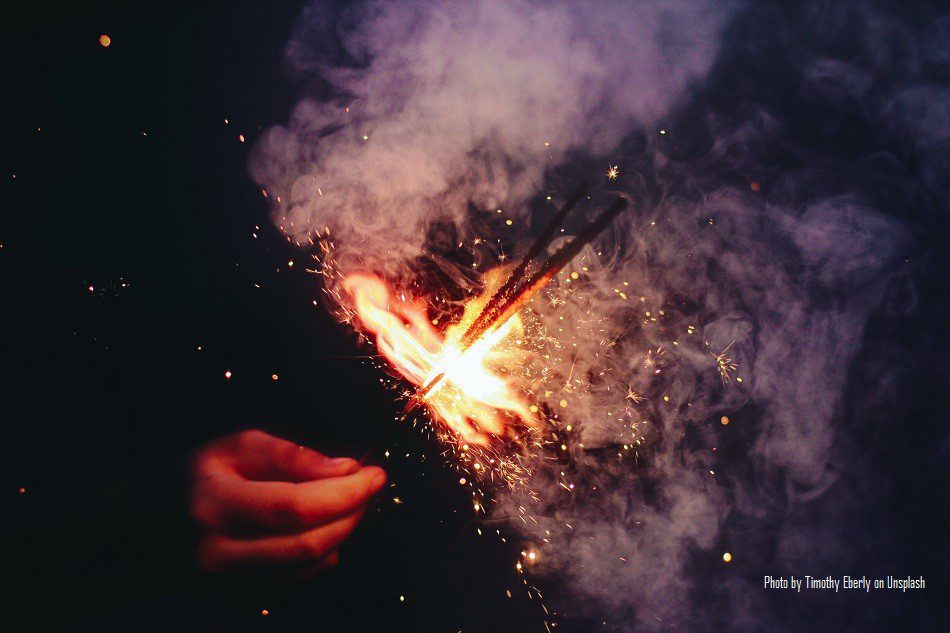 While several states across the country decided that a ban on firecrackers during Diwali celebrations was in the best interest of the people and the country on a whole, Maharashtra has taken a different path. CM Uddhav Thackeray has utmost trust in the people of Maharashtra and has decided to allow them to act responsibly and decide whether or not to buy firecrackers in the first place. He expressed his faith in the people to act responsibly just like they did during the Ganesh Utsav and Navratri Festival.
While it all sounds so inspiring, we would like to mention that covid-19 cases in Maharashtra had surged post Ganesh Utsav celebrations. So letting people have their way during a festival that tends to pollute even during normal times, seems like playing with fire.
Also read: No ban on firecrackers in Maharashtra this Diwali
There has already been a rise in the number of cases this week
On Wednesday, around six lakh covid-19 cases were reported in the Mumbai Metropolitan Region (MMR), and eight bordering civic corporations. Having said that, the MMR regions remains the most affected in the state. Mumbai accounts for half of the newly reported cases.
Mumbai has 44% (2, 66,748) of the cases reported.
The next most affected area in the region are Kalyan-Dombivli, with 55,208 cases.
Navi Mumbai has around 50,000 covid-19 cases.
Also read: Strictly avoid firecrackers this Diwali to stop covid-19 infections from spreading fast
Cases are doubling in Mumbai even before Diwali
Covid-19 cases in Mumbai have already doubled this week from around 500 cases reported on Monday and Tuesday, to more than a 1,000 cases on Wednesday. The BMC credited the rise in cases to the increased testing in the city.
Diwali shopping will increase the number of infections
Some of the areas popular for Diwali shopping in Navi Mumbai are already receiving increased footfalls with people walking shoulder to shoulder at some places. Needless to say what the outcome of such behaviour will be.
People have already starting buying firecrackers and making plans for Diwali celebrations and that sounds alarming.
In the last such big festival, Ganesh Utsav, many people had given social distancing a break and the results were seen in a surge of coronavirus cases in Maharsahtra.
Diwali will make it worse as socializing and use of firecrackers (causing pollution) will increase the chances of the infection spreading fast.
Also read: How to celebrate Diwali safely amid covid-19
People have already been ignoring masks and social distancing
Though some people have been following social distancing norms but the fact is that most of the people in Navi Mumbai have already started ignoring them with the lack of a strict monitoring task force.
It is obvious that there will be increased or complete ignorance of social distancing norms in Navi Mumbai areas during Diwali, like it is happening now, and that will be a recipe for disaster.
Pollution by Diwali firecrackers is very dangerous in covid-19 times
All available studies and researches have been connecting pollution to the growth and spread of coronavirus and the harm it can bring upon recovering or recovered patients. In areas where people will be bursting crackers this Diwali, the chances of the virus spreading further will be increased.
Also read: Diwali 2020 will be the best one ever for pets and stray animals
Firecrackers should have been banned this Diwali for the general good
To be frank, a majority of people we spoke with, were of the opinion that firecrackers should have been banned in Maharashtra. The decision of CM Uddhav Thackeray to trust the people to act responsibly is inspiring and thought provoking, but it would have been better if firecrackers were banned at least this Diwali, given the amount of threat not banning them poses, under prevailing circumstances.
The people just hope that everyone behaves as responsibly as the CM thinks they will!
Happy Firecrackerless-Pollutionless-Diwali!
Last Updated on November 13, 2020 by lp@admin