The Indian government has issued some strict guidelines for reopening of mall across all India states from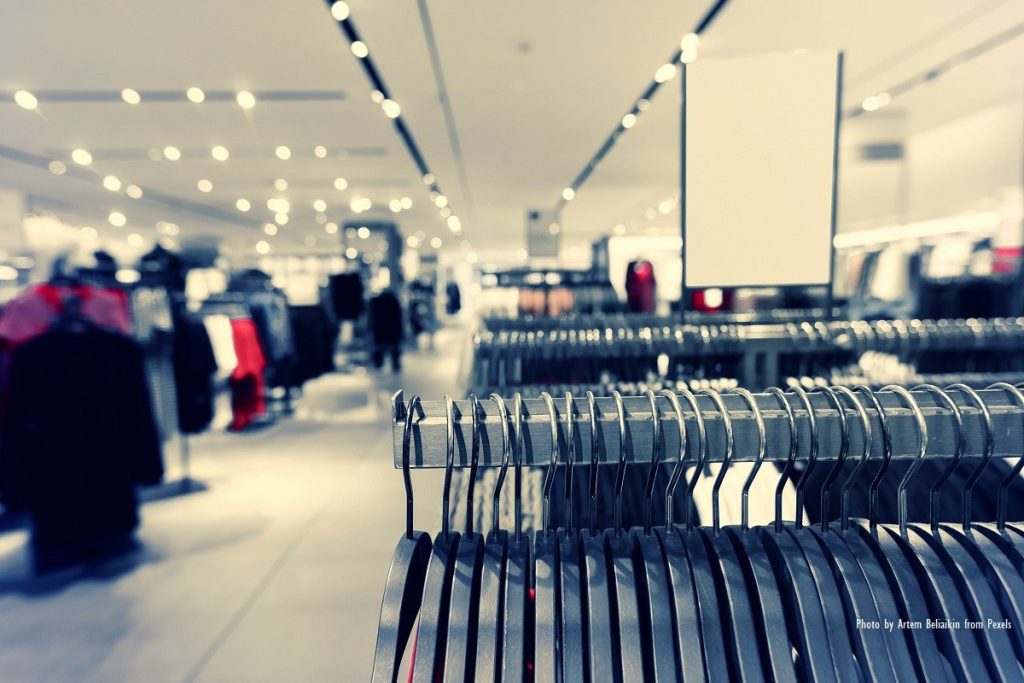 All mall managements across India prepare to reopen their doors after more than 2 months of coronavirus lockdown, the Home Ministry has given strict directives to all to follow the guidelines. On 8th June, 2020, malls across all major cities in the country will reopen after a brief period of closure but with a new standard operation procedures (SOPs) in place.
However, Maharashtra is not fully participating in Unlock 1.0 for being the most affected states in India, barring malls and market complexes among several other places, from reopening.
The guidelines will come into effect from Monday, 8th June, 2020 and all establishments will have to strictly abide by them.
The SOPs/guidelines for reopening of shopping malls:
Thermal scanners and hand sanitisers to be placed at entrances of malls
Customers/visitors not showing any symptoms (asymptomatic) should be allowed
No entry to workers/customers/visitors without face cover/masks
Face covers/masks to be worn at all times inside malls
Prominent display of Covid-19 preventive measures through posters/standees/AV media
Staggered entry to visitors whenever possible.
Adequate manpower to ensure social distancing norms
High risk employees i.e. old people, pregnant women, sick people should take extra precautions and not be exposed to front-line work putting them in direct contact with the public. Mall management to facilitate work from home if feasible
Crowds to be properly managed in parking lots and outside the premises and social distancing norms should be followed at all times
Staff handling valet parking, wherever available, should wear face covers/ masks and gloves. The steering, door handles, keys, etc. of all vehicles should properly disinfected
All shops, stalls, cafeteria etc., inside the mall or outside should follow social distancing norms without fail
Queues should have specific markings to maintain social distancing throughout the premises
If possible, there should be separate entries and exits for visitors, workers and goods/supplies
Home delivery staff should be screened thermally by the shopping mall authorities prior to sending them for delivering products/food
All supplies, inventories and goods in the shopping mall should be handled with the required precaution and proper queue management and disinfection should be carried out
A minimum distance of 6 feet should be maintained for entry queues and inside the shopping mall as much as possible
The least possible numbers of customers should be allowed inside shops to maintain physical distancing norms
Seating arrangements wherever available, should be made as per social distancing norms
The least possible number of people to be allowed into the elevators while maintaining social distancing norms at all times
Escalators to be used with people standing on alternate steps
The air-conditioning/ventilation should be as per the guidelines of CPWD that directs that the temperature setting of all air conditioning devices should be in the range of 24-30 degree Celcius and the relative humidity should be in between 40% and 70%. There should be proper ventilation and the intake of fresh air should be as much as possible
All larger gatherings and congregations shall remain prohibited
The premises should be frequently and effectively sanitized especially lavatories, drinking and hand washing stations/areas
All frequently touched surfaces like door knobs, elevator buttons, hand rails, benches, washroom fixtures, etc. in common areas, inside shops, elevators, escalators etc. should be cleaning and disinfected regularly using 1% sodium hypochlorite
Face covers / masks / gloves left over by visitors and/or employees should be disposed properly
All washrooms should be cleaned properly at regular intervals
SOPs/Guidelines for food-courts in malls:
Crowds and queues to be managed adequately maintaining proper social distancing norms
Only a maximum of 50% capacity to be filled in
The staff / waiters at all food courts should wear masks and hand gloves while also taking other required precautionary measures
All seating arrangements should be made as per social distancing norms, keeping adequate distance between patrons
As much as possible, contactless mode of ordering and digital mode of payment (e-wallets) should be encouraged
All tables should be sanitised once a customer leaves
The kitchen staff should maintain proper hygiene and follow all social distancing norms
All gaming arcades to remain closed
All children play areas to remain closed
All cinema halls inside shopping malls will remain closed
In case a suspected or confirmed case is found in the premises:
The ill person should be kept in isolation in a separate room or area, away from others
The ill person to be provided with a mask/face cover till the doctor arrives for examination
The nearest medical facility (hospital/clinic) should be informed immediately the state or district helpline to be called
The designated public health authority (district RRT/treating physician) will conduct a proper risk assessment to pave way for further action to be initiated regarding management of the case, all contacts and disinfection plan
The premises to be disinfected in case the person is found to be positive
Also read: SOPs for reopening of restaurants from 8th June in India
Also read: Maharashtra's 'Mission Begin Again': What's allowed and what's not
Also Read: Lockdown 5.0 or Rather Unlock 1.0: India decides to unlock with an economic focus
Also Read: Will it be safe to open schools in India amid growing coronavirus cases?
Also Read: Reopening schools and colleges in India: NCERT and UGC drafting guidelines
Also read: SOPs for reopening of Temples, Masjids, Churches and other Places of Worship
Last Updated on June 7, 2020 by lp@admin