Families have been crowding the hills at Owe, and children as young as 14, can be seen frolicking dangerously in the Taloja Jail pond.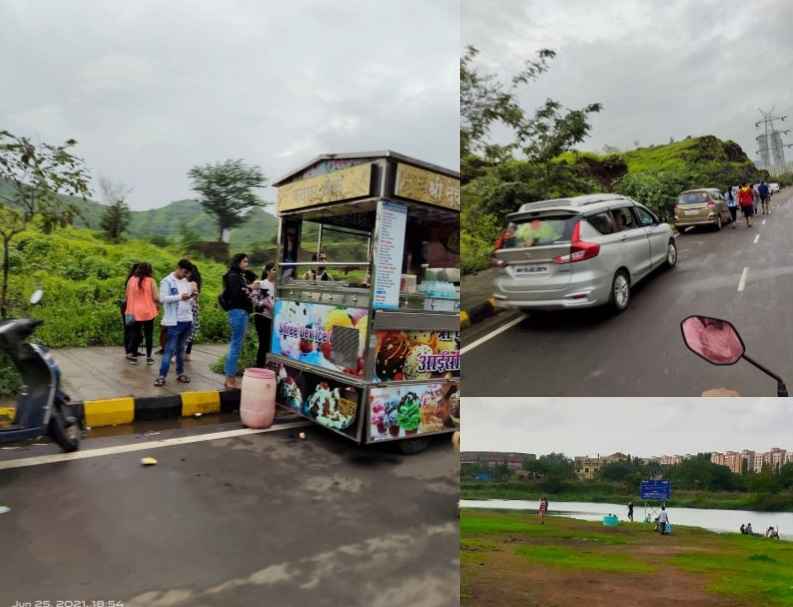 Kharghar / Navi Mumbai / Panvel: As the Kharghar police and forest department have been continuously requesting people not to visit the Pandavkada Waterfalls, for the many dangers posed, people have been seeking other options to have some good time with their families and friends, this monsoon.
As a result, the Owe Hills and Taloja Jail Pond have turned into picnic spots for all who can travel, even from outside Kharghar.
In the last couple of days, there has been a spurt in the number of frolickers, old and young alike, converging at the Owe hills, which is a popular trek for locals, and the pond near Taloja jail.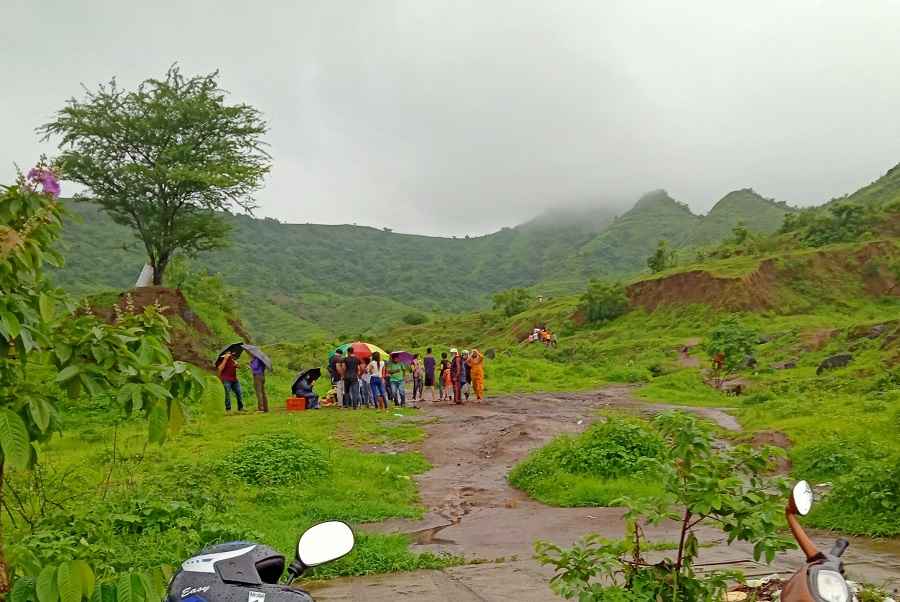 Many cars and motorbikes can be seen lined up right from the juncture of Owe Camp till the pond at Taloja Jail.
Also read: Don't visit Pandavkada falls: Kharghar police warns monsoon revellers
Families, young couples and children can be seen have a good time in their own ways around the Taloja Jail Pond.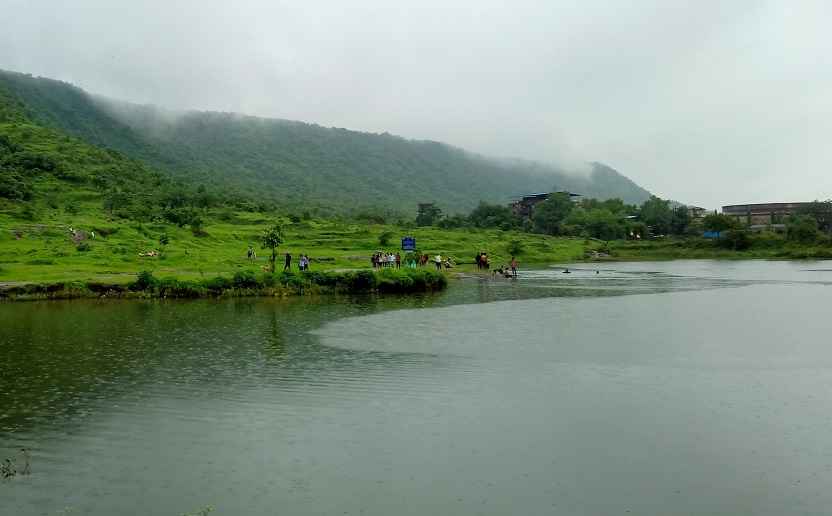 Surprisingly, many of the picnickers are not even locals, but those driving in from nearby places like Mumbra, Govandi, Panvel and other such places.
There is one mobile stall selling ice-cream and faludas, another selling vada pav, and one selling corns (bhuttas).
Surprisingly, no police official can be seen doing the rounds of these places most of the times.
Watch: Taloja Jail Pond, Kharghar, turns into a monsoon picnic spot!
Also read: Youngsters visiting Pandavkada waterfalls despite ban and section 144 in effect
However, for the good part, at least the people have been keeping safe distance between them and others, although most of them have been completely avoiding wearing masks.
The Owe Dam is yet another such spot, remotely located, and frequently visited by youngsters.
While the idea of having a good time in nature is not a bad one, there has to be some sense of responsibility while you are at it.
Last Updated on July 18, 2021 by lp@admin