Nestled between hills, the Owe Dam, a small structure built on the Owe Lake, is a majestic natural setting for nature lovers who seek serene environments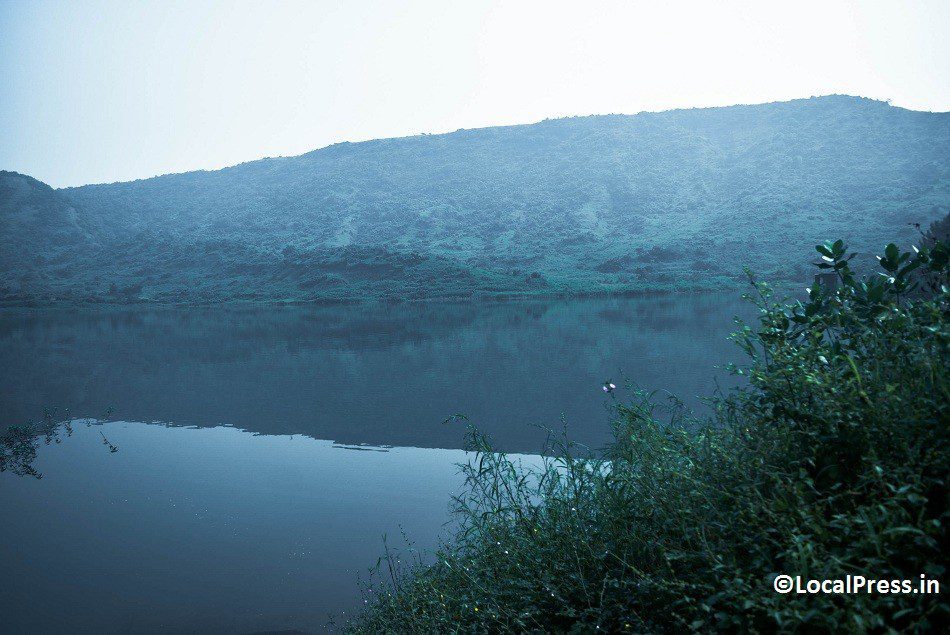 Place: Owe Dam
Locations: Owe Village Forest Area, Kharghar
City: Navi Mumbai
District: Raigad
Taluka: Panvel
Administrative authority: Panvel City Municipal Corporation
Address: Owe Camp, Owe Village Forest Area, Kharghar, Navi Mumbai, Maharashtra 410210
Accessibility: The Owe Dam is officially off limits for revellers owing to the risks involved during the monsoons.
Owe Dam is located in the forest area of Owe Village (also Owe Camp) in Kharghar, Navi Mumbai. It is unofficially one of the best picnic locations in Kharghar, though in an isolated spot nestled between the Kharghar Hills and Owe Hills.
For those who are unaware and have heard the name "Owe" for the first time; Owe is a village in Owe Camp area, Kharghar, Navi Mumbai.
The Owe Dam lies in the interiors, towards the forest area of Kharghar (Owe) Hills near Gholwadi village, and is constructed on a holding point or Owe lake, as people call it, which is located right in the centre of the hills that cover the water body like a fence.
For first timers, the Owe Dam is not a huge dam or an exploited picnic spot like Pandavkada (Kharghar) Waterfalls (which is prohibited) or the driving range waterfalls (which is highly crowded and exploited).
The aloofness and calmness of the Owe Dam area makes it the best of the lot and it is the ideal choice for those who like to enjoy the company of nature alone, and not amid reckless and unconcerned frolickers.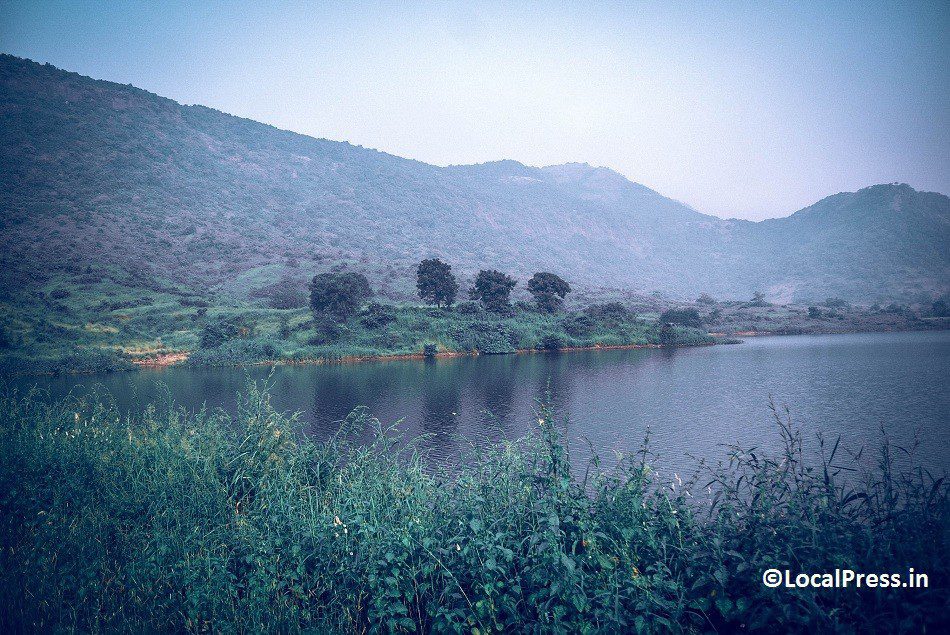 The best thing is that Owe Dam is located in an isolated spot and hence spared of the exploits of irresponsible and unconcerned people who only know to make merry and create filth wherever they go.
What makes the Owe Dam area special are the green hills that surround the Owe Lake, the silence, the fields around, the pristine water and the complete absence of exhausting city life.
The calmness that you will find at the Owe Dam, sitting alone or in the company of your friends, simply gazing at the horizon, the water or the hills, will give you more positivity than visiting a pub and socializing in chaotic and mind it, expensive settings.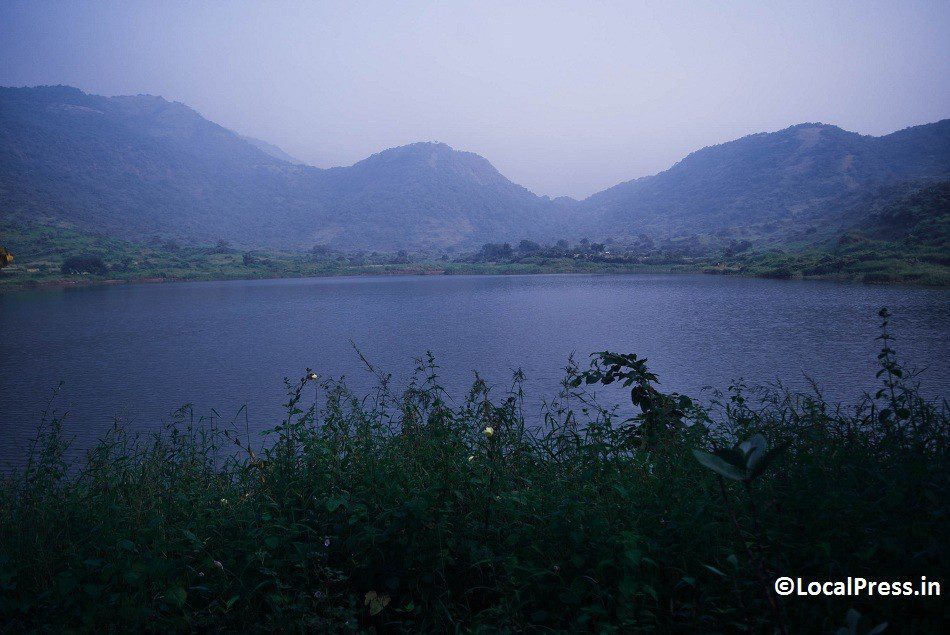 For those who would like to have a glimpse of village life – dainty huts, cattle, bullocks carts, food being cooked on the choolah and children actually playing around with actual play materials (and not mobile phones) – slower your pace and absorb all the vibes of a village life that you can, in your short visit.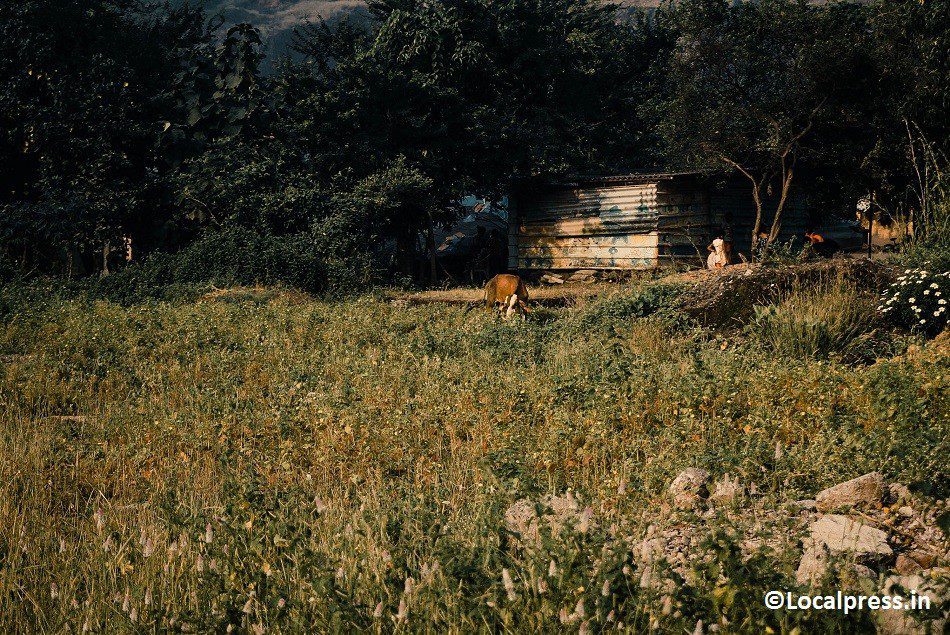 Best time to visit Owe Dam:
Monsoons is the best time to visit Owe Dam although it is a great place throughout the year. However, it is for people who like to sit calmly by the waters in a serene environment.
Things to do at Owe Dam, Kharghar: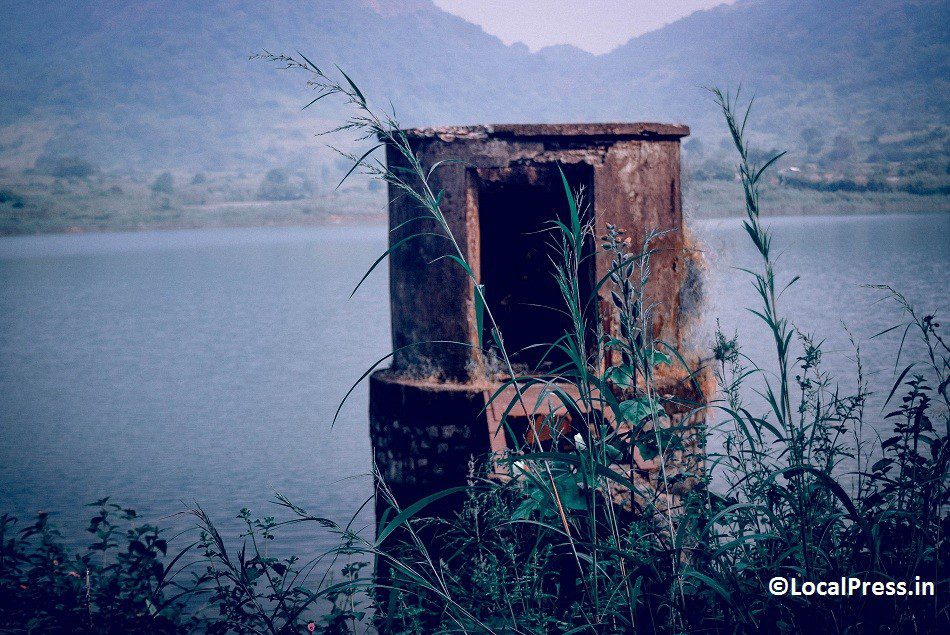 Well, Owe Dam is on a lake which is calm and serene. So you can sit down and simply ponder over things while watching the calm water body.
The serene, pollution free environment of the Owe Dam area (as compared to other parts of Kharghar, especially sectors 34, 35, 35 till the Taloja area, which are polluted owing to the pollution by factories in the Taloja MIDC) makes it an ideal location to indulge in some yoga or meditation routine.
Having a small picnic of sorts, with family or friends, which involves snacks and treats can also be a great thing to do (provided you don't litter around).
For those who like to simply jump and splash in water, the Owe Dam is a safe water body unless you act irresponsibly.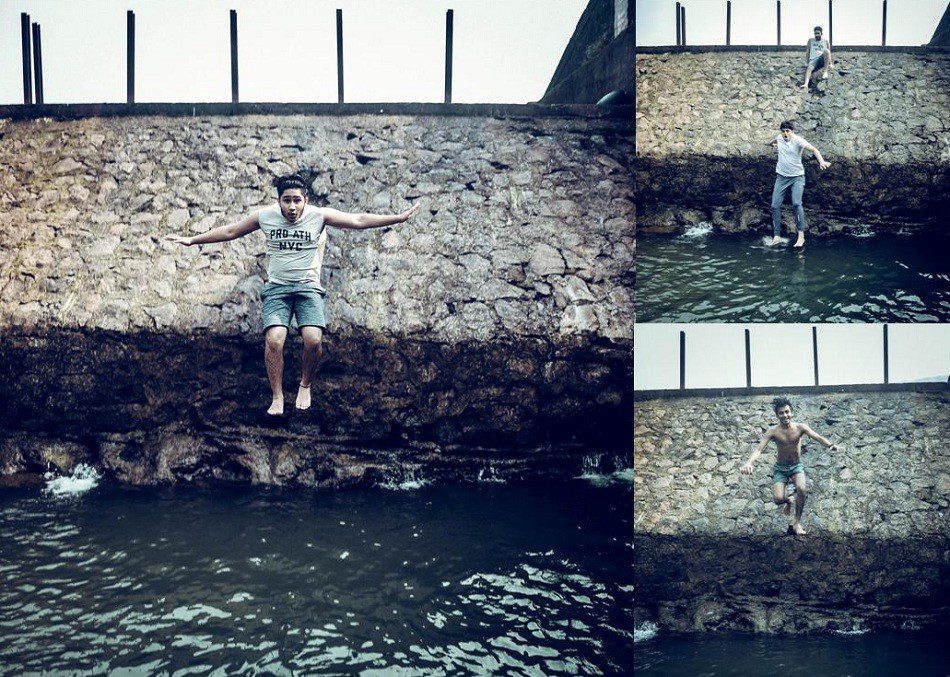 Every now and then cyclists from all around Navi Mumbai pedal their way to Kharghar and to the Owe Dam to have some quiet early morning moments.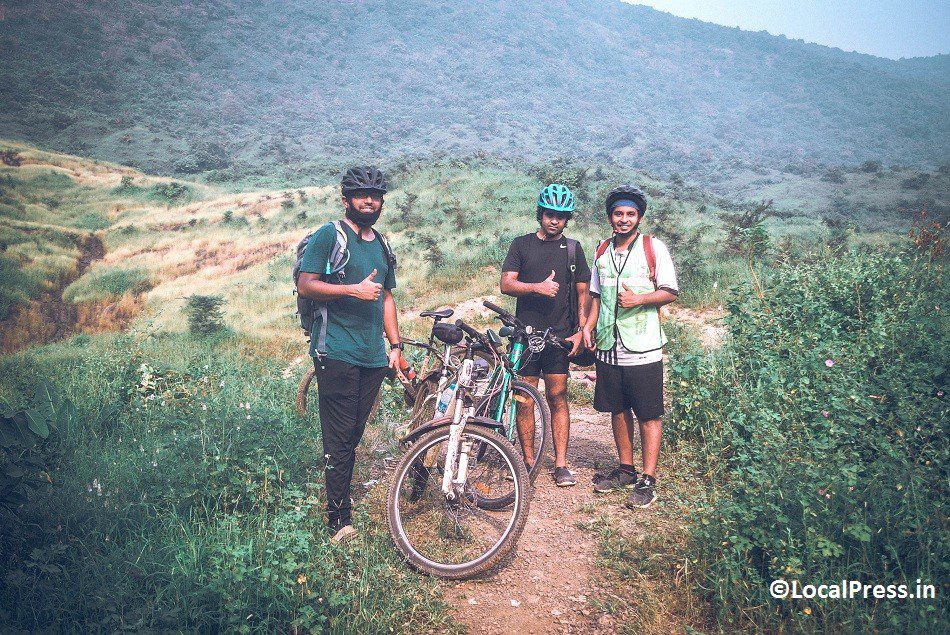 The Owe Dam has a small structure that stands out as a pump house or a small lighthouse (as some people call it). It is a great location for photography and you can shoot nature photos, pre-wedding or portfolios.
How to reach Owe Dam: Best mode of transportation
You can reach Owe Dam, Kharghar, by Train, Bus, Four/Two Wheeler, Cycle or on Foot/Walking
Train: The Kharghar Railway station is the nearest railway station to reach Owe Dam. From Kharghar station you can take an auto or a sharing ride (ask for a tam tam). You can also take a bus to reach Owe.
Bus: There are multiple buses that start from the Kharghar Railway station that run on the Kharghar station-Taloja bus route that passes along the Owe Village bus stop, which is at a 15 minute walk from the Owe Dam.
Four Wheeler and Two Wheeler: From Utsav Chowk, drive all along the Raintree Marg, past TATA Hospital. From Taloja, drive all the way towards the TATA Hospital and take a right turn at the crossroads before the hospital.
Cycle: Cyclists can pedal all the way to Owe Dam and trust us, cycling to the dam would be a great experience as it is easy to manage and ride along the tricky path that leads to the dam. Rent a Yulu Bike/Cycle and enjoy the ride to the dam.
Walking: This one is the best mode for locals and even visitors to enjoy the adventurous walk to the Owe Dam.
Directions (Google maps) to reach Owe Dam, Kharghar
For first time visitors to Owe Dam
Allroads that leads to Owe Dam are wide and smooth till the Owe bus stop. Once there, you will be greeted by muddy tracks leading up to the Owe Camp (Village) and Hills area. So, wear light and comfortable attires and carry water bottles too. And yes, you will have to ignore the ugly quarry that is hard to miss – simply ignore it or you will find yourself cursing the administration that is slowly eating up the hills like termites.
Watch a short video on Owe Lake / Dam
Advice for couples and girls visiting Owe Dam
Though Owe Dam is safe for girls and couples who wish to steal some private moments in the area, it would be advisable not to visit during odd hours or alone, if possible. You never know. If nothing else, you can get into a tricky situation if you meet with an untoward incident, like slipping and falling down or some health issue. Take along a friend or a couple of friends.
P.S. While you will enjoy the scenery at the Owe Dam, make sure that you don't leave behind your footprints (bottles, wrappers and all that filth). Nobody is obliged to clean off your filth – you bring it, you take it back or else don't visit such places! Thanks!
Frequently Asked Questions (FAQs) about Owe Dam
Q: What is Owe Dam – an actual dam or a lake?
A: The Owe Dam is a small man-made dam, or water reservoir, located in the Owe Hills area in Kharghar.
Q: Can visitors visit the Owe Dam?
A: Officially, it is off limits owing to the uneven terrain and risks involved during the rains. However, picnickers and revellers gain entry one way of another despite warnings from officials not to visit the dam.
Q. Is Owe Dam open throughout the year?
A. The Owe Dam is located in an open terrain and unmanned throughout the year. However, local officials and police guard the entrances to the dam during the monsoons when it starts overflowing due to rainwater.
Q. Is there an entry fee for Owe Dam?
A. There is no entry fee for Owe Dam as it is not an official picnic spot at all and there is no local body handling it officially.
Q. Is Owe Dam a tourist spot?
A. No, the Owe Dam is not a tourist spot but because it gets filled during the rainy season and is located in a serene environment and accessible to people, it has turned into a picnic spot.
Q. Are there any water sports or recreational activities at the Owe Dam?
A. The Owe Dam is just a local dam with hills around where people hike, have picnics, host walks, jog around, watch nature and do other such related activities. There is no official sport or recreational activity happening around at the spot.
Q: Can we swim in the Owe Dam or engage in other water activities?
A: Well, even though people go for a swim at the Owe Dam, it is officially prohibited and the local authority and police carry out random checks to send revellers away.
Q: Are there any fines or penalties on visiting Owe Dam?
A: Visiting Owe Dam is officially prohibited and carries a fine of a minimum of Rs 500 if caught visiting the dam during the monsoons.
Following are some wonderful articles on Owe Dam written by some nature explorers:
Owe Dam, Kharghar: The Beauty and the Beasts
Discovering Owe Dam at Kharghar
Our readers are welcome to give suggestions on Owe Dam or other such places of interest in Kharghar or other nodes of Navi Mumbai 🙂
Last Updated on July 5, 2023 by lp@admin