Indore topped the 'Municipal Performance Index', under the "million-plus population" category, and New Delhi MC topped in the "less than million population" category.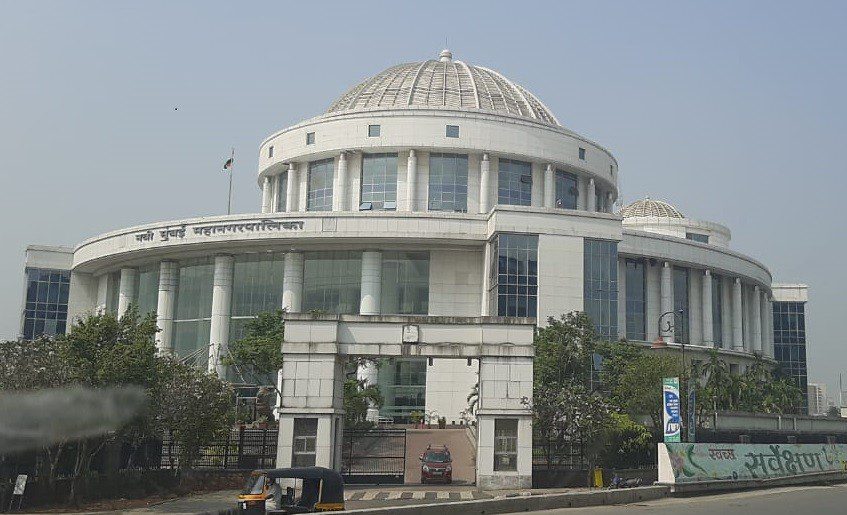 The Navi Mumbai Municipal Corporation (NMMC) could not make it into the first ten municipalities in the Municipal Performance Index (MPI) 2020, revealed on Thursday, 4 March, 2021, by Hardeep Singh Puri, Minister of State (Independent charge), Housing and Urban Affairs.
Navi Mumbai ranked 11th with an overall score of 50.74.
Indore turned out to be the winner in the MPI index in the "million-plus" population category with an overall score of 66.08.
New Delhi Municipal Corporation (NDMC) won in the "less than million" population category with an overall score of 52.92.
Surprisingly, Navi Mumbai also slipped down to 6th Rank in the Ease of Living Index (EoLI) 2020, compared to it's earlier top ranking of 2 in 2018.
Also Read: Navi Mumbai demoted to '6th most livable city' in Ease of Living Index 2020
Given the fact that the MPI evaluates municipalities on the base of five verticals – Services, Finance, Policy, Technology and Governance, it becomes imperative to identify the lacking in any or all of these that has kept a dynamic municipal corporation such as NMMC, from making it to the top ten municipalities in the MPI 2020.
NMMC's score in Municipal Performance Index 2020
Municipal performance (Overall) – 50.74
Services – 63.85
Finance – 62.39
Technology – 25.05
Planning – 37.12
Governance – 48.88
List of Top 10 Municipal Corporations in Municipal Performance Index (MPI) 2020
Municipal Performance Index 2020 – Million-Plus Population Category Winners
Indore
Surat
Bhopal
Pimpri Chinchwad
Pune
Ahmedabad
Raipur
Greater Mumbai
Visakhapatnam
Vadodara
Municipal Performance Index 2020 – Population Less than Million Category Winners
New Delhi MC
Tirupati
Gandhinagar
Karnal
Salem
Tiruppur
Bilaspur
Udaipur
Jhansi
Tirunelveli
Also Read: Navi Mumbai 5th in Citizen Perception Survey (CPS) 2020, with 82.40 percent
This is a gray area for Navi Mumbai, which has been riding high on hopes of winning a coveted "number 1" spot in the Swachh Survekshan 2021.
Is NMMC not taking the EoLI as seriously as it has been taking the Swachh Survekshan?
Readers sould know that the EoLI and MPI evaluates cities for more specifics than the Swachh Survekshan, and fairing poorly in them could be indicative of major shortcomings in the overall administration. The Citizen Perception Survey (CPS) further explains the overall living experience of citizens in their respective cities and carries equal weightage.
For readers:
The Municipal Performance Index 2020 (MPI) – Salient Features & Verticals Covered
The Municipal Performance Index (MPI) is an endeavour to assess and analyse the performance of Indian municipalities based on their individual functionalities. The responsibilities of municipal corporations span across a range of verticals like provision of basic pubic services, urban planning and many more complex domains.
The MPI gives an in-depth understanding of the functionalities, extent of development and capabilities of municipalities in the country. The index helps citizens understand their local government administration in a better way, which further helps builds transparency and trust among key stakeholders.
The framework of MPI covers 20 varied sectors – Education, Health, Water & Wastewater, SWM & Sanitation, Registration & Permits, Infrastructure, Revenue Management, Expenditure Management, Fiscal Responsibility, Fiscal Decentralisation, Digital Governance, Digital Access, Digital Literacy, Plan Preparation, Plan Implementation, Plan Enforcement, Transparency & Accountability, Human Resource, Participation and Effectiveness.
NMMC officials were unavailable for comment.
(Numbers and Rankings Sourced From: Pib.gov.in)
Last Updated on March 10, 2021 by lp@admin