The list contains names of schools located in Belapur and Nerul among other nodes.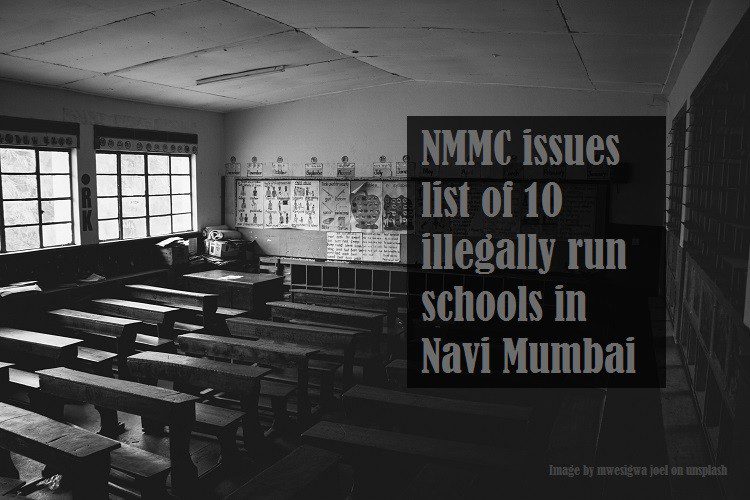 Navi Mumbai: The Navi Mumbai Municipal Corporation (NMMC) recently issued a list of 10 primary schools that are being illegally run in Navi Mumbai. The corporation states that these schools have not obtained the approval of the state government and hence are illegal in all sense.
The NMMC has made an appeal to parents not to admit their children in these schools and at the same time, asked parents of existing students to withdraw them at the earliest.
Surprisingly, these 10 schools do not seem to have any approval from either the local body or the state government.
The NMMC has communicated with these schools make them aware of their decision to shut them down for good. They have also directed them not to take in any students for the current academic year.
Abhijit Bangar, NMMC Commissioner, informed that parents had been advised to withdraw their children and get them admitted to government authorized schools in their respective localities at the earliest.
He also said that the parents should act quickly so that they didn't end up spoiling a year of education.
Surprisingly, all the 10 illegally run schools are English medium schools.
Following is the list of illegally run schools in Navi Mumai – 2021
1) Al Momina School, Belapur
2) Ikra International School, Nerul
3) The Orchid International School, Nerul
4) Navi Mumbai Christian English School, Turbhe
5) Rose Buds School, Turbhe
6) Saraswati Vidya Niketan School, Ghansoli
7) Orchid World Primary School, Ghansoli
8) Emphasis English School, Ghansoli
9) Blossom School, Ghansoli
10) Ilim English School, Rabale
Last Updated on March 13, 2021 by lp@admin