The drive was conducted in association with Environment Life, as part of the activities planned for Swachh Survekshan 2022.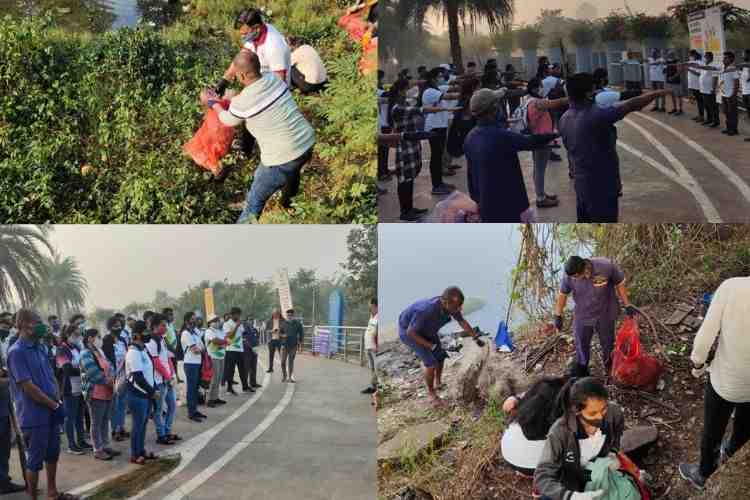 Nerul / Navi Mumbai: The Navi Mumbai Municipal Corporation (NMMC) participated in a cleanliness drive at the Jewel of Navi Mumbai, sector 28, Nerul, on 26th December 2021. The drive was the 71st such cleanup drive by city based ngo Environment Life, and was sort of included in many activities planned to be carried out under the Swachh Survekshan 2022 edition.
There was huge participation of the NSS units of Environment Life and Tilak Engineering College.
The drive was taken forward by Asst. Commissioner of NMMC, Belapur ward, Mitali Sacheti, along with the Chief Sanitation Officer, cleanliness workers and local residents.
All present had taken an oath to strive for "Majhi Vasundhara" and a ban on use of plastic in the city.
They also swore to strive for the cleanliness of the city and contribute in every possible manner.
During the drive, the volunteers swept clean the entire stretch of the Jewel of Navi Mumbai, collecting a lot of plastic and other waste materials.
Last Updated on December 28, 2021 by lp@admin