The Belapur-Pendhar metro route will be thrown open at 3 PM, without any formal inaugural event and any VIP attendance.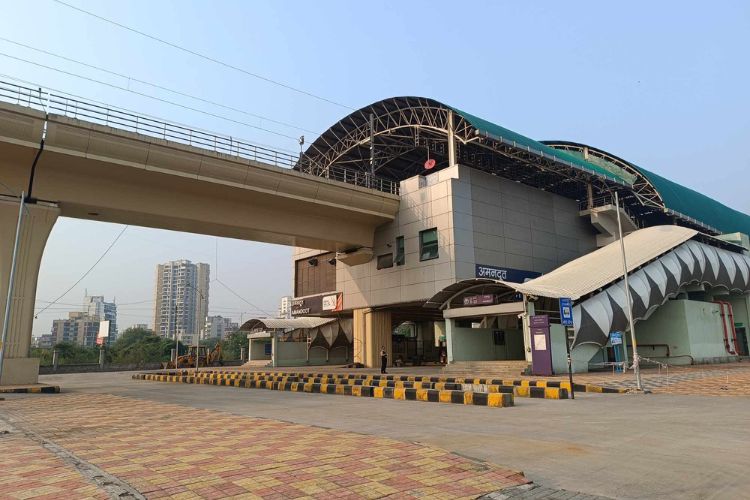 CM Eknath Shinde has finally brought good news to the people of Navi Mumbai by directing the City and Industrial Corporation (CIDCO) to throw open Navi Mumbai Metro Line 1 (Belapur to Pendhar) from Friday, 17 November 2023.
Surprisingly though, there wont be any grand inaugural event or even the presence of VIPs that is customary for such events. The people are happy nonetheless!
In a press release earlier today, CIDCO informed that services on Navi Mumbai Metro Line 1, between Belapur and Pendhar, would commence on 17 November 2023. Being the first day, the first ever metro would be officially flagged off at 3.00 PM and the last one at 10.00 PM. From Saturday, 18th November, services would commence at 6 AM from both the Belapur Terminal and Pendhar metro station. The last metro would leave at 10 PM from both metro stations. The trains will run at a 15-minute frequency.
The ticket fare for the Navi Mumbai Metro is as follows:
0 to 2 KM – Rs. 10, 2 to 4 KM – Rs. 15, 4 to 6 KM – Rs. 20, 6 to 8 KM – Rs. 25, 8 to 10 KM – Rs. 30, & Rs. 40 beyond 10 KM.
Residents of Navi Mumbai are excited to board their firt ever metro in the city and look forward to the smooth functioning of the service.
Last Updated on November 17, 2023 by lp@admin