The city has been lashed by heavy rains since the last two days, turning the atmosphere pleasant and providing residents with a reason to feel happy about.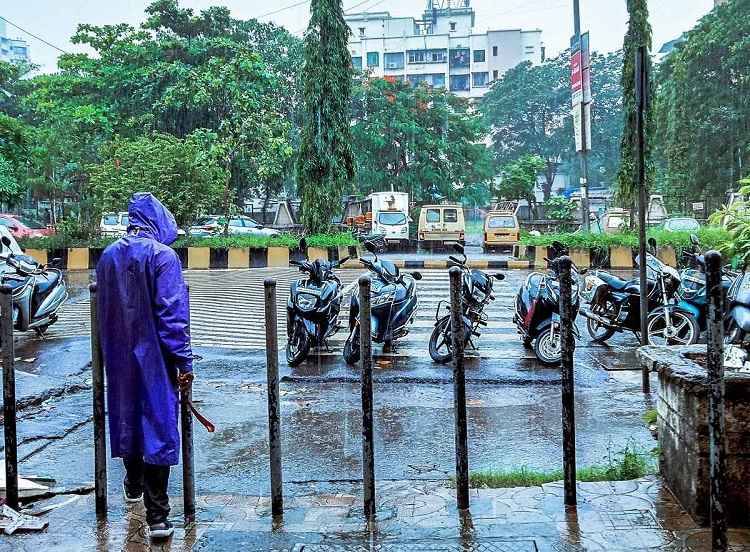 Navi Mumbai: It has been raining continuously since the last two days in Navi Mumbai, turning the city into a wet bowl of sorts. However, residents are ecstatic as they are making the best use of the pleasant atmosphere that the monsoons have brought upon them.
The Navi Mumbai Municipal Corporation (NMMC) informed that the city received rain between an average of 32.08 mm and 32.50 mm, in the last 24 hours (Friday to Saturday morning), with the minimum amount of rain of 20.00 mm and maximum of 46.70 mm.
Watch: Navi Mumbai drenched: Lashed by heavy rains
All the water bodies in Navi Mumbai, like waterfalls, lakes, ponds and dams have been overflowing.
Except for some low lying areas in Navi Mumbai, there have not been any reports of water logging.
In Kharghar, the Pandavkada Waterfalls, Driving Range Waterfalls, Taloja Jail Pond and Owe Dam have been overflowing, much to the the delight of monsoon revellers who have been sneaking in without permission.
These places have transformed into Kharghar's monsoon picnic spots, even as the Kharghar Police has been urging them not to do so.
So, whether allowed or not, residents of Navi Mumbai have been having a good time in the pleasant weather, with many going out for short strolls, hiking, picnics at ponds, lakes and waterfalls, even though the administration has been urging them not to take unnecessary risks.
The rains continued to fall on Saturday night, with heavy rains in areas like Kharghar and Panvel.
P.S. (Sunday did not see much rain till the time (11:35) this news write-up was published.)
Last Updated on July 18, 2021 by lp@admin