The actress will be making an appearance on the first day of BANM's mega property exhibition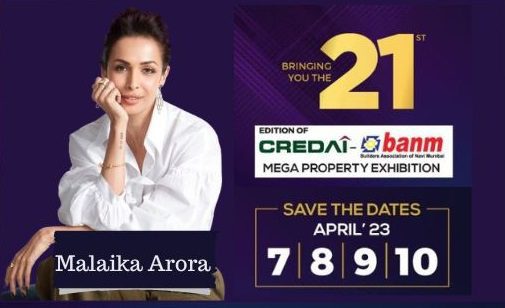 The Confederation of Real Estate Developers' Associations of India (CREDAI) and Builders' Association of Navi Mumbai (BANM) has roped in popular actress Maliaka Arora to host their 21st Mega Property Exhibition to be held at the CIDCO exhibition centre at Vashi.
Malaika will apparently be making a visit on the first day of the four-day event that will be held from 7-10 April, 2023.
The CREDAI-BANM 21st Mega Property Exhibition will be showcasing more that 100 developers and over 500 properties from Navi Mumbai and other developing areas around the city.
BANM is proudly promoting the hashtag #AllUnderOneRoof which forms the essence of the theme of the exhibition this year.
Last Updated on May 7, 2023 by lp@admin