The world gets together to discuss and celebrate the youth and ways to empower them to create a sustainable better future for all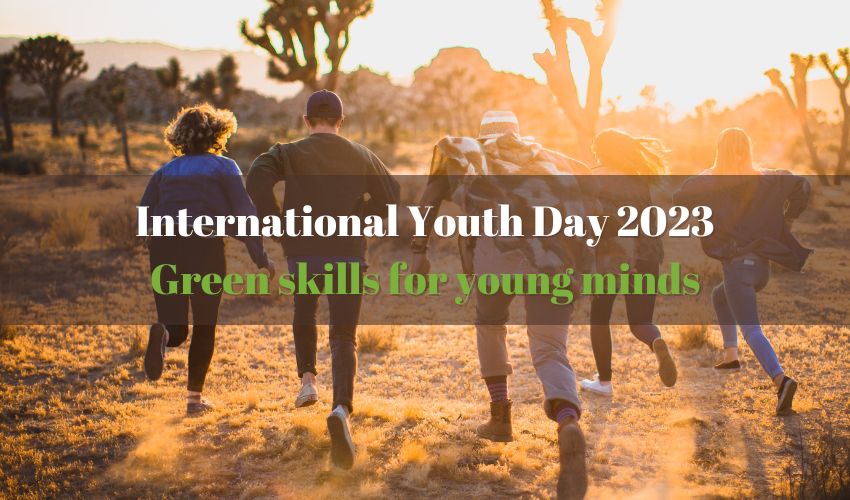 The International Youth Day, which is observed annually on 12 August, holds a rather rich history dating back to the year 1965 when the UN General Assembly began considering and prioritizing the notion of youth empowerment. The United Nations General Assembly (UNGA), endorsed the recommendation made by the World Conference of Ministers Responsible for Youth on 17 December 1999, and established the World Youth Day. In the following year, on 12 August 2000, the first ever youth day was celebrated.
Significance of the International Youth Day 2023
The International Youth Day recognises and appreciates contributions made by the youth to society, highlighting the active involvement of the youth in social causes. It also talks about their commitment and efforts to develop the communities they live in. The challenges faced by the young, like poverty and illiteracy are also discussed. Though all of this it calls for immediate action for the well-being of the youth.
Theme for the International Youth Day 2023
The theme of the International Youth Day this year is titled 'Green Skills for Youth: Towards a Sustainable World', in a bid to leverage the dire need to empower young minds with the required knowledge and abilities to advocate and lead environmental causes successfully. It is named so in a bid to ignite young minds to create an environment-friendly and sustainable future for all.
The theme is derived from the broader goal of the United Nations for sustainable development which also includes the involvement of the youth in creating an eco-conscious world.
How is the International Youth Day 2023 being celebrated
Today, on 12 August 2023, various events, seminars and workshops are being conducted globally to start a dialogue with the youth of the world and learn about their approach towards global issues, social change and sustainable development. Institutions will also be celebrating the many accomplishments of the youth in their respective areas.
Last Updated on August 12, 2023 by lp@admin