The road, which runs from sectors 35 towards sectors 20, 21 etc. in Kharghar, is just one of the many such spots in the node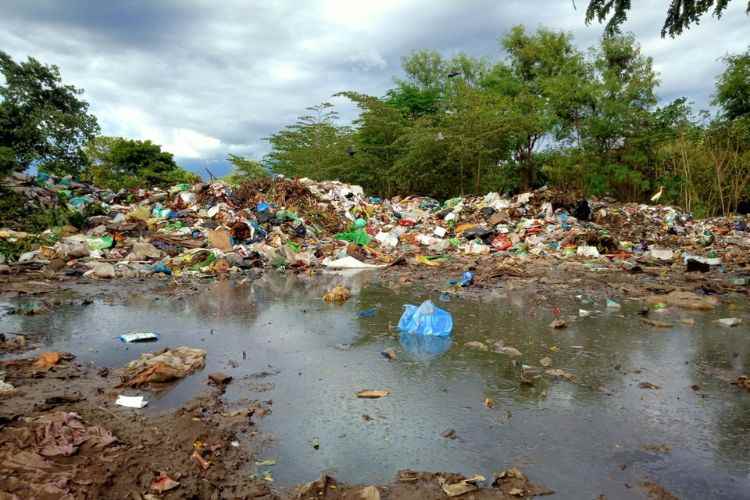 Kharghar / Panvel / Navi Mumbai: Residents, especially motorists, driving towards, or from Jal Vayu Vihar, to sector 35, Kharghar, are greeted by an ever existing foul smell emanating from a dump of grabage that lays bare for all to admire. To be frank, this is one of the most smelly, or rather stinking, and filthiest spots in Kharghar.
There spot is to the left of the main road, right before the plant nursery in the corner, where it turns. It is the road that meets the "I Love Kharghar" mural circle.
The dumping is not new, and many have grown accustomed to the sight. However, ever since it started raining, the scene has grown filthier and smellier.
Suraj Singh, a resident of sector 20, says, "This spot has become a permanent dump-yard and always filthy. Now, it has become filthier as the rain water has started accumulating with the garbage and waste materials. The smell is so foul and strong that you can identify it from a long distance."
The foul smell is not the only problem, but the flies buzzing around are also a matter of concern.
Dinesh Patel, a resident of sector 21, says, "This spot is a filthy and smelly fly zone, potential enough to spread diseases in the neighbourhood. Luckily it is a bit isolated but flies can fly, right?"
During the evening, the road is buzzing with walkers and joggers and they are just not liking the fact that their quota of fresh air has compromised.
Arvind Gupta, a daily evening walker, shares, "Every evening I walk from Jal Vayu to the open ground near sector 35 and back. However, when I walk past that spot I just can't bear that stinking smell at all. This is so pathetic. Dumping right in public view without any hindrance from the administration. That shows the unconcern of the sweepers and all who are responsible for the dump."
Surprisingly, this is just one of such spots in Kharghar that are being used for the purpose of dumping garbage, with one a little further from this spot.
Last Updated on June 26, 2022 by lp@admin