Locals say it could be the start of the 'dry-grass-burning incidents' that happen from time to time in Kharghar.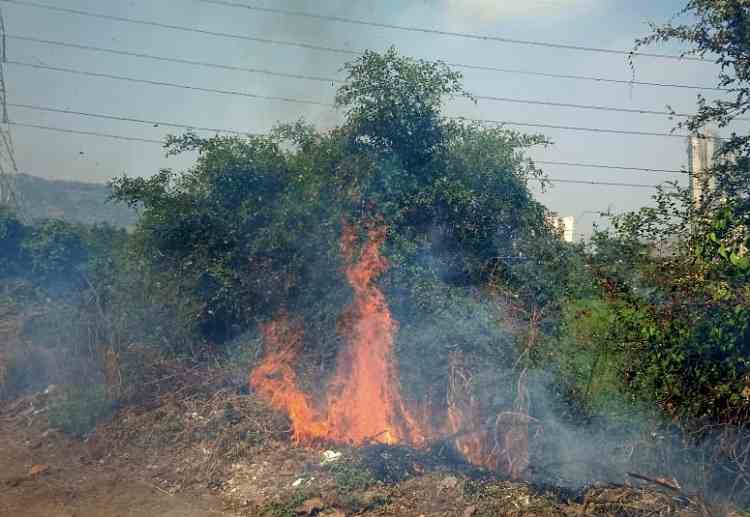 Kharghar / Panvel / Navi Mumbai: On Tuesday, 11th January 2022, a small patch of dried grass was set on fire in sector 35 in Kharghar. The spot was located along the vacant ground near the Kutuk bandhan Ganesh Ghat (pond) near sector 35.
Though the fire scorched a good amount of dry grass without spreading further, it did partially burn some small plants there.
Many would say that no real harm was done, but some believe, this could be the start of the dry-grass- burning incidents in Kharghar.
Affan Baig, a Kharghar resident, who was present at the time the incident, shared, "Every year we get to see incidents where dry grass gets burnt in some spots in Kharghar, especially over the hills, doing more damage than good. Today's incident was a small incident but you never know; more could be coming along."
As there was no information on who the culprit was, it can only be argued that it could have been miscreants or in the worst case scenario sweepers getting rid of the dry grass, which seems unlikely for now.
Surprisingly, many such small incidents of burning of dry grass are taken lightly until a large scale incident occurs, and then begins the blame game.
Watch Video – Dry grass set on fire in Kharghar sector 35
Last Updated on January 11, 2022 by lp@admin