Citizens were found lost in festive revelling despite the threat of covid-19 and possibilities of yet another lockdown looming large.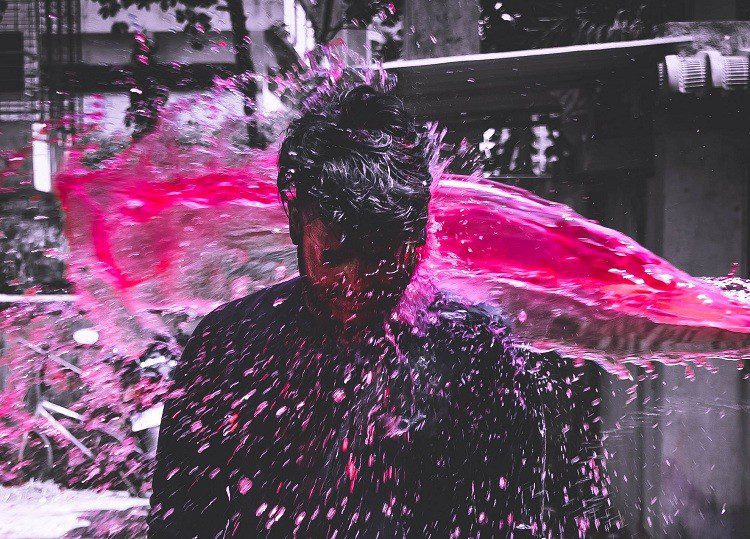 Navi Mumbai: Despite the continuous efforts and near pleading of the Navi Mumbai Municipal Corporation (NMMC) and the Panvel Municipal Corporation (PMC), many indulged in Holi celebrations in ways that clearly violated all social distancing norms. 
People could be seen moving around in groups, gathering at local hot spots, applying colours, hugging, eating and making merry.
Many residential societies were seen celebrating as usual within the premises and inside their swimming pools.
Youngsters could be seen riding their bikes in groups, visiting local hangout areas.
In all these instances, there was clear and visible violation of covid-19 norms with people not wearing masks or maintaining proper social distancing.
So, despite all the campaigning by the NMMC Commissioner Abhijit Bangar and PMC Commissioner Sudhakar Deshmukh, many simply chose to ignore all norms for their own merriment.
Maybe, the assurance of the availability of covid-19 vaccination drive has led to a level of over confidence or sheer ignorance of norms.
It may not come as a surprise if the number of covid-19 cases in Navi Mumbai witnessed a high jump post holi celebrations. Some people have asked for it!
Last Updated on April 6, 2021 by lp@admin