CIDCO takes another step towards digitisation by launching a one stop online portal for citizens to avail various services at one go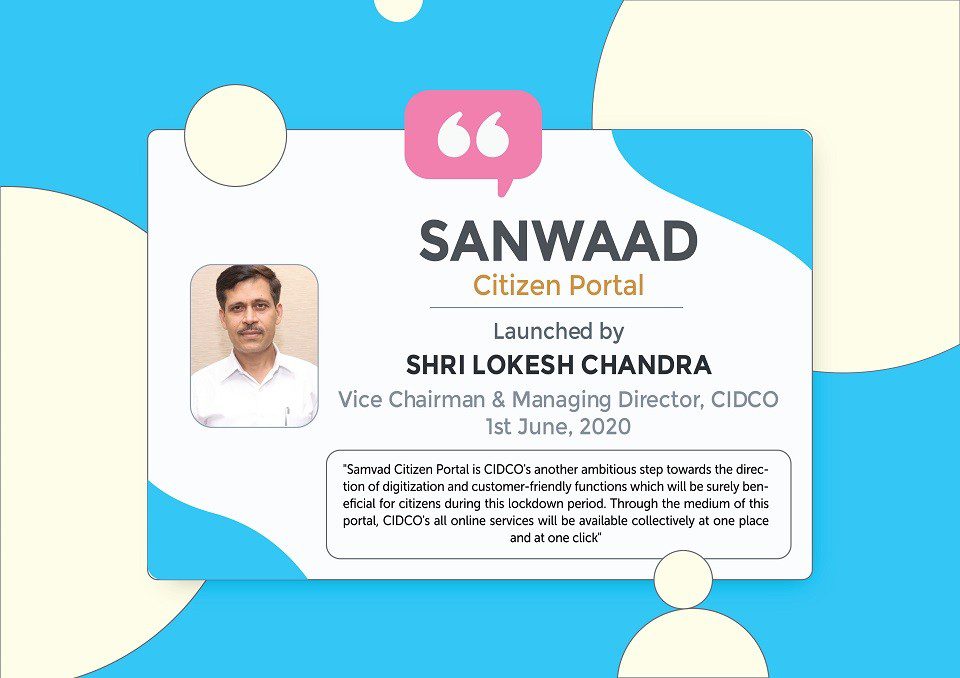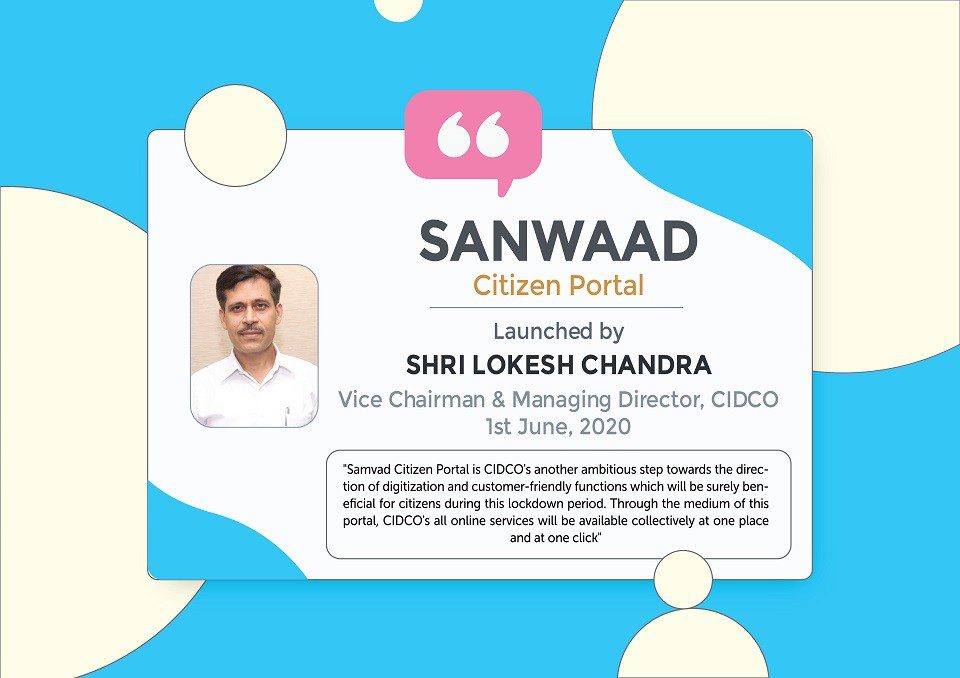 Navi Mumbai: The City and Industrial Development Corporation of Maharashtra (CIDCO), launched an online portal 'Sanwaad Citizen Portal' as a step towards fulfilling its 'digitisation' dreams. The portal launched on 1st June, 2020, will provide citizens ease of documentation and transactions.
Lokesh Chandra, Vice Chairman and Managing Director, CIDCO, informed that the wonderful online platform that would allow Navi Mumbai citizens to avail all services from the comforts of their homes and with ease.
The inauguration was held online via a video-conference call owing to the Coronavirus lockdown restrictions and was virtually attended by several other department heads of CIDCO.
CIDCO had already digitised most of its services like RTI, online complaints/redressal, online bill payments, service charges among others.
Earlier, citizens had to login separately but through the Sanwaad Citizen Portal, they will now have the benefit of registering once and accessing all online services at one go like tracking application status, online bill payment, etc.
Last Updated on June 2, 2020 by lp@admin