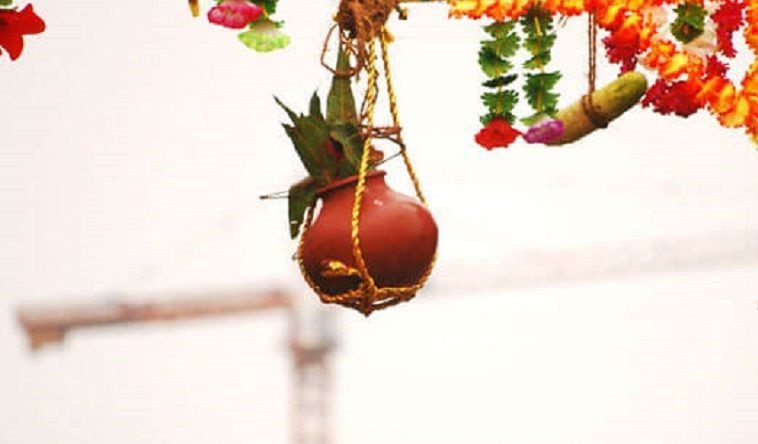 Navi Mumbai: There is a high probability that the Gokulashtami festival, or the Dahi Handi, that falls on 12th August, will be cancelled amid growing Covid-19 cases in Navi Mumbai. Many local mandals have already decided not to go with the celebrations like every year.
The Dahi Handi celebrations are carried out with great fervor every year with mandals offering huge prize money to participating groups from different parts of Navi Mumbai and Mumbai. Every year, hundreds of thousands of enthusiasts throng the streets of such venues to break handis and collect the prize money.
We spoke to a few local residents to know their views on the matter.
Suraj P., a Taloja residents and dahi handi enthusiast, shared, "There is no assurance that the Covid-19 crisis will abate anytime soon and social distancing strictly prohibits such gatherings at all costs. There is no need to increase the risks by organizing such events."
While social distancing norms are enough to rule out dahi handi celebrations, some believe that there are other reasons too.
A local resident, not wanting to be named, shared, "There will be no donations coming from anywhere owing to the economic drain and hence even if mandals decided to carry out the celebrations in a safe manner, they would not get enough money required for the celebrations."
Families too didn't seem enthusiastic enough to participate in the celebrations.
Ranjana Choudhary, Kharghar resident and mother of three, shared, "We celebrate Gokulashtami every year and my three daughters love watching the dahi handi celebrations. However, this year we believe that there will be no such celebration as it would be very risky. We should postpone dahi handi and all such celebrations till a time the coronavirus crisis abates or a vaccine gets developed."
Presently Navi Mumbai is under a lockdown for ten days from 3rd July to 13th July, owing to the huge spike in the number of Covid-19 cases. Given such conditions it becomes obvious that such celebrations will take a backseat for an indefinite period.
However, there has not been any official directive on the celebration of such festivals. We will be contacting the officials to know their views soon.
Last Updated on July 4, 2020 by lp@admin