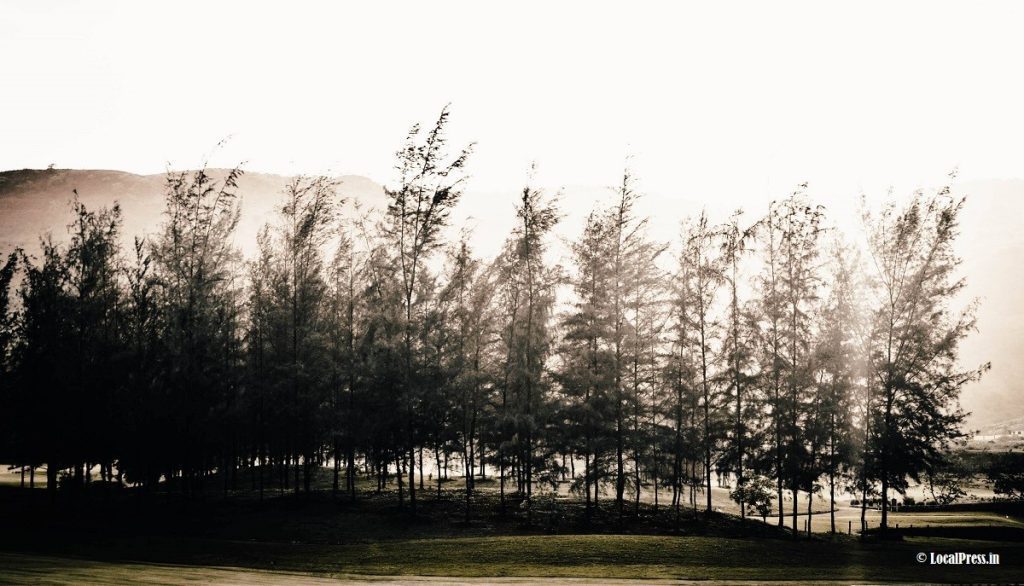 Kharghar Golf Course/Navi Mumbai: It was one lazy afternoon when we were driving past Kharghar Golf Course, when we saw the clouds and the sun, busy in a play of light.
The result was evident on the trees that were displaying an enticing spectacle of light and dark. It was mesmerising to say the least!
I couldn't help wonder – wans't everything all about the Play of Light!
Last Updated on June 3, 2020 by lp@admin