Though the rains have started, residents have no plans to visit waterfalls, dams or other picnic spots in Kharghar or anywhere else in Navi Mumbai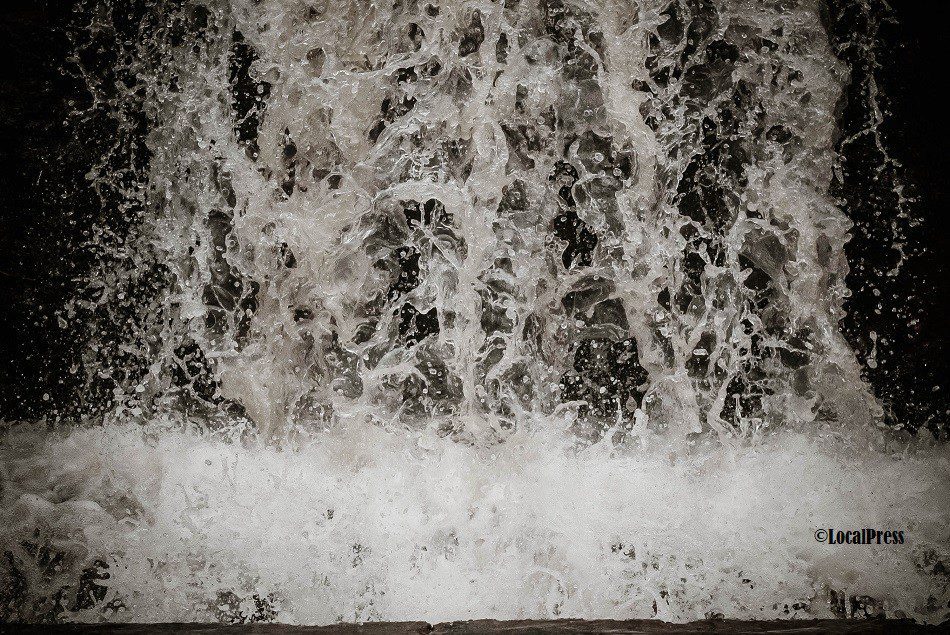 Kharghar / Navi Mumbai: Monsoon has set in and Kharghar has turned into the green natural haven that it turns into every year, during the rainy season. The dry and parched Kharghar Hills and Hillocks have turned green and the open spaces are covered up with lush green carpets. Waterfalls of all sizes and shapes have begun flowing, especially everyone's favourites, Pandavka Waterfalls and the Driving Range Waterfalls.
Sadly, revellers are staying home for good. Let's see why.
To begin with, the administration has already banned visits to waterfall, dams and other picnic spots during the monsoons, in Navi Mumbai and surrounding areas.
In fact, in the last two days the Kharghar has booked some people who had visited the Pandavkada Waterfalls and nearby places, first for breaking the lockdown and second, for not following social distancing norms when outside, including not wearing of masks. The police promises to continue penalising those who break the rules.
In Kharghar, the Pandakada Waterfalls have already been off limits since a couple of seasons owing to the mishaps and deaths having taken place at the spot. As a result of which, the Driving Range waterfalls have been the most visited picnic spot in Kharghar during the rains.
Also read: Kharghar police book revellers at Pandavkada waterfalls and other places
Youngsters and families throng the driving range area every year in huge numbers, frolicking in the free flowing water stream. It is the most popular monsoon picnic spot in Kharghar.
However, people have been avoiding going to the waterfalls or other such places around Kharghar this year, owing to the ongoing Covid-19 pandemic, the need for social distancing, the strict lockdown in place and a general feeling of dread of getting infected by the coronavirus.
Deepak P, a local resident, shares, "We plan an office picnic every year, and visit the Driving Range waterfalls as Pandavkada falls is a prohibited zone. But this year, we won't be going anywhere as much as possible, owing to the lockdown in Navi Mumbai. We might go for a short outing near the waterfalls but not very sure about it. Don't want to take risks."
There are some local Kharghar residents who are enjoying the monsoons in solitude.
Ankit Kothiyal, a BPO executive, presently working from home, shares, "Working from home is taking a toll on everyone's mental health as the inability to roam around freely or indulge in any form of recreational activity is exhausting."
"The monsoons are here and I am a nature lover. However, this time it is very different as I have been cycling and trekking alone on the hillocks near Owe village tank. It feels refreshing after the trek. Before the pandemic we used to go out for picnics at the driving range or Kharghar hills but this time around we are all simply avoiding going out in groups. Most of us are hardly going out at all," he adds further.
The police has put up boards warning people about visiting waterfalls or dams and have also been doing the rounds of such places.
Hatim Morkas, a student, shares, "The police has been warning about going to such places but even if they weren't, we would have stayed home. This is not the time for fun when such a pandemic is threatening everyone's lives. We will have fun next monsoons."
While a majority of people are staying indoors there are some who are willing to take a change once the lockdown gets lifted.
Pari, a Panvel resident, shares, "After the lockdown gets over, I might go out to some nearby waterfall or water stream just to have fun for some time. I think it won't be such a threat if we go out alone or with one or two friends. We will maintain social distancing and carry hand sanitisers too."
A majority of people LocalPressIn spoke to were not in favour of going out to waterfalls in Kharghar or dams in Panvel or any picnic spots, as a precaution.
However, the real test will be once the lockdown gets over. We just hope that the administration monitors such locations more than ever and discourages people from visiting such places and endangering their lives and that of others.
We will keep you posted!
Last Updated on July 7, 2020 by lp@admin