Read these inspirational and motivational quotes on a daily basis to stay motivated
Every one of us needs some inspiration and motivation to help attain success and happiness in life. To be frank, inspirational and motivational quotes can go a long way in changing our perspectives in life and attain true success and happiness.
There are millions of positive quotes that can help you change the way you think and act in life for a better way of living.
However, the real inspiration comes from a simple understanding of how things work and people behave in general.
Following are 20 simple and to the point inspirational and motivational quotes or rather real life facts, that will truly help you think practical and positive, to succeed in life!
1) The first step is to BELIEVE and BEGIN!
2) Start from WHERE YOU ARE and WHAT YOU HAVE. Don't wait for AMPLE RESOURCES and the RIGHT TIME! The TIME you BEGIN is the RIGHT TIME for YOU!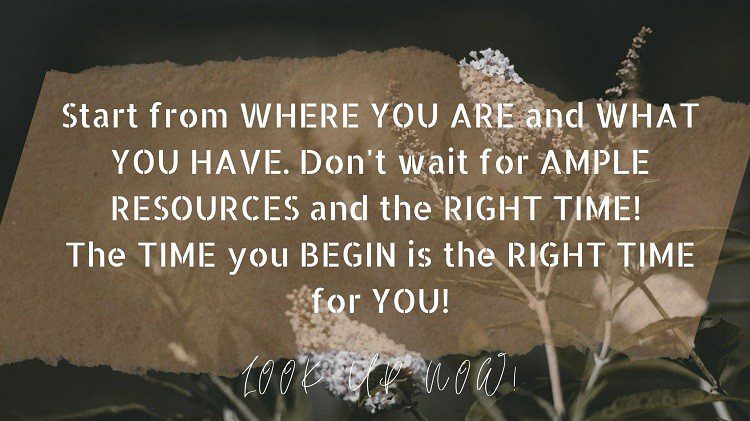 3) Keep it LOW! Your plans are not PUBLIC ANNOUNCEMENTS but SECRET MISSIONS! Let the RESULTS ANNOUNCE what you had been PLANNING ALL ALONG!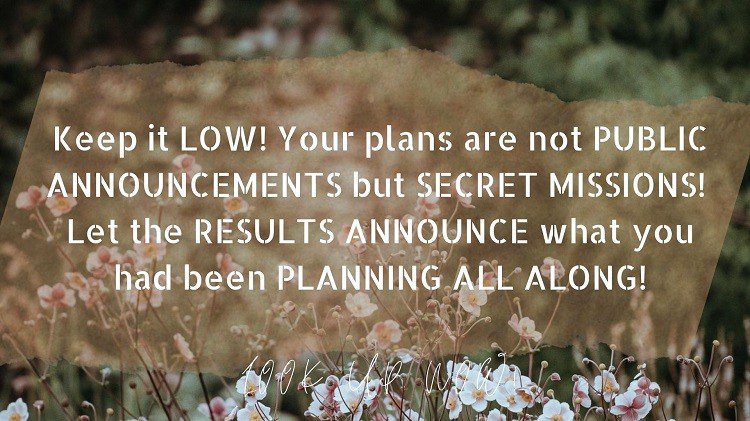 4) Note down the PROS and CONS. Let the PROS motivate you to DO YOUR BEST and let the CONS motivate to DO EVEN BETTER!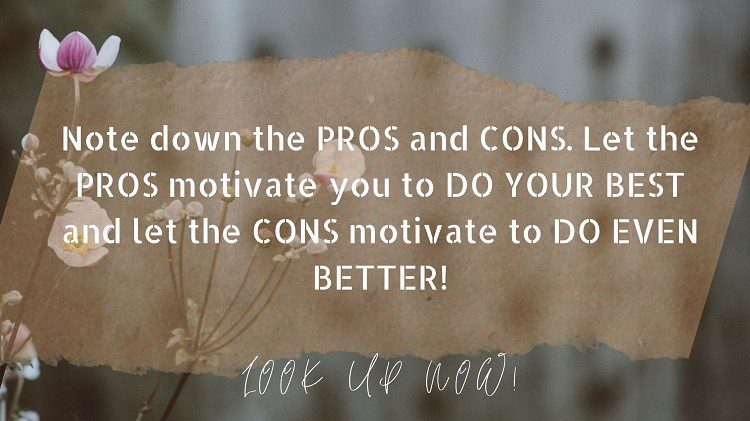 5) Keep working on REASONS. If you get 5 REASONS that PUT YOU DOWN, find 10 REASONS to LIFT YOU UP!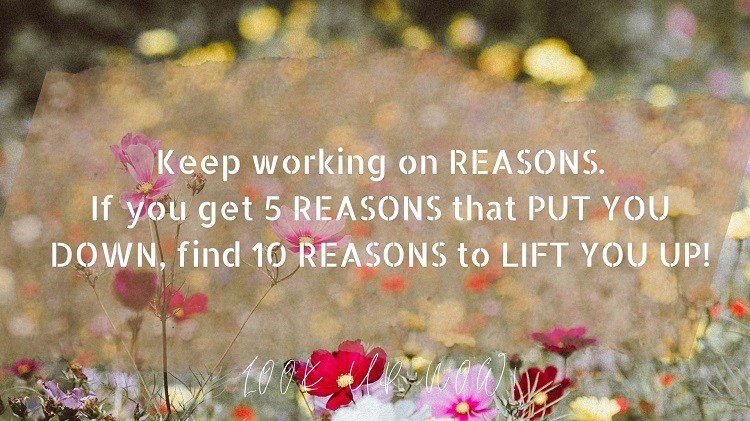 6) The COMPANY matters a LOT MORE than YOU THINK. People WALKING in DIFFERENT DIRECTIONS cannot DRIVE ANYTHING to a SINGLE DIRECTION!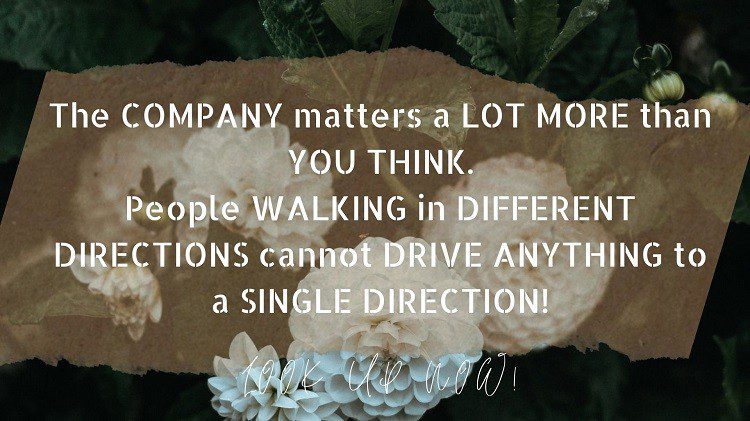 7) LAZINESS may sound like a universal problem but it can be a DEVASTATING thing for YOUR LIFE and SUCCESS! Better be CRAZY than being LAZY!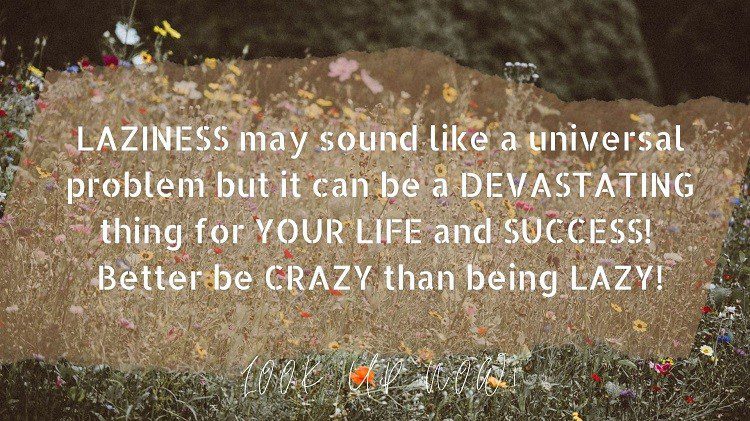 8) KEEP LEARNING NEW THINGS rather than THINKING about or DISCUSSING things that YOU ALREADY KNOW! REVISIONS are GOOD but LEARNING SOMETHING NEW is EVEN BETTER!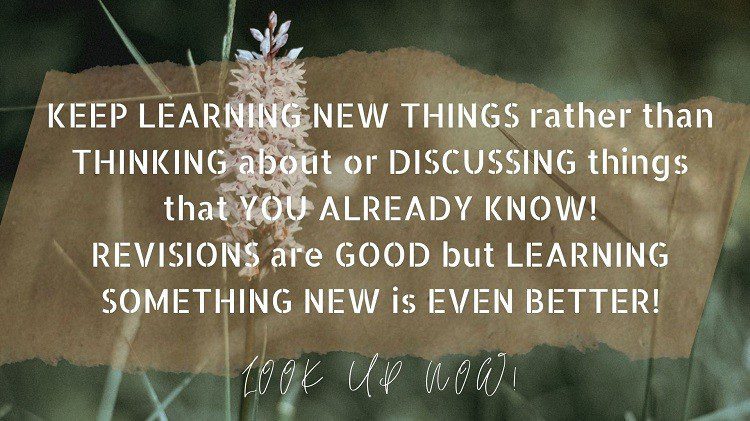 9) IGNORE people who MOCK YOU or YOUR PLANS as they usually are what they seem, but beware of the SWEET SOUNDING & FLATTERING ONES for they have VESTED INTERESTS!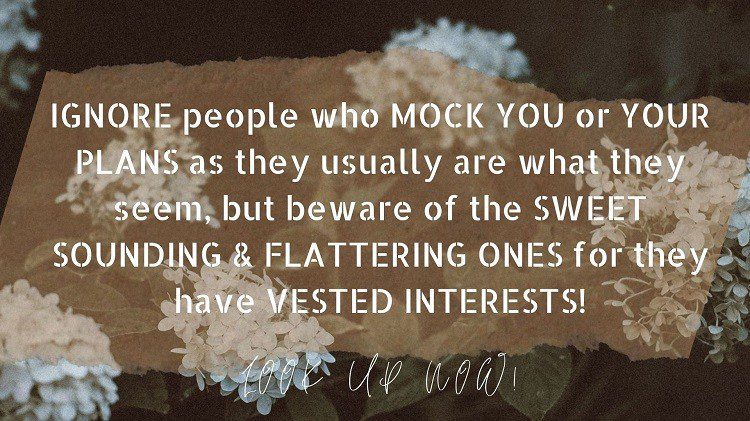 10) There will be GOOD DAYS and BAD DAYS but you should NEVER allow ANY OF THOSE to be UNPRODUCTIVE DAYS! GOOD or BAD, make them COUNT!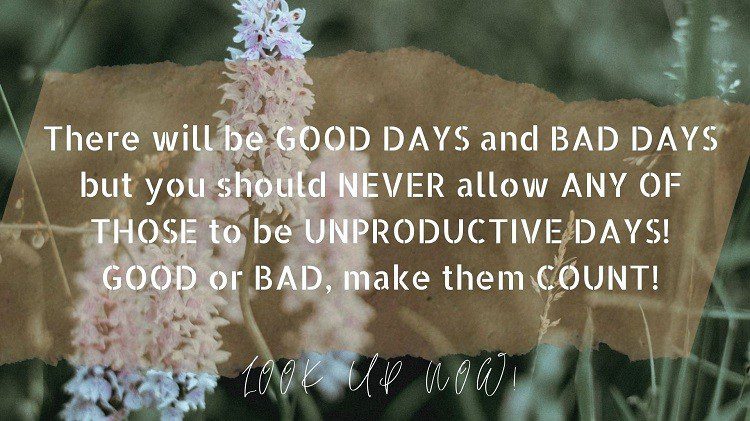 5 Minutes of Truly Inspirational and Motivational Quotes
11) Be EARNESTLY GOOD to EVERYONE even WITHOUT a REASON, doing what you CAN for THEM without a THOUGHT. Because you want MORE SUCH HELPFUL PEOPLE out there for YOU!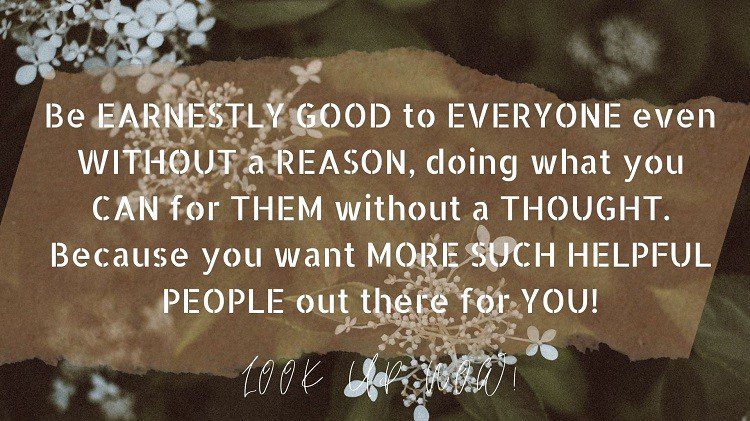 12) IRONICALLY, things that can make you HAPPY and SUCCESSFUL will seem MOST DIFFICULT or SIMPLY UNINTERESTING! DO THOSE THINGS ANYWAY!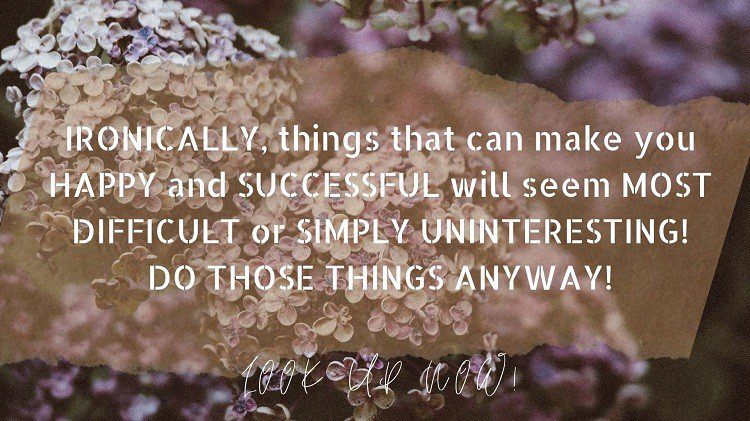 13) There is no SHORT CUT, LUCKY CHARM, or SMART WAY (for most of us) and no RECIPE for HAPPINESS and SUCCESS. You NEED to WORK YOUR HARDEST!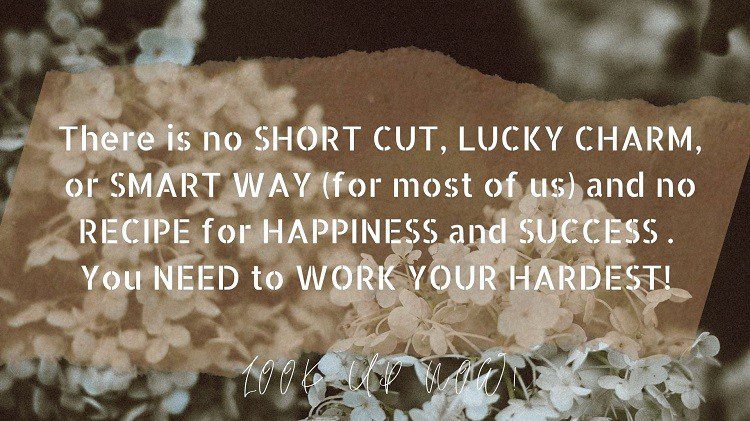 14) SELF HELP BOOKS or VIDEOS will ONLY HELP YOU till a POINT where YOU are PUT to the REAL TEST. From there, It is SIMPLY YOU and YOUR DETERMINATION!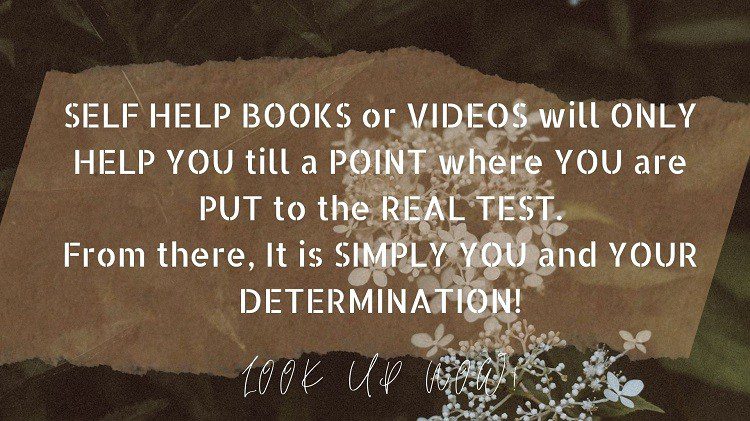 15) Get one thing straight – SUCCESSFUL PEOPLE never had a LOT of FRIENDS, ADMIRERS and FOLLOWERS. They were toiling mostly ALONE. Later, PEOPLE FOLLOWED the SUCCESS!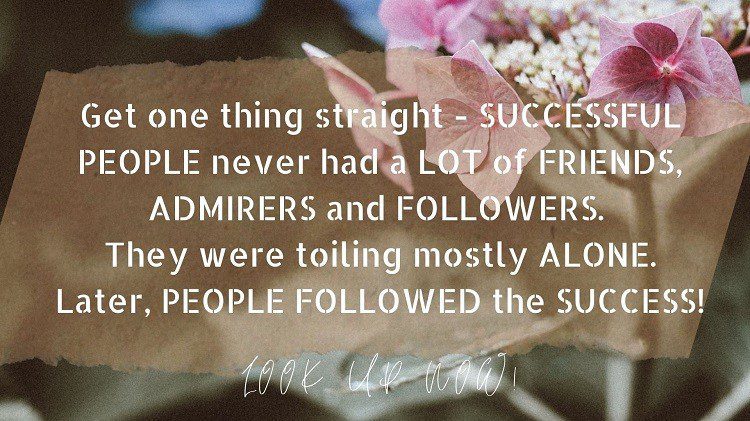 16) For the WORLD Your FAILURES are YOUR PROBLEMS. So LET your ACCOMPLISHMENTS be YOUR REWARDS ALONE!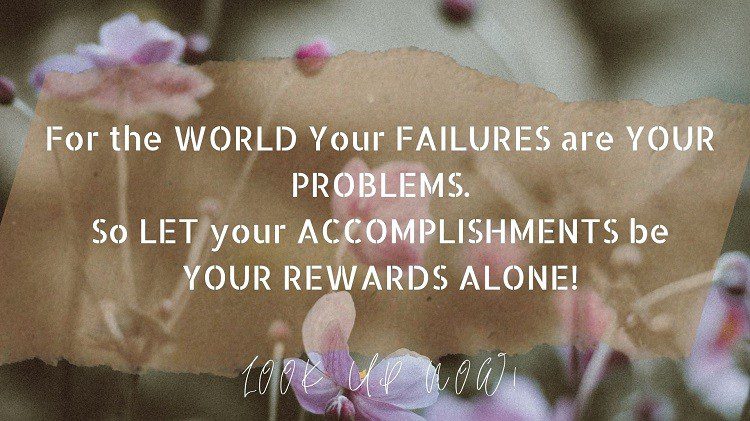 17) When you have NOTHING to DO, REST! Make sure you REST ENOUGH for the TIMES when YOU will have a LOT to WORK UPON and NO TIME to REST!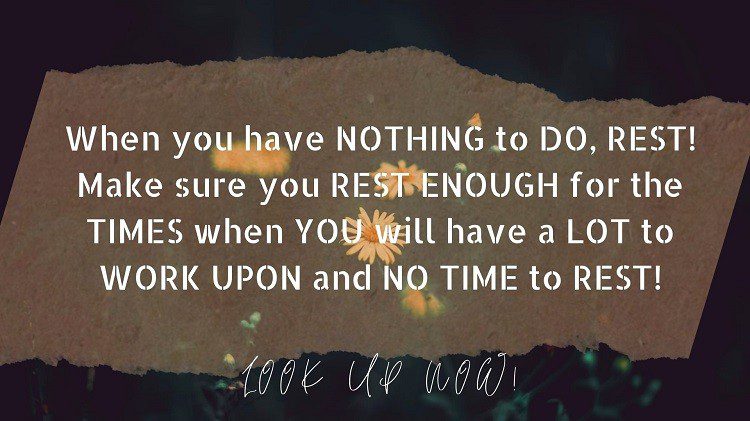 18) APPRECIATE the WORK and HELP that YOU GET from OTHERS – your FRIENDS, COLLEAGUES or ANYONE. EVERY LITTLE HELP they give, is a STEP towards YOUR SUCCESS!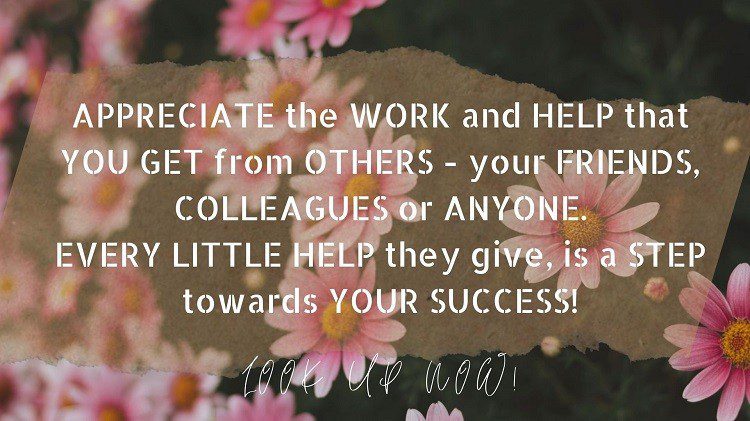 19) DON'T LET your success SPOIL YOU or your failure RUIN YOU. GET UP, BELIEVE and BEGIN AGAIN, in a BETTER WAY! THAT is the ONLY WAY it HAS TO BE!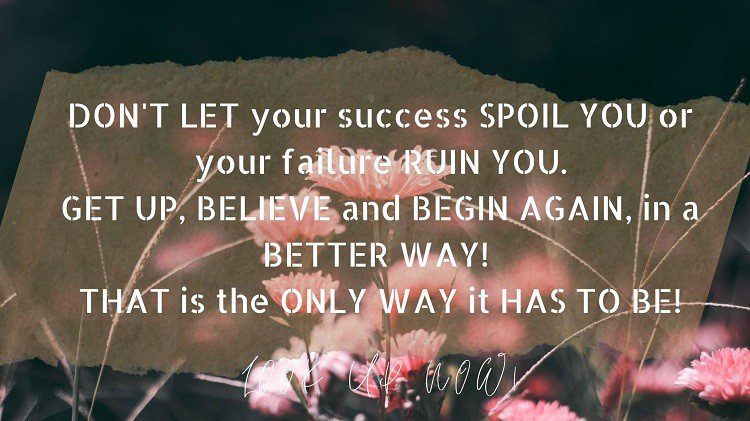 20) In EVERYTHING, you must BE THANKFUL and often LOOK UP for ALL the INSPIRATION and MOTIVATION that YOU SEEK and ACTUALLY NEED!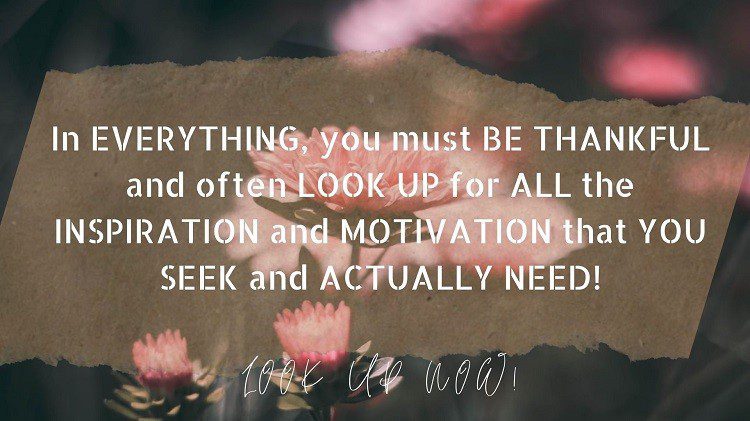 Go through these inspirational and motivational quotes on a regular basis to keep inspired and motivated.
We wish you success and happy times ahead and pray that you find your own inspiration from above.
So, stay truly inspired and motivated!
Follow us on Facebook: LookUpNow
Last Updated on February 21, 2023 by lp@admin