In a bid to follow countries like China, South Korea, Japan and Denmark where schools have reopened, India HRD Ministry is working upon new guidelines to be able to do so. However, is India really in a condition to reopen schools given the cramped infrastructure of schools, overcrowded classes, untrained staff, sheer ignorance and the obvious financial burden?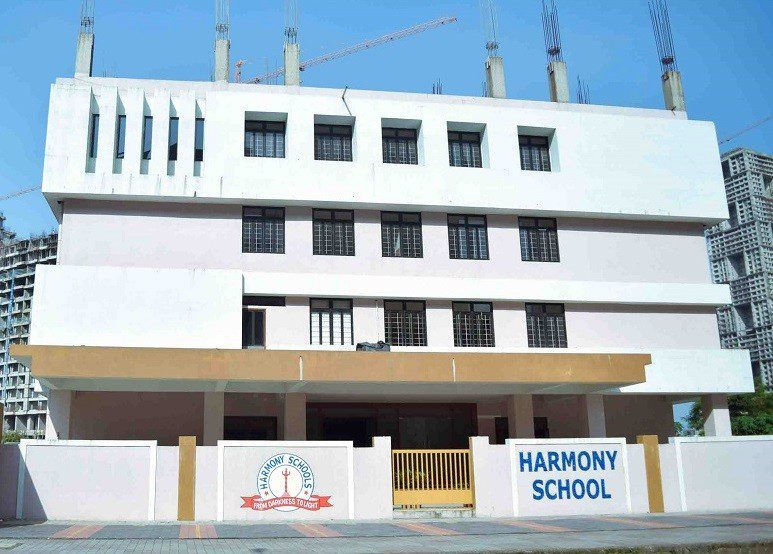 The HRD Ministry recently hinted at reopening schools under new guidelines, one being the restriction of attendance to 30% at any given time. It simply explains that the Indian government is now wanting to break free of the debilitating lockdown that has taken the education sector hostage, among other sectors.
However, the government should consider all options before jumping on the bandwagon. School and college lives may have gone for a toss but it is still better than inviting trouble on a whole new front.
What needs to be considered is that when it comes to schools, especially in a country like India, ensuring a restrain of any kind becomes a herculean task with the available resources and manpower. Opening a new channel for the virus to spread further would be the last thing that the country would want.
As the Ministry of Home Affairs (MHA) awaits a framework of guidelines being worked upon by the National Council for Educational Research and Training (NCERT) and University Grants Commission (UGC), for the systematic reopening of schools and colleges in India, let's see why it is may not be safe to open schools in India.
India's current policy on reopening of schools (and colleges)
All pre-schools, day-cares, schools (and colleges) in India have been shut since the month of March. The decision was taken to cut down the chances of the coronavirus spreading further through any possible channels and there had been no changes to the policy until now.
Recent developments in the schools reopening policy
Earlier, the government was in no hurry to take any sort of risks at any level by reopening schools and colleges. However, with mounting pressure on all fronts, and the thought that the education system is going down the drain, ruining student lives, the government is now trying to move forward, even if it meant playing with fire. The HRD ministry has now expressed their willingness, if not eagerness to reopen schools and colleges.
The HRD Minister, Ramesh Pokhriyal, recently hinted at reopening schools during a live discussion with teachers on Twitter, where he shed light on the ministry's plans to reopen schools and colleges under new guidelines.
Accordingly, the National Council for Educational Research and Training (NCERT) and University Grants Commission (UGC) are drafting a feasibility program outlining a set of guidelines for reopening schools and colleges in India. They will be making it official once they are sure of its feasibility and acceptance.
With the guidelines being drafted and an official announcement expected later this week, schools and colleges may reopen in specific zones and with 30% student capacities in the month of July.
CBSE exams would be held between 1st July and 15th July and ICSE/ISC exams to be held between 1st July and 12th July.
Also read: Reopening schools and colleges in India: NCERT and UGC drafting guidelines
Why it is not practical to open schools in India
It goes without saying that reopening of schools (and colleges) without ensuring that the coronavirus crisis in under control or at least not severely affecting people anymore, would be a blunder. Though colleges would still be easier to manage, schools will prove to be tricky places during the ongoing coronavirus crisis.
The decision to open schools with the senior students first doesn't ensure that the virus won't spread when they call in the younger students.
Reasons why reopening schools in India in the present situation may lead to a potential disaster:
Indian schools have cramped spaces:
Anyone who has seen or been to schools in India can tell that 'space' is a major problem for a majority of schools. Many Indian schools still operate from rented residential or commercial buildings and hence struggle for space. They have nothing to offer in most of the cases. In such a scenario, the social distancing norm will go for a toss and one of the main reasons why it will, follows next.
Indian schools have overcrowded classrooms
Most of the Indian schools take in as many students as possible every academic year and as a result, are overcrowded owing to the lack of space available. The minimum class strength of any Indian school is between 40 to 60 students per class, no matter what the space. That makes it so evident that social distancing rules within schools can never be followed perfectly with the full student strength of any school.
The decision to allow 30% of the student capacity in the first few months of reopening schools may solve this problem but then it's feasibility is questionable as it will prove to be a burden to teachers when it comes to teaching both the present and absent students.
Most teachers and staff in Indian schools are untrained to handle pandemic situations
Unlike schools in China and several other countries where teachers and staff have been trained efficiently at handling students with apt preventive measures in place, most of the schools in India will open with untrained teachers and staff who will either be unable to handle the daily 'extra efforts' or will simply ignore them.
So even when teachers will do their best to follow the guideline, schools will either have to train all their staff at handling the situation or hire new trained staff, which is highly unlikely as they hardly compensate the existing staff fairly in most of the cases.
Also, most schools don't go that extra mile or spend money on upgrading their teachers or general staff. So in a situation like the coronavirus pandemic, there will be many instances when the rules will be flouted or ignored. The fact that it would require extra time and money on the school's part will force many schools cut corners.
Most Indian schools lack the resources and equipment to handle such scenarios
All preventive measures zero in to one thing – cost bearing capacities! Who is going to bear the expenses for buying sanitizers, gloves, masks, thermal scanners and other necessary equipment? The schools, the parents or the government?
Schools have been known to extort money from parents for everything – even for a party that they throw for their students! Needless to say, with the exception of some really responsible schools, many schools will be convincing or pressurizing parents to contribute towards the expenses. Given the present job scenario, many parents won't be able to contribute and hence the preventive measures will either fall apart or simply get ignored.
Unless the government provides all necessary equipment to schools, reopening schools would be another disaster in the making.
CCTV monitoring of all the schools in the country is simply out of question
The HRD ministry has included 'daily monitoring of schools' as a key point in the guidelines that are being drafted. However, anybody can tell that monitoring schools on a day to day basis is simply out of question.
Who is going to monitor the schools? The government? Agencies set by the government? The education department? The school committee? Who?
The concept of monitoring schools to identify those flouting the rules may sound simple but it isn't.
The idea of placing CCTVs in school premises can work only if there are CCTVs in every class, corridors, toilets, entrances and exits. How can that be possible? Who is going to take care of the expenses for buying CCTVs? So that would be another business opportunity, right?
And by any chance, if schools were to place CCTVs at their own expenses, then you know the drill – parent's paying for them and all that!
So it would be really difficult, if not impossible, to monitor schools.
Most parents and teachers wish that schools should be the last to reopen
A majority of parents and teachers don't like the idea of reopening the schools so soon. They wish that the government considers the present circumstances and the rising numbers of coronavirus infections in the country.
We spoke to many groups of parents and teachers around the city and a majority of them wished that the government pushed the idea further into the year.
While parents and teachers did hope that schools could reopen, they explicitly expressed their apprehension about the increasing numbers of coronavirus infections.
They said that even though they were aware of the negative impact of the lockdown on academics, it was nothing when compared to the threat they would be exposing their children to by sending them to school even when the pandemic was spreading rapidly. The health and welfare of the children came first.
Parents wanted the government to try opening other organisations and institutions first as that would present a better picture of the 'potential threat' of the coronavirus.
Many teachers asserted that reopening schools now would serve no purpose and actually burden teachers, parents, schools and even students to some extent.
While we debate on these things, the HRD ministry is working progressively to reopen schools and we believe that they will be coming up with the most feasible plan to do so.
Still, it would be a tricky situation if the endeavor turns out to be a step taken too soon.
The article is based on our interactions with parents and teachers' around the city of Navi Mumbai, Maharashtra. No quotations have been cited on request of anonymity.
Last Updated on May 30, 2020 by lp@admin