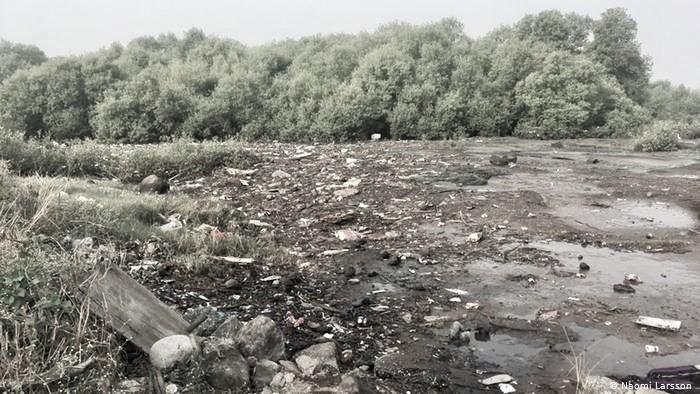 Navi Mumbai / Uran: The wetlands in Panje area of Uran are once again being exploited for dumping of debris. The wetlands is said to be one of the last surviving eco-sensitive areas in MMR region.
Locals and environment activists informed the local authorities about the situation and how the wetlands were being used again for dumping. The activities were stalled following such complaint.
Many environment groups had written to the then Chief Minister, Devendra Fadnavis, demanding that the Panje wetlands be declared as a bird sanctuary. Also, the Mangrove Conservation and Monitoring Committee appointed by Bombay high court-appointed had recently told the City and Industrial Development Corporation of Maharashtra LTD. (CIDCO)  to protect the wetlands.
However, it comes as a disappointing surprise that CIDCO has failed to keep a check on the unauthorised dumping of debris in the wetlands. Ironically, this continues even after the declaration of the wetlands as a holding pond for flood control mechanism by CIDCO. In November, the High Court had explicitly instructed CIDCO to maintain the Panje as wetlands as it had all the features of a wetland, even though it didn't figure in as a wetland.
Also, as the Panje and Karanja wetlands came under CRZ-1 as per the affidavit submitted by the Maharashtra Coastal Zone Management Authority (MCZMA), any construction had to first have the clearance of the MCZMA.
Activists informed that the dumping had been going on in Bokadvira village and on a very large scale.
If you recall, CIDCO has leased out a part of the Panje holding pond to the NMSEZ.
Last Updated on December 24, 2019 by lp@admin