Wednesday's unexpected rains allowed residents of Navi Mumbai to sit back and relax, while enjoying the cold weather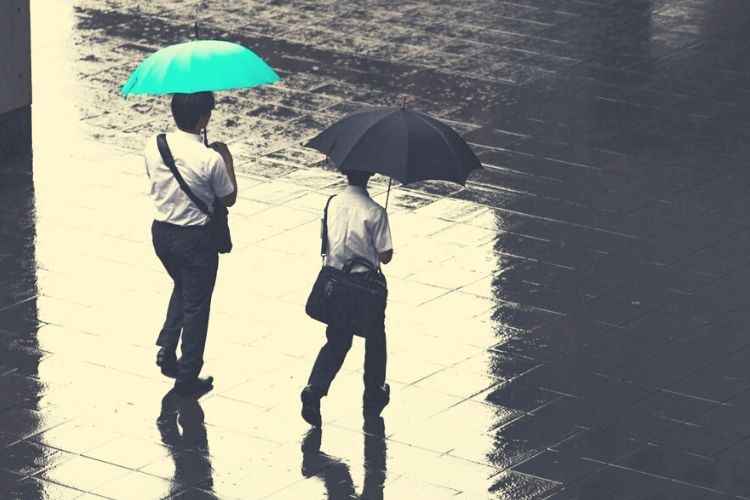 Kharghar / Navi Mumbai: The rain surprised everyone on Wednesday as it lashed incessantly across several coastal areas in the state of Maharashtra. Navi Mumbai received a good amount of rain and it was a day of relaxation for many as they enjoyed the cool weather.
As it started raining early morning on Wednesday 2nd December 2021, residents, especially travelling around for work felt at ease owing to the pleasant weather.
Mahesh Kharkar, an office goer, shared, "It has been pretty hot since a month or so and the sudden rains today were a pleasant surprise for all. The weather changed for all in a good way. Even though I had not carried any rain gear, it was good to travel around in the cool atmosphere."
Kharkar was not alone to enjoy the goodness of the weather, many could be seen relaxing while travelling, even if it was only the cool weather.
Those at home enjoyed the weather the most as they simply relaxed enjoying a plate of bhajiyas with a cup of tea.
Suchi P, a Kharghar resident, shared, "It was raining the whole day and we had nothing much to do anyway, so we just prepared some hot bhajiyas to go with tea and simply sat at the window looking out at mountain and the rain."
In Kharghar, many young adventurers went out for little hike on the Owe Hills, or a short stroll at the Owe Pond and the Taloja Jail Pond among other places.
Children had most of the fun as they were seen playing happily in the rain, jumping in puddles, with some playing football and other games.
The only trouble the rains caused was to people trying to order food from outside as food ordering apps – Swiggy and Zomato, were hit badly, and were down to more than 95 percent of their capacity, which only resumed the next day.
Also read: Rain hits services of Swiggy & Zomato in Kharghar
The weather continued to be cool and rainy till today, Thursday, at the time of publishing of this article.
It was the same scenario everywhere in Navi Mumbai and people did enjoy how the rains surprised them all in a pleasant way, helping them beat the heat, if only for two days.
Watch a short video clip of a rainy day at Hiranandani, Kharghar, Navi Mumbai
(Video Clip by Suraj Prajapati)
Last Updated on December 3, 2021 by lp@admin